+982175203000
Kettenbach - Panasil Putty Soft

Panasil Putty Soft
Panasil Putty Soft is a kneadable, addition-curing, elastomeric precision impression material based on vinyl polysiloxane with low final hardness. Panasil Putty Soft is a modern classic: The highly efficient impression material guarantees maximum precision and optimal convenience thanks to an intraoral setting time of only 2 minutes.
Panasil Putty Soft is ideal for use in combination with Panasil initial contact Regular or Panasil contact two in one Light.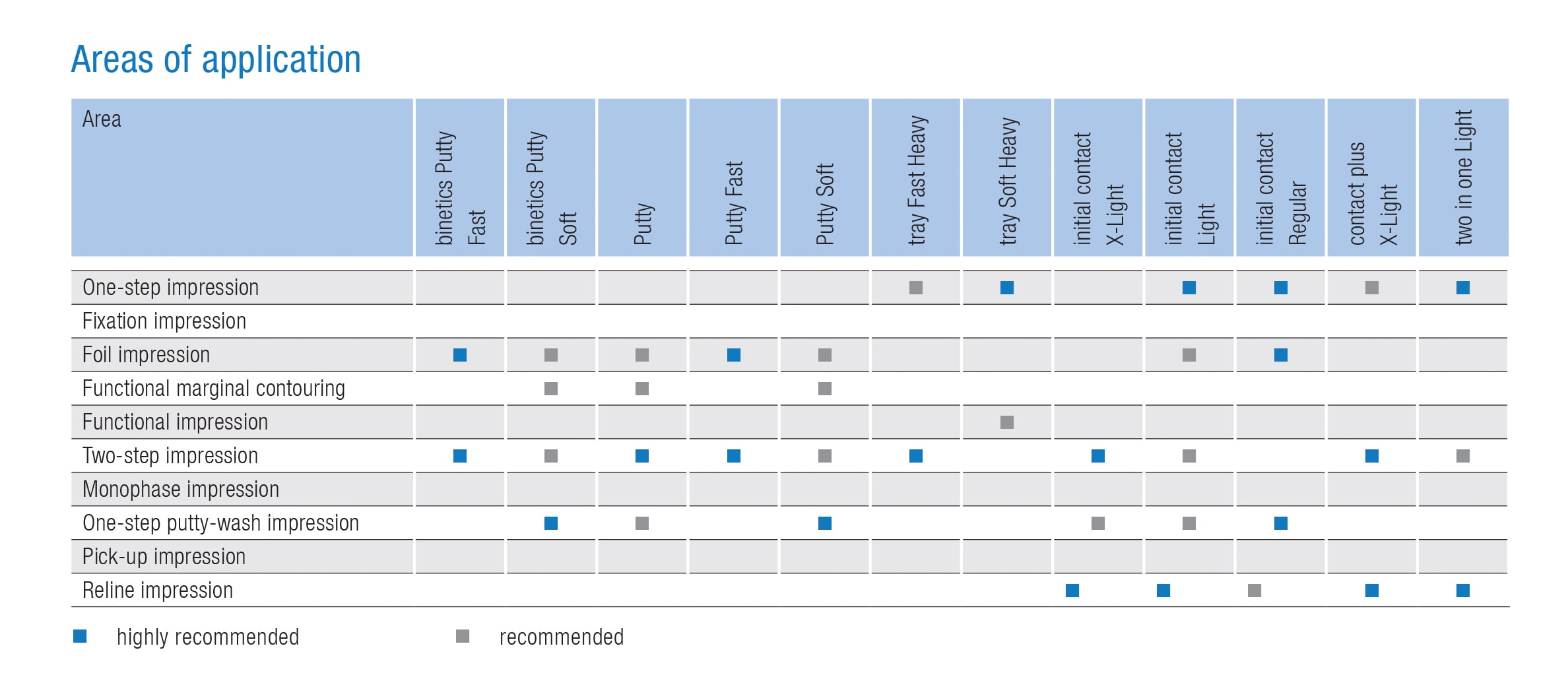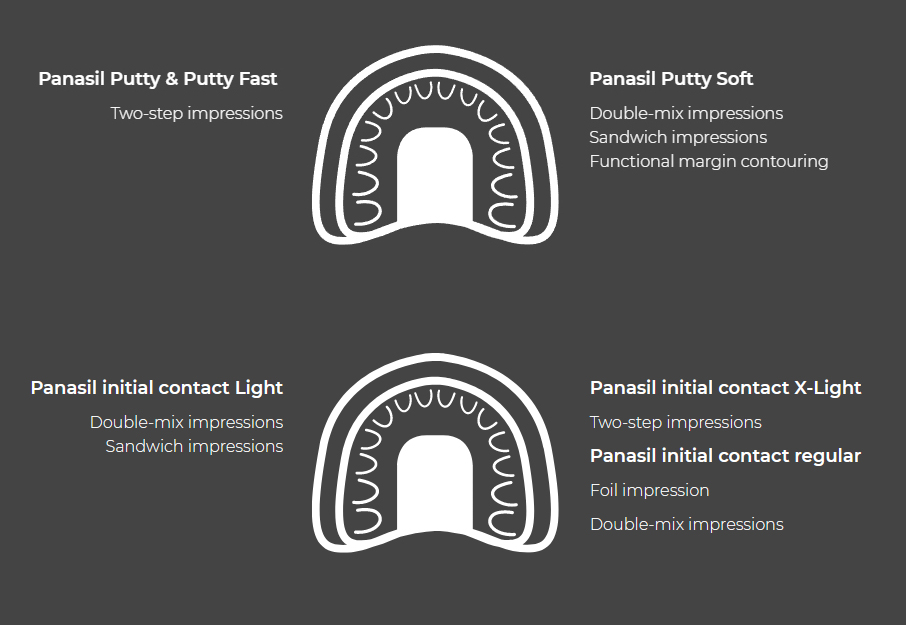 Product advantages
Short intraoral setting time of only 2 min.
Low final hardness
Good elastic properties
Non-sticky
Pliable consistency
Benefits for the dentist
Efficient impression-taking, patient-friendly.
For patients with the problem of a periodontally damaged residual dentition.
Easy removal from the patient`s mouth.
Easy handling.
Good control of the wash material; easy to knead.
Working time at 23°C/74°F≤ : 2 minutes
Intraoral setting time at 35°C/95°F≤ : 2 minutes
Total setting time*≥ : 4 minutes 
Hardness (approx.) Shore : A60
Linear dimensional change (maximum)% : -0.20
Elastic Recovery test (approx.)% : 99.0
Strain in compression (approx.)% : 2.7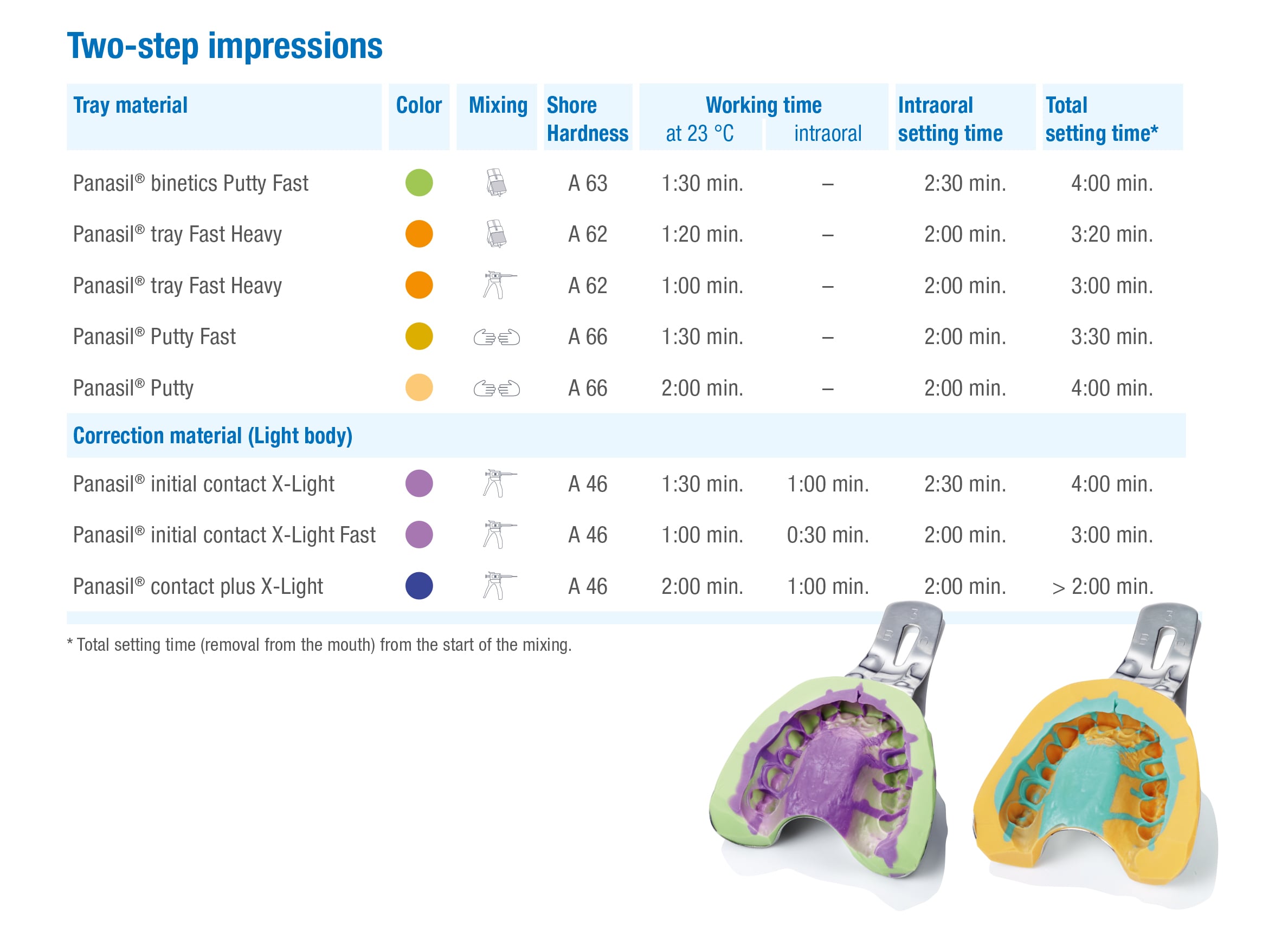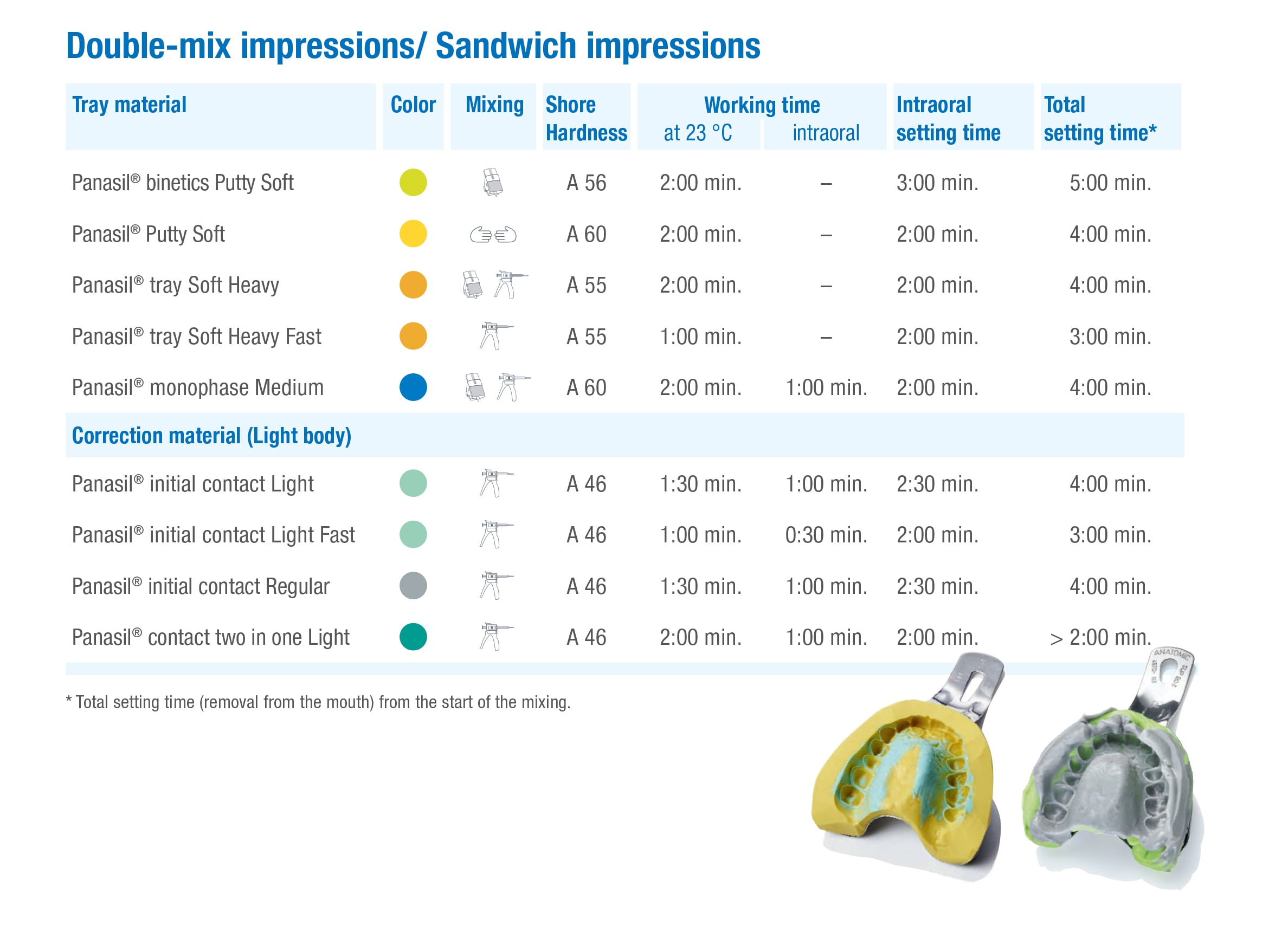 Product Details

Data sheet

Company

Kettenbach

Country

Germany

Type

A-Silicon

بیشتر
Reviews
No customer reviews for the moment.
Customers who bought this product also bought:
Related articles on blog
No related article on blog