View larger
Kettenbach - Panasil initial contact Light
New
This product is no longer in stock
Warning: Last items in stock!
Availability date:
Buying this product you will collect
0 points
with our loyalty program.
Information of seller
فروش توسط: تکتا آفرین فناوران ایساتیس - دندال
Panasil initial contact Light
Panasil initial contact X-Light is a low viscosity, addition-curing precision impression material with very high initial hydrophilicity. Panasil initial contact X-Light can be ideally combined with the tray materials Panasil binetics PuttyFast and the classic Panasil Putty from the jar.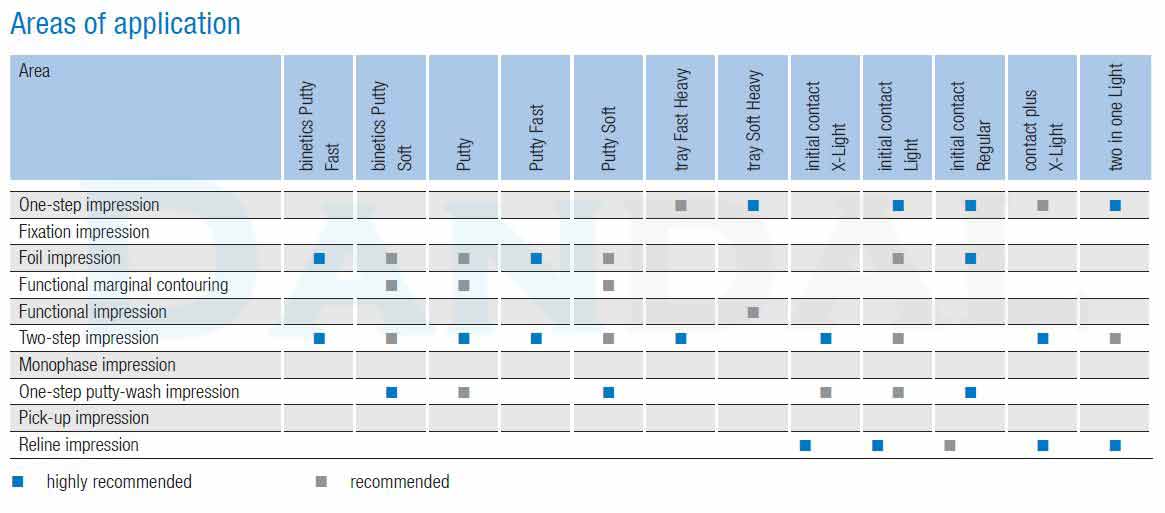 Product advantages
First two-step impression material with flexible setting characteristics: Total working time: 30 sec. – 2 min., Intraoral setting time: 2 minutes
Very low viscosity
High thixotropy
Improved hydrophilic properties
Benefits for the dentist
The material immediately overcomes the residual moisture and directly contacts the moist tooth surface; the impression reproduces the crisp detail of the preparation margin with residual moisture present.
Guarantee of a precise impression even at the end of the total working time. Good results regardless of the time of the application stage.
Clinical conditions (moist oral cavity) further improve the initial hydrophilicty.
The material flows into narrow crevices when pressure is applied and does not drip from the tooth into the oral cavity.
Relaxed, careful impression-taking due to an adequate long total working time; more comfortable for the patient and greater satisfaction.
Mixing ratio Working time at 23°C/74°F≤ : 1 minute and 30 seconds
Working time at 35 °C/95°F≤ : 1 minute
Intraoral setting time at 35°C/95°F≤ :  2 minutes and 30 seconds
Total setting time*≥ : 4 minutes
Hardness (approx.) Shore : A46
Linear dimensional change (maximum)% : -0.20
Elastic Recovery test (approx.)% : 99.3
Strain in compression (approx.)% : 3.5
| | |
| --- | --- |
| Company | Kettenbach |
| Country | Germany |
| Type | A-Silicon |
NO registration required!
If the question you have has not yet been answered here, use the form below to ask something about this addon.