View larger
itena - TotalCem
New
This product is no longer in stock
Warning: Last items in stock!
Availability date:
لطفا در صورت نیاز به اطلاع رسانی جهت موجود شدن این کالا، ابتدا وارد حساب کاربری شوید سپس در همین صفحه گزینه
"اطلاع بده"
را انتخاب نمایید
Buying this product you will collect
0 points
with our loyalty program.
TotalCem
Self-etching and self-adhesive cement
Indications
For cementation of:
Crowns bridges posts
Inlays & onlays
Self-adhesive on:
Enamel, dentine, metal
Ceramic, porcelain, zirconium composites
Advantages
All in one! Etching + Primer + Bonding + Cement
Exceptional bonding strength: on enamel: 20MPa on dentine: 15MPa
Dual curing (Light- or self-curing)

Guaranteed curing in areas with limited light penetration
Optimized gel state for an easy removal of excess: simply cure for 3-4s

3 types of intra-oral tips: (fine, extra-fine and ultra-fine Colibri)
No post-operative sensitivity
Extremely thin film (10 μm)
Not soluble in the oral fluids
Perfect seal
Radiopaque 250% of Al
Fluoride release
Can be used on vital teeth
2 shades available: Universal A2 & Translucent
Long term shade stability
Can be kept at room temperature: no need to refridgerate!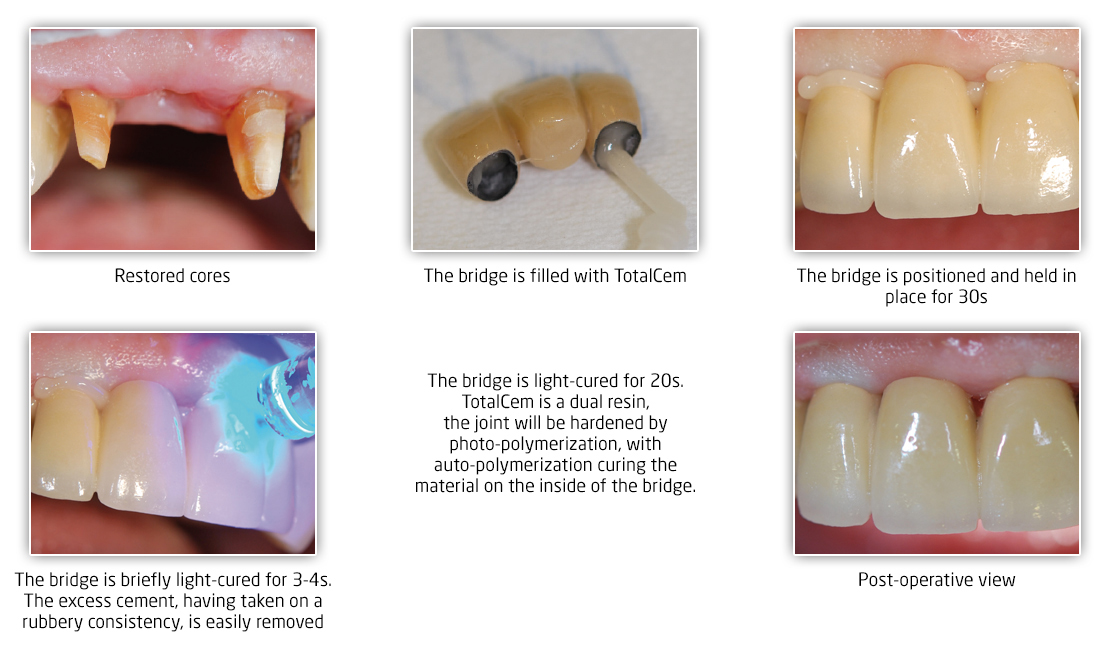 | | |
| --- | --- |
| Company | itena |
| Country | France |
| Application | Porcelain - Ceramic - Metal - Glass fiber - Composite - Zirconia - Enamel - Dentin |
| Type | Premanent |
| Polymerization | Dual-Cure |
NO registration required!
If the question you have has not yet been answered here, use the form below to ask something about this addon.