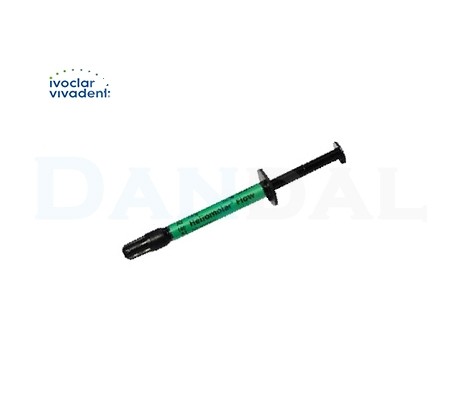 View larger
Ivoclar Vivadent - Heliomolar Flow Composite
New
This product is no longer in stock
Warning: Last items in stock!
Availability date:
لطفا در صورت نیاز به اطلاع رسانی جهت موجود شدن این کالا، ابتدا وارد حساب کاربری شوید سپس در همین صفحه گزینه
"اطلاع بده"
را انتخاب نمایید
Buying this product you will collect
0 points
with our loyalty program.
Heliomolar Flow
Heliomolar Flow is a flowable microfilled composite for minimally invasive restorations in the anterior and posterior region. When restoring posterior teeth with Heliomolar or Heliomolar HB, it can be used as the base layer.
Advantages
Easy handling
Due to the excellent wetting and flow properties of the material and the proven syringes, which are equipped with a thin application tip, Heliomolar Flow is easy to apply exactly where it is needed.
Clinically proven
Heliomolar Flow features the highest radiopacity of all the flowable microfilled dental restoratives tested.
Esthetically pleasing
Heliomolar Flow is based on microfiller technology and can therefore be polished to a smooth, long-lasting high-gloss finish.
| | |
| --- | --- |
| Company | Ivoclar Vivadent |
| Country | Switzerland |
| Application | Direct Restorative |
| Type | Flowable |
| Material | Microfilled |
| Polymerization | Light-Cure |
No customer reviews for the moment.
NO registration required!
If the question you have has not yet been answered here, use the form below to ask something about this addon.