View larger
DHT - QuickSleeper 5 Injection
New
Warning: Last items in stock!
Availability date:
QuickSleeper 5, an Osteocentral anesthesia injection system
QuickSleeper 5 is an electronic pen that efficiently and comfortably performs all your dental anesthesias including osteocentral anesthesia.
Thanks to its state of the art technology, QuickSleeper enables to perform all anesthesia techniques. It is the only device that enables to perform osteocentral anesthesia quickly and without failure.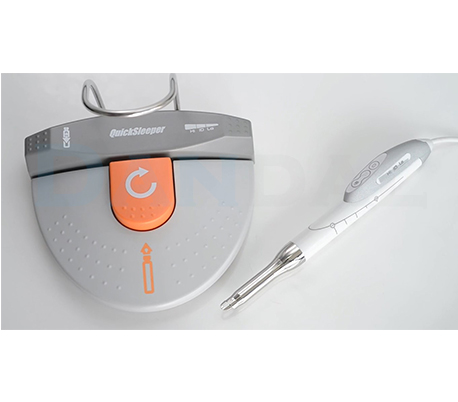 Associated with DHT needles, it enables injection in the center of the spongy bone very close to the apex. Anesthesias are successful instantaneously and without numbness.
Many countries have adopted osteocentral anesthesia due to its many advantages and particularly for the ease with which it enables anesthetizing mandibular molars, even with pulpitis.
The daily applications
Anesthesia for routine treatments
Anesthesia of mandibular molars
Anesthesia of teeth with pulpitis
Multi-sector anesthesia (incisor-canine block, premolars, deep scaling, etc.)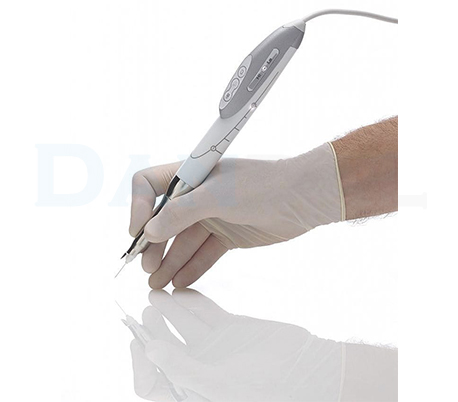 Quicksleeper 5, a computer controlled local anaesthetic system that delivers profound anaesthesia "quickly, easily and painlessly".
Quicksleeper 5 enables dentists to perform intraosseous local anaesthesia whereby a small amount of conventional local anaesthetic is placed in the spongy bone in between teeth. Eliminating the need for painful infiltration, block and palatal injections it delivers a profound anaesthesia almost instantaneously; ideal for treating children and other potentially nervous patients.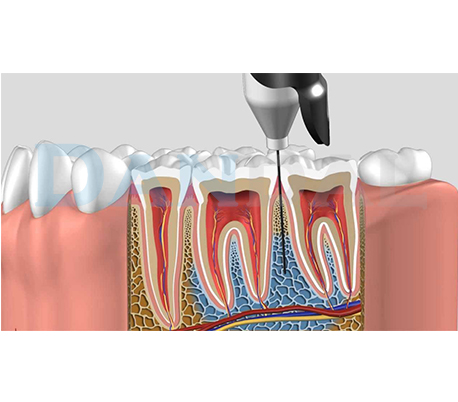 Because it acts locally and does not create lingual anaesthesia or the "thick lip" associated with ID and mental blocks there is no risk of the patient biting the lip and it is safe to use bilaterally on the mandible.
Using Quicksleeper 5 it is possible to anaesthetize between two and eight teeth with just one injection – without the need for additional palatal or buccal injections – enabling more treatment to be performed per session. Completely pain-free Intraosseous local anaesthesia is effective even in the presence of pulpitis and can be employed for all forms of treatment including extractions and implantology.

Quicksleeper 5 can also be used for traditional infiltration and intraligamental anaesthetic procedures.
+ The benefits of QuickSleeper 5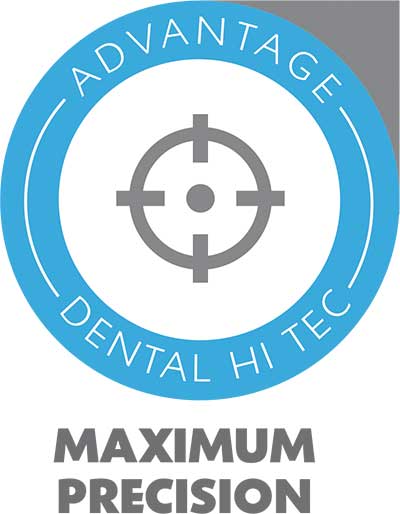 QuickSleeper is handled like a pen. Your finger sare close to the needle and you can use real support points!
A handpiece with pen grip, an electronic injection system, a wireless pedal control system, QuickSleeper has every thing to meet your expectations.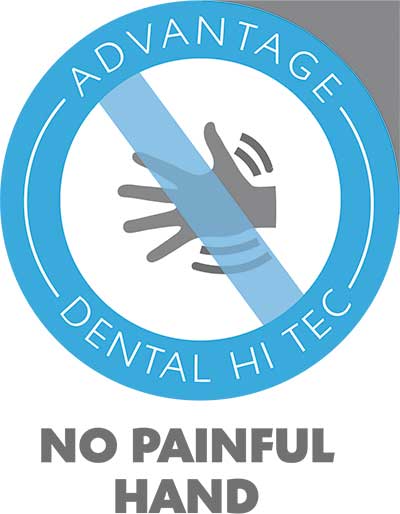 Pen grip + electronic injection ! No muscular effort required.
Like many practitioners unable to manipulate their syringe or ratchet anymore, find happiness achieving perfect anesthesia without pain.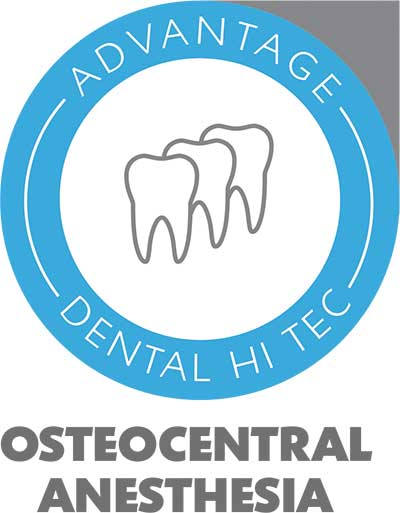 Quicksleeper has an exclusive feature that puts the needle in rotation to pass through cortical bone easily and without pain. Thus the injection is closer to the apex.
The anesthesia of up to 6 (or 8) teeth, with no waiting and nonumbness allows you to group your treatments, reduceyour appointments, your technical expenses and supplies.
The efficiency of QuickSleeper increases the profitabilty of your practice.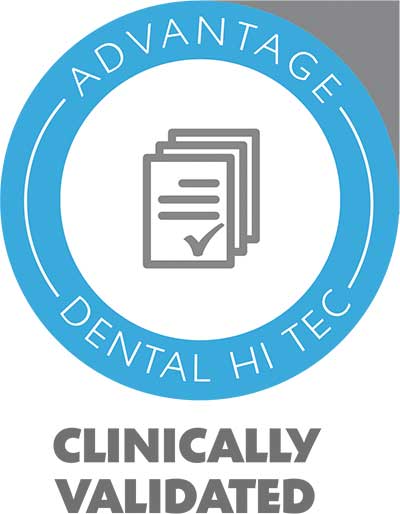 Praised by the faculties, in pediatric dentistry andendodontics, QuickSleeper is regularly published.
Author: Review department of Dandal.ir
First Release Date: 26/Nov/2016
| | |
| --- | --- |
| Company | Dental Hi Tec |
| Country | France |
NO registration required!
If the question you have has not yet been answered here, use the form below to ask something about this addon.