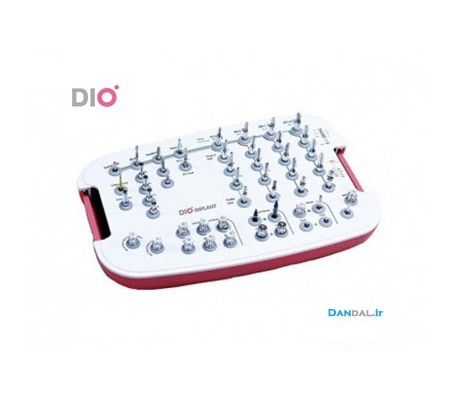 View larger
DIO - UF Surgical Kit
New
This product is no longer in stock
Warning: Last items in stock!
Availability date:
لطفا در صورت نیاز به اطلاع رسانی جهت موجود شدن این کالا، ابتدا وارد حساب کاربری شوید سپس در همین صفحه گزینه
"اطلاع بده"
را انتخاب نمایید
Features and Advantages of UF Kit
1. Swiss made
2. Optimized drill and torque wrench
3. Stopper drill
4. Identical platform and variety of prosthetics components
5. Driver with triangular handle
6. Drill and driver for super narrow size (3 & 3.3mm)
7. Includes of surgical and prosthetics components
Surgical Protocol
01. Counterbore

Use the convenient 1mm counter bore function, for when the bone is not flat, or if the implant is to be countersunk 1mm below the bone surface level






02. Step Drill

Is designed for 2-stage drilling expansions, with minimal dither to enable accurate drilling

03. Cutting Margin

Designed for safety by minimizing unnecessary excess drill depth to 0.5mm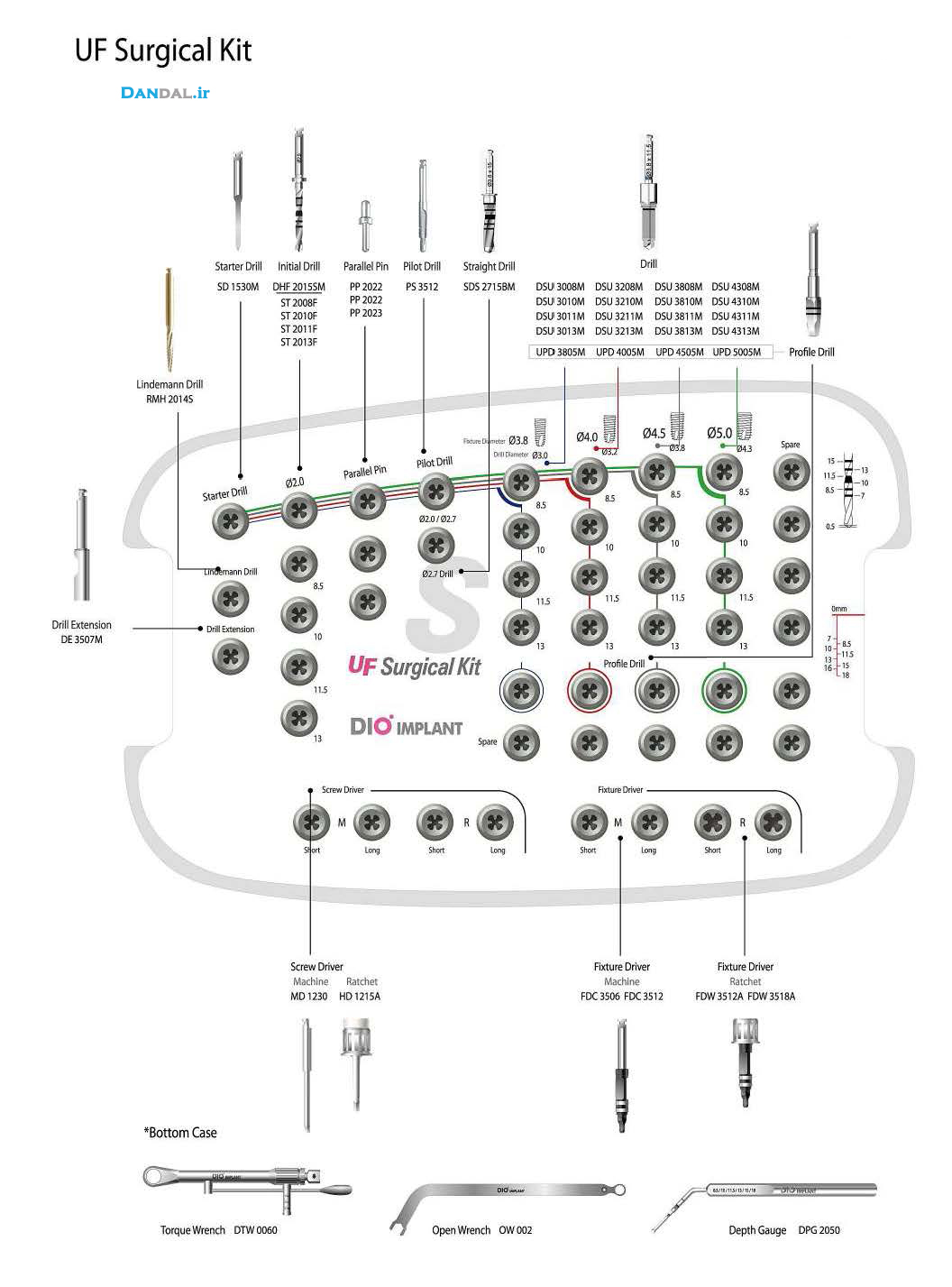 No customer reviews for the moment.
NO registration required!
If the question you have has not yet been answered here, use the form below to ask something about this addon.