+982175203000
Komet - Endo Rescue
تومان440,000
Out-of-Stock
Endo Rescue
For the removal of fractured instruments
The Komet Endo Rescue Kit has revolutionized the removal of instrument fragments, making it predictably quick and simple. The kit provides access to the opening of the root canal, allowing fractured NiTi instruments to be readily removed. This easy-to-use instrument kit is indispensable in emergencies.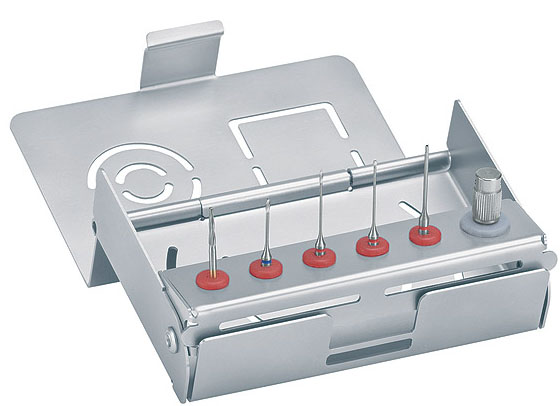 Clinical Sequence
1. The initial situation in which a fragment of a fractured instrument is located in the mesial root is displayed.
2. Use the endodontic bur (H269GK.315.016) to reshape the access cavity. The bur is operated at an optimal speed of 100,000 rpm.
3. With axial movements to create direct access to the fragment, employ the first short, stainless-steel Gates-Glidden reamer (G180A.204.110) in the kit at a speed of 800 rpm to straighten the coronal curvature.
4. Using the second Gates-Glidden reamer (G180.204.090), continue preparation of the access completely down to the fragment.
5. With the Endo Rescue center drill (RKP.204.090) operated at 300 rpm, drill around the fragment to expose the fractured surface.
6. Surround and seize the fractured fragment employing the Endo Rescue trepan bur (RKT.204.090), which should be operated at a speed of 300 rpm in counter-clockwise rotation. Firmly held by dentin residue in the trepan bur, the fragment can be safely removed.
7. The last third of the canal now can be correctly and completely prepared.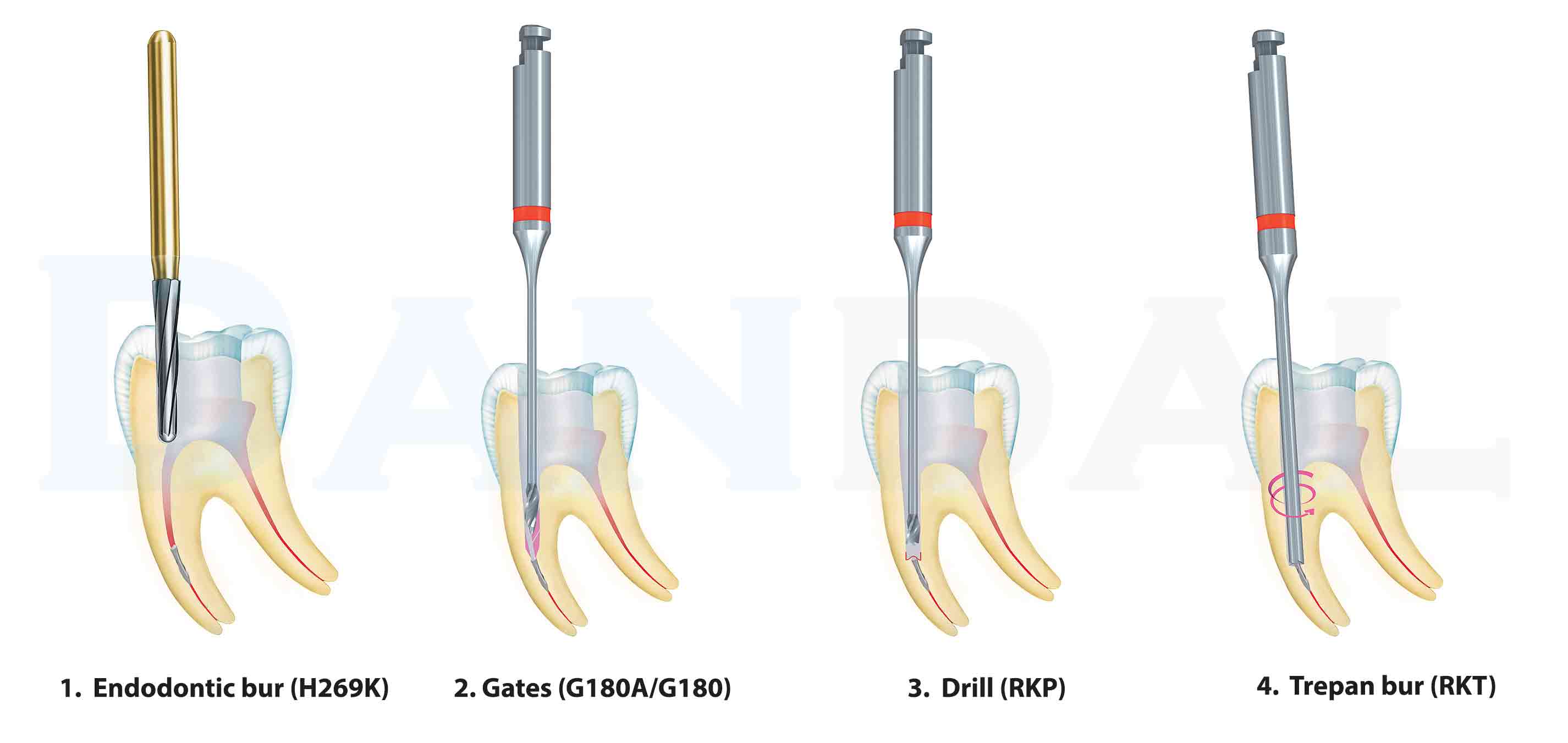 The Komet Endo Rescue Kit (4601) includes the H269GK.315.016 endodontic bur, the Gates-Glidden reamers (G180A.204.110 and G180.204.090), the center drill (RKP.204.090), the trepan bur (RKT.204.090), and a manual screw (150.155.000) for those who prefer to remove the fragments without using a handpiece.
The instruments are organized and secured in a sterilizable instrument holder specially marked to indicate emergency use. 
Reviews
No customer reviews for the moment.
Customers who bought this product also bought:
Related articles on blog
No related article on blog