+982175203000
Planmeca - Creo C5 3D Printer - Dandal
Planmeca - Creo C5 3D Printer
تومان178,899,083
Out-of-Stock
Creo C5

Introducing the Planmeca Creo C5, a 3D printer custom-engineered for dental professionals for same-day appliances. Whether you're printing surgical guides or dental models, Planmeca Creo C5 delivers appliances with extraordinary precision and impeccable resolution so clinicians can provide better care to their patients.
Planmeca Creo C5 allows you to easily perform implant surgery or develop a treatment plan. Same-day appliances are a reality with Planmeca Creo C5.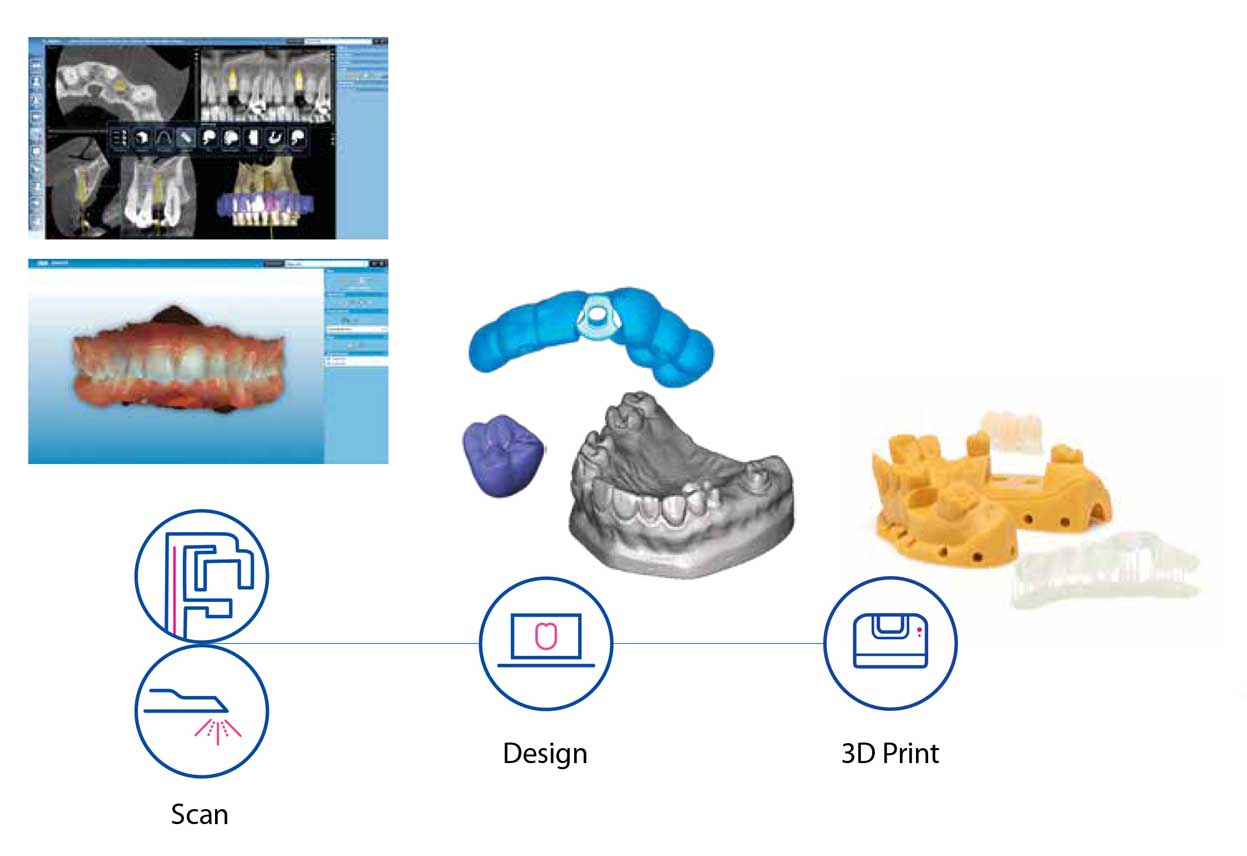 Why Planmeca Creo C5?
- High-Resolution. LCD Technology creates a layer of light for less distortion and a better print quality at 50 microns.
- High-Speed. Surgical guides and models in less than 15 minutes, and up to 5 full arches in one print.
- Easy-to-Use. No calibration needed for this self-cleaning printer. Easy-to-use touch display and resin capsules make printing simple.
- Easy to Integrate. Open STL and PLY files allow you to seamlessly import files. Our open platform makes integration with your current equipment effortless.
Planmeca Creo C5 features:
LCD Photomask Technology for high-resolution and extraordinary precision
Resin capsule dosing of medically approved resins
No calibration needed
Easy-to-use touch display with pre-programmed material settings
Open STL and PLY files for seamless integration
Compact design
Self-cleaning
Applications:
Planmeca Creo C5 offers high-speed printing to support specialty procedures for:
Dental implants - surgical guides
Numerous dental appliances - dental models
Product Details

Data sheet

Company

Planmeca

Country

Finland

Weight

32kg

Unit Size

30x50cm

بیشتر
Reviews
No customer reviews for the moment.