View larger
Genoss - ICT Injection SE
New
This product is no longer in stock
Warning: Last items in stock!
Availability date:
لطفا در صورت نیاز به اطلاع رسانی جهت موجود شدن این کالا، ابتدا وارد حساب کاربری شوید سپس در همین صفحه گزینه
"اطلاع بده"
را انتخاب نمایید
Buying this product you will collect
0 points
with our loyalty program.
iCT Injection SE Anethesia kit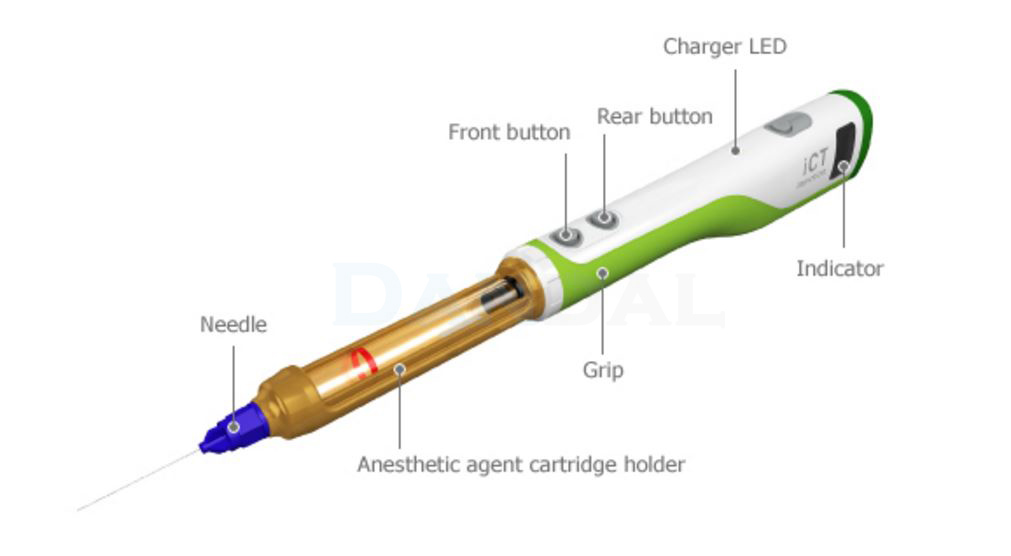 - A wireless, portable anesthetic injection tool
- Mounted with a sterilized anesthetic cartridge holder
- Easy installation and removal of anesthetic agent cartridge
- No pain function from 3-step of speed control
- The injection speed is controllable in 3 steps to lessen pain

- Non-contact charge
- Voice information system
- Device condition display in text


Author: Review department of Dandal.ir
First Release Date: 4/Feb/2017
| | |
| --- | --- |
| Company | Genoss |
| Country | South Korea |
NO registration required!
1 Question(s) answered
If the question you have has not yet been answered here, use the form below to ask something about this addon.
Asked by paul
on 06/06/2018

certifications ?

Answer:
It has certified by KFDA.