Meta - iRoot Apex Locator
تومان3,650,000
Out-of-Stock
Best Accuracy in any root canal condition (Dry, Bleeding, Wet, Saline, EDTA, NaOCI, or Chlorhexidine and etc.)
i-ROOT is a 5th generation electronic apex locator using dual frequencies.
Apical constrictions can be measured exactly thanks to the core technology inherited and improved from e-Magic Finder (EMF-100 & DLX) series apex locator.
    
Measurement by both eyes and ears simultaneously
i-ROOT provides apex measurement information for your eyes and ears with a color graph and a beep sound.
When the file advances towards the apex, intermittent beep sounds start to play for notification.
The moment the file reaches the apex, i-ROOT plays long beep sounds while the red "apex" text on the LCD screen start to flicker for convenient and easy measurement.
     
Color Display
From 2.0 to 1.0, i-ROOT's color bar graph stays in blue, and it changes into green from 0.9 to 0.5 and red from 0.4 to -0.5. Also, the tooth-shaped color icon will flicker from 0.5 to -0.5 for quick and easy identification of reaching the apex.
     
Stylish and ergonomic design
i-ROOT makes your clinic more professional with simple but ergonomic and refined appearances.
Its streamlined body provides comfort, and comes with 3 different colors (yellow, purple, blue)
      
Ease of use
i-ROOT comes with 2 different file holders, one of which is a typical hook-based type generally used by dentists, and the other one, stick type is specifically designed for reaching deep into the mouth for molar teeth.
    
Self-test in case of failure
Auto power-off for saving battery life
Stability and durability for maximum usage
Product Details

Data sheet

Company

Meta Biomed

Country

South Korea

Charge Level Indicator

Yes

Weight

390gr

بیشتر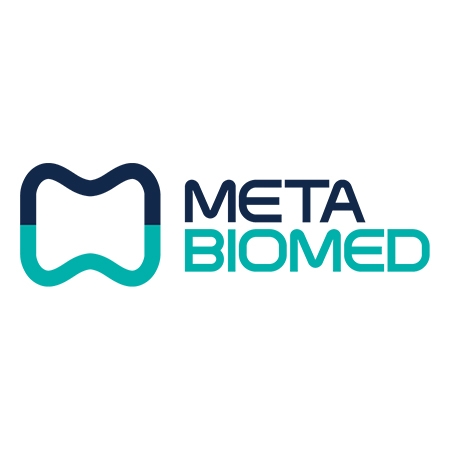 Data sheet
Company

Meta Biomed

Country

South Korea

Charge Level Indicator

Yes

Weight

390gr

Height | Width | Depth

110mm | 100mm | 117mm

Battery

2 Lithium-Ion battery DC4.1V 2200mAh

Display Screen

Coloured LCD

Operating Time

60hours

Auto Calibration

Yes

Accuracy

98.5%

Updatable

No

Audio Volume Indicator

Yes
Reviews
No customer reviews for the moment.
Related articles on blog
No related article on blog