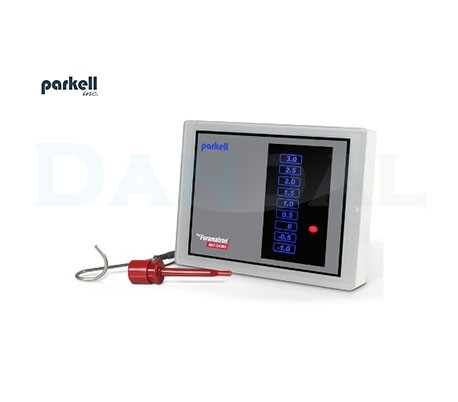 View larger
Parkell - Foramatron Apex Finder
New
This product is no longer in stock
Warning: Last items in stock!
Availability date:
لطفا در صورت نیاز به اطلاع رسانی جهت موجود شدن این کالا، ابتدا وارد حساب کاربری شوید سپس در همین صفحه گزینه
"اطلاع بده"
را انتخاب نمایید
Buying this product you will collect
0 points
with our loyalty program.
Foramatron Apex Locator
The next generation of precision endodontics.
Precisely pinpoints the apical constriction using high and low frequency bands.
Ergonomic, aseptic design.
LED illuminated display for easy viewing.
Four distinct audio signals reinforce the indicator lights.
Reliable results even in the presence of all types of fluids.
Uses a replaceable, inexpensive 9-Volt battery.
Includes detachable autoclavable cables.
| | |
| --- | --- |
| Company | Parkell |
| Country | USA |
| Charge Level Indicator | No |
| Display Screen | Coloured LCD |
| Auto Calibration | No |
| Updatable | No |
NO registration required!
1 Question(s) answered
If the question you have has not yet been answered here, use the form below to ask something about this addon.
Asked by لطفی
on 01/18/2019

سلام و خسته نباشید در مورد شارژ دستگاه سوال داشتم.این که باتری دستگاه قابل تعویض است و یا شارژی است و ایا باتری خاصی استفاده میشود. واگر قابل تعویض است باتری موجود است؟

Answer:
سلام. باتری دستگاه،‌ یک عدد باتری قابل شارژ 9 ولتی می باشد که برای مدت زمان طولانی قابل استفاده است.