+982175203000
Mocom - B Futura 17Lit Autoclave
تومان85,000,000
Out-of-Stock
For over twenty-five years, safety, reliability and innovation have been the guiding principles behind all aspects of design and production at Mocom, the world's leading sterilization firm. The factors that set mocom apart, in terms of both skill and innovation, are conscientious attention to the choice of materials, ground-breaking technology, enforcement of strict production/quality control protocols and the wealth of experience accumulated by our qualified, specialised sterilization system designers.
Mocom, sterilization first.

B Futura Autoclave
Technology and safety, the perfect sterilizer for the most demanding users.
B Futura is an 'intelligent' sterilizer and constitutes an indispensable work tool. High-performance and user-friendly, it ensures outstanding performance that takes up less time. The colour LCD touch-screen and user-friendly interface, which allows every single sterilization cycle to be traced, complete the machine's range of features. Three versions, 17, 22 and 28-litres, are available (all have the same overall machine dimensions), to meet every possible professional need.
  Reliability and safety
Mocom sterilizers ensure maximum hygiene, full compliance with safety protocols and certified quality. A perfect blend of user-friendliness, high performance and utmost safety.
  Treatment of any load type
Class B sterilizers can be used to sterilize any instrument. With B Futura, in fact, any type of load can be sterilized: hollow items, porous or solid materials.
  Efficiency
Sterilization cycle speed has a positive impact on productivity. Utilisation of specific components (such as the instantaneous steam generator) means lower consumption and considerable energy savings.
  Ergonomics
Three different models provide load capacities of 17, 22 and 28 litres, all models having the same external dimensions. Three water connection points - frontal, upper and rear - make filling and draining easier.
Simplified water filling/draining procedure
Large hatches on the upper part of the sterilizer allow top loading and provide full access for tank inspection and sanitisation purposes while quick couplings on the frontal section allow fast filling and draining. The sterilizers can be equipped with automatic filling systems, such as a demineraliser with ion exchange resin cartridges or a reverse osmosis device.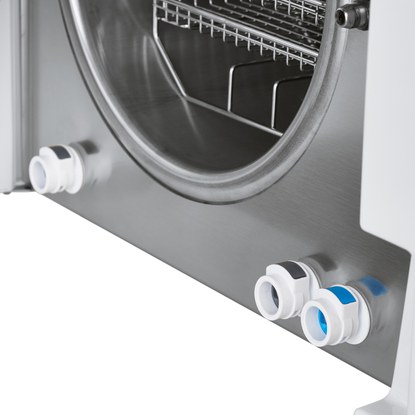 Water control sensor
The in-tank sensor checks incoming water quality to ensure long-lasting machine performance. To safeguard the sterilizer and prevent any limescale damage, users can check water quality at any time.
Dust filter
The dust filter (on the machine underside) traps impurities in the cooling air and protects the sterilizer
interior and steam condensation system. Easy to maintain, it requires no replacement tasks, just periodic sanitisation.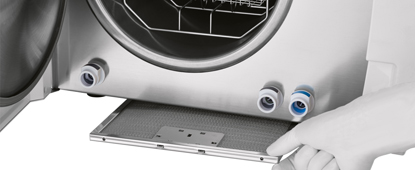 Colour touch screen display
Thanks to the 4.3" LCD colour touch-screen, sterilization cycle management is simple and intuitive. Each check is represented by clearly understandable icons that make it easy to identify current machine status.

  Advanced performance
The outstanding technological performance of B Futura is also confirmed at operative level: higher speed and lower water consumption make it one of the highest-performing sterilizers on the market. The vacuum pump has been designed to offer better performance compared to the Classic series.

  Complete connectivity
Maximum integration with the surgery network: B Futura can be connected via an Ethernet port or the optional Wi-Fi. Cycle data and cycle progress can be transmitted and displayed on a computer, smartphone or tablet to allow completely safe, remote monitoring.
International settings
More than 20 languages and the unit of measure can be selected, making the B Futura sterilizer suitable for any surgery.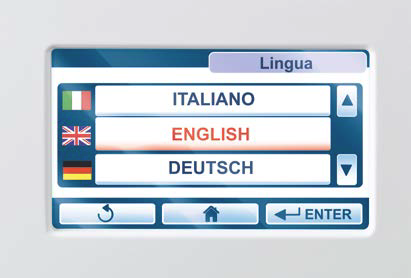 Delayed start
The delayed start option lets users programme the sterilization cycle so it can also be executed outside working hours.
Extra drying
To deal with particularly difficult loads, B Futura also lets users set an additional drying stage.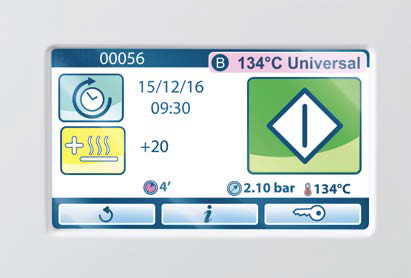 Data export
Cycle reports are saved automatically on the internal machine memory (able to store up to 1,000 cycles) and can be downloaded at any time via the USB port on the front of the unit. Files can be viewed in PDF format on any device without any need for additional software.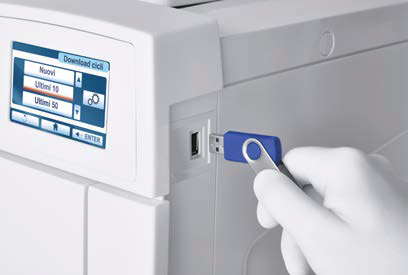 Custom cycle
Cycle parameters can be set to meet specific user needs (in complete safety) by choosing from among a wide range of standard-compliant values.
User ID
The user management function ensures the sterilizer interface can only be accessed by authorised personnel after entering an ID code: this also keeps a record of who has been using the machine.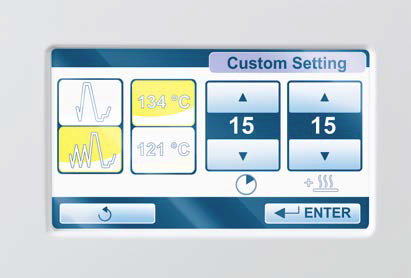 LED light bar
On the B Futura a LED light bar is available: this ensures the work area opposite the sterilization chamber is perfectly lit and shadow-free, allowing tasks to be performed efficiently.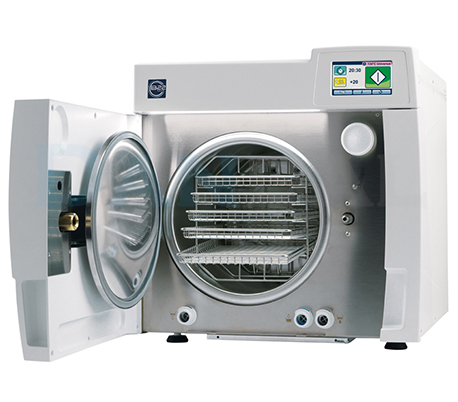 Optional printers
The standard printer allows sterilization cycle reports or simple labels to be printed, while the barcode printer, which can only be used on B Futura models, produces barcode labels containing all information relative to the sterilization cycle, making load traceability easier and faster.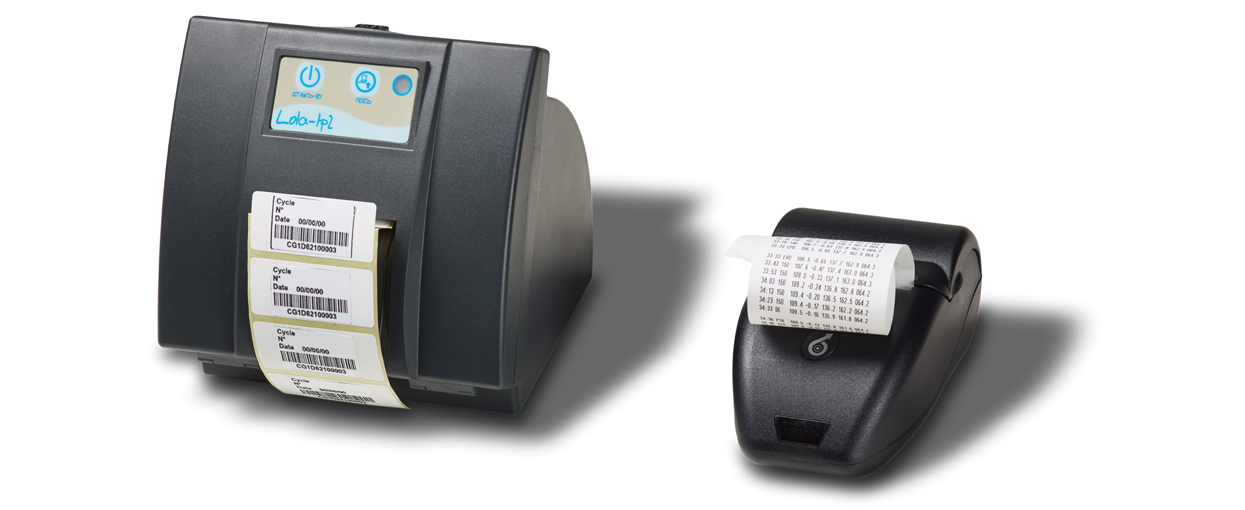 Product Details

Data sheet

Company

Mocom

Country

Italy

Model

Bench-top

Weight

51Kg

بیشتر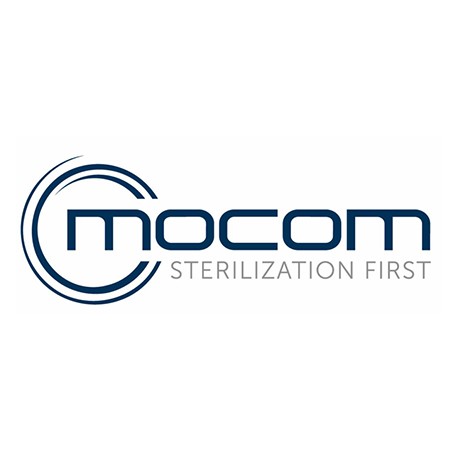 Data sheet
Company

Mocom

Country

Italy

Model

Bench-top

Weight

51Kg

Display Screen

Touchable LCD

Automatic warning check

Yes

Memory

6

Chamber Dimension

Diam.250xP.350mm

Built-in Printer

Optional

Over Night Cycle

Yes

Chamber Capacity

17Lit

Unit Size

L.480xD.600xH.500mm

Class

B

Vacuum Pump

Yes

Chamber Material

Stainless Steel

Door-Locking Mechanism

Electromagnetic, Electrical & Dynamical

Immediate-Use (Flash) Cycle

Adjustable
Reviews
No customer reviews for the moment.