Melag - Cliniclave 45M 200Lit autoclave - Dandal
Melag - Cliniclave 45M 200Lit Autoclave
Out-of-Stock
The three most important advantages of the Cliniclave series at a glance
1. Save time
With a load quantity of up to 70 kg, the steam sterilizers of the Cliniclave series can sterilize significantly more instruments than other devices of their class, and achieve record operating sterilization times with low levels of water and energy consumption.
2. Work ergonomically
A wide range of batch configurations can be inserted and removed from the steam sterilizer using the loading system (including loading trolley), thereby allowing ergonomic, quick and secure operation.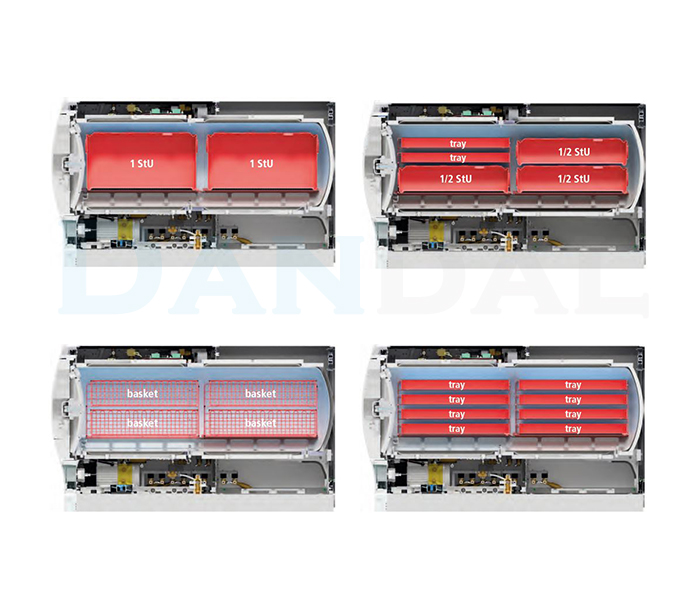 3. Document securely
The XXL colour touch-display enables intuitive operation. The integrated documentation and approval software permits complete reproducibility. Via the Ethernet interface the Cliniclave series can be integrated in the practice or clinic network.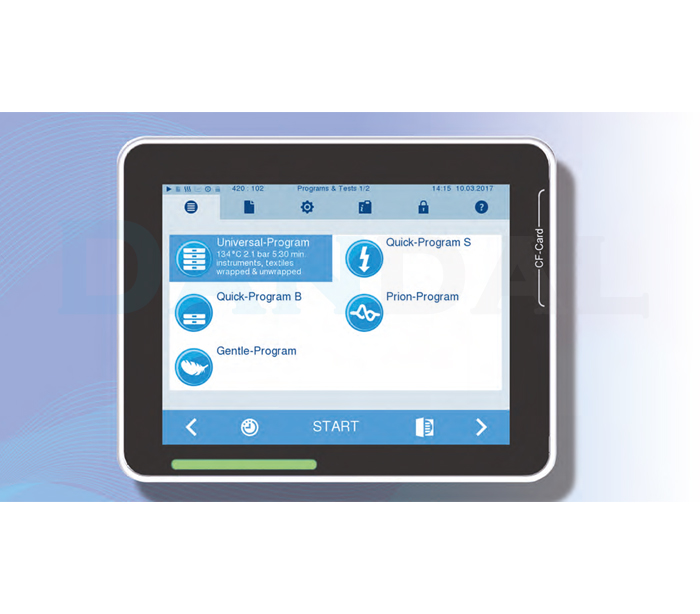 Further device functions making your day that little bit easier
It is often the small things that make our working lives more pleasant. A range of features in the Cliniclave series help to make your working procedures more simple and secure. These functions are integrated in all of the models of the Cliniclave series and can be activated directly via the XXL colour touch-display.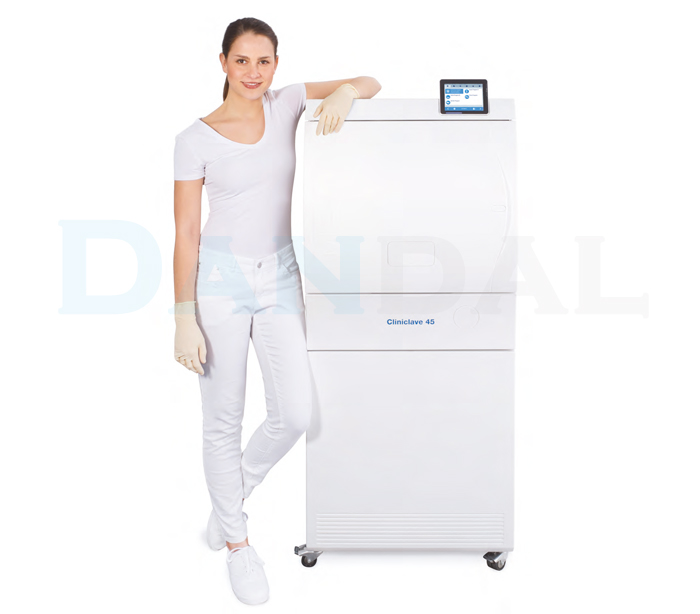 DRYtelligence
The patented procedure of the sensor- controlled and load-specific vacuum drying procedure saves time, cooling water and energy and guarantees optimal drying results.
Energy-saving mode
If the Cliniclave is not to be switched off during longer operating pauses, the energy-saving mode can be set. This shortens the pre-heating time before the next start.
Automatic shutdown
Activating this function before starting the last batch of the day means that the Cliniclave switches-off automatically immediately after the end of the program. Batch clearance can then be performed the next day, immediately after activating the device.
Start time pre-selection
The start-time pre-selection function enables the user to select any program and then start it at a specific time, e.g. in order to perform a routine test program.
Innovative and convincing technology
The innovative functions and durable components of the high-end Cliniclave series produce consistently convincing results. The unique device concept satisfies the highest requirements. In addition to the central device components shown below, the steam sterilizers of the Cliniclave series contain a range of further highlights, including the unique concept of multipoint steam intake and discharge technology for record operating times and excellent drying results.
Leave a comment about this product