Tecno-Gaz - Europa B Evo 18Lit Autoclave - Dandal
Tecno-Gaz - Europa B Evo 18Lit Autoclave
Current plan: 50+2
Down payment: تومان85,250,000 (50.00%)
Number of payments: 2
Amount of payment: تومان42,625,000
Overpayment: تومان0
Total: تومان170,500,000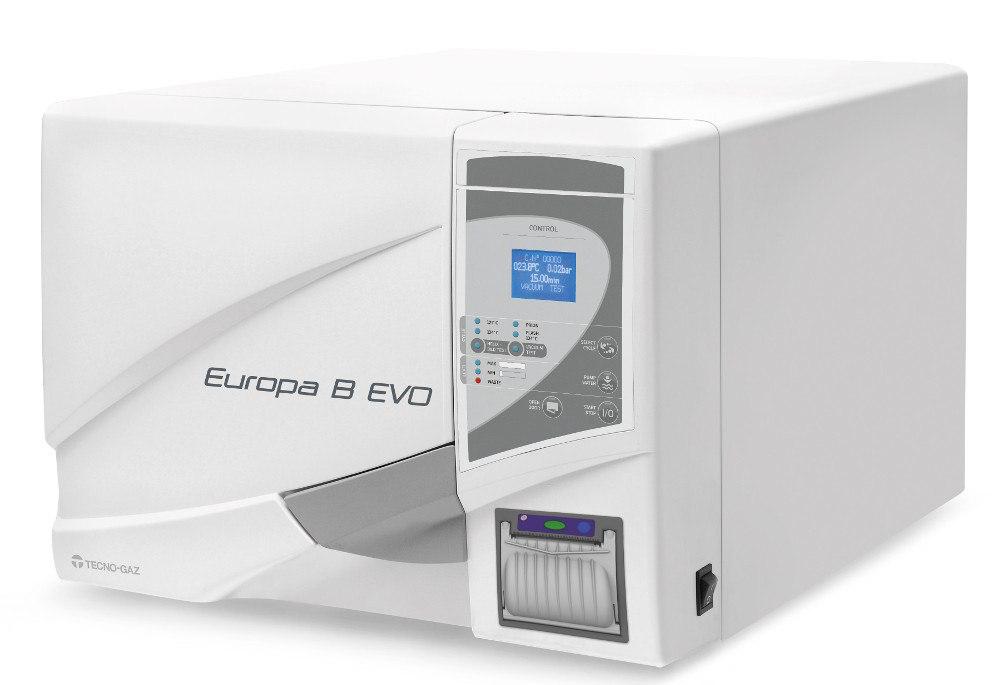 Europa B Evo 18Lit Autoclave
Autoclave is the key device within each medical structure, therefore it is fundamental choosing a well-known and referenced product which can rely on a widespread network of technical support.
-The new control panel with its blue display is very modern and striking.
-A real innovation is the new recharging attachment inserted flush to the front of the autoclave front panel.
A study of operator needs and legal requirements had led Tecno-GAz Sp.A.'s Research and Development office to design a biological incubator managed directly from the autoclave which is independent as it also works when the autoclave is switched off.
Biological Tests are the basis on which the autoclave's worth can be measured against current regulations and with this Tecno-Gaz S.p.A. has taken a great step into the future.
Europa B Evo is a last generation autoclave, developped with the collaboration of the research office Tecno-Gaz and with other external important structures of development. Europa B Evo is essential in all medical and dental structures and in every fi eld where it is necessary to have safe sterilization for all materials: hollow, porous, solid, free and enveloped. A necessary device in order to assure the utmost preservation for operator and patient and an absolute operative serenity. Europa B Evo is the continuity of a success that Tecno-Gaz is obtaining for many years, and, in fact, thousand of professional people use Tecno-Gaz autoclaves with great satisfaction.
Europa B Evo features
Treated circular chamber made of AISI 304 stainless steel
-Maximum load per cycle 5 kg.
-3 safety devices on the door: electromagnetic, electrical, dynamic
-Controls card installed in the board
-Graphic display
-Automatic barometric alignment system
-Pump-operated water filling system with automatic stop when the tank is full
-Door seal to ensure maximum duration
-Rear board with profiting's and automatic water filling and discharge
-Forced ventilation system incorporated in the equipment
-Protected tray holder to safeguard against contact between load and -chamber
-The P.I.D. system
Europa B Evo is an autoclave provided fractional vacuum system and with a number of devices.
Dendal specialized magazine
Leave a comment about this product