Mocom - B Classic 28Lit Autoclave - Dandal
Mocom - B Classic 28Lit Autoclave
Out-of-Stock
For over twenty-five years, safety, reliability and innovation have been the guiding principles behind all aspects of design and production at Mocom, the world's leading sterilization firm. The factors that set mocom apart, in terms of both skill and innovation, are conscientious attention to the choice of materials, ground-breaking technology, enforcement of strict production/quality control protocols and the wealth of experience accumulated by our qualified, specialised sterilization system designers.
Mocom, sterilization first.

B Classic Autoclave
Efficiency and simplicity, the characteristics of an essential sterilizer.
The B Classic has been designed to make work easier by optimising times and costs. Exceptional quality and practicality ensure outstanding safety and adaptability. Easy to utilise, this sterilizer allows full traceability of every single sterilization cycle. Three versions, 17, 22 and 28-litres, are available (with identical external dimensions), all featuring a black and white LCD display and keypad.
  Reliability and safety
Mocom sterilizers ensure maximum hygiene, full compliance with safety protocols and certified quality. A perfect blend of user-friendliness, high performance and utmost safety.
  Treatment of any load type
Class B sterilizers can be used to sterilize any instrument. With B Classic, in fact, any type of load can be sterilized: hollow items, porous or solid materials.
  Efficiency
Sterilization cycle speed has a positive impact on productivity. Utilisation of specific components (such as the instantaneous steam generator) means lower consumption and considerable energy savings.
  Ergonomics
Three different models provide load capacities of 17, 22 and 28 litres, all models having the same external dimensions. Three water connection points - frontal, upper and rear - make filling and draining easier.
Simplified water filling/draining procedure
Large hatches on the upper part of the sterilizer allow top loading and provide full access for tank inspection and sanitisation purposes while quick couplings on the frontal section allow fast filling and draining. The sterilizers can be equipped with automatic filling systems, such as a demineraliser with ion exchange resin cartridges or a reverse osmosis device.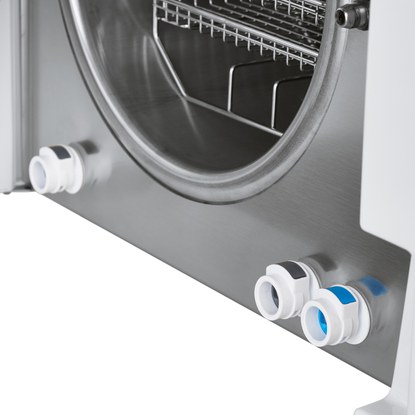 Water control sensor
The in-tank sensor checks incoming water quality to ensure long-lasting machine performance. To safeguard the sterilizer and prevent any limescale damage, users can check water quality at any time.
Dust filter
The dust filter (on the machine underside) traps impurities in the cooling air and protects the sterilizer
interior and steam condensation system. Easy to maintain, it requires no replacement tasks, just periodic sanitisation.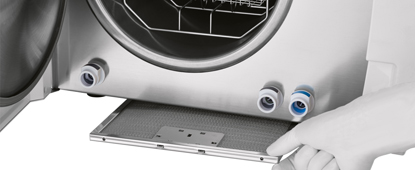 User-friendly
The black and white LCD display with keypad features clear user-friendly icons. The operator's task is made easier and faster thanks to on-display availability of all data. Easy to install, even on your own, a simple guided procedure aids the initial configuration.
  Maximum reliability
Reliable, extremely safe machines and one of the best warranties in the industry all thanks to the extensive skill gained from over 30 years' experience and the use of top-flight components.
 Scheduled maintenance
The sterilizer uses LCD display messages to remind the operator when routine maintenance tasks - such as cleaning filters and lubricating the hatch - need carrying out; these simple tasks ensure long-lasting machine performance and prevent downtimes.
International settings
More than 20 languages and the unit of measure can be selected, making the B Classic sterilizer suitable for any surgery.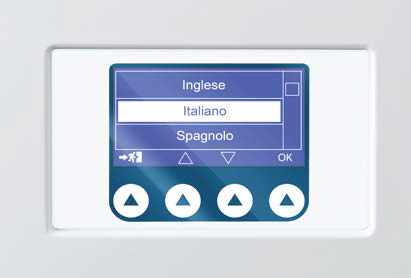 Advanced options
In the case of particularly difficult loads, B Classic lets users set a further drying stage. A delayed start option is also available, allowing users to programme the sterilization cycle at certain times.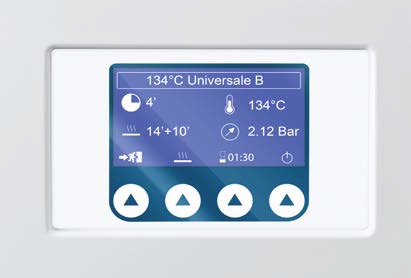 Data sharing
B Classic is equipped with an internal memory able to store up to 500 cycles. Automatically saved data can be downloaded at any time via the USB port on the front of the unit. It's also possible to display the files on any device and without any need for additional software thanks to the PDF format.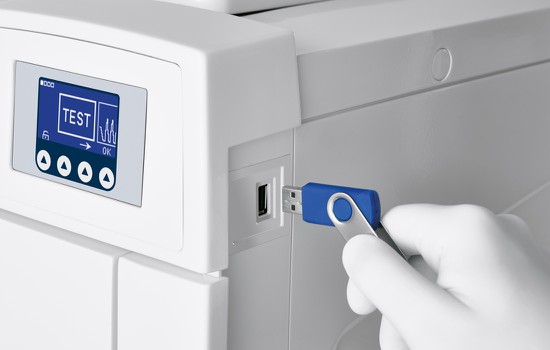 Personalised parameters
Each user can be provided with a security code to limit access to the sterilizer and keep track of who's been using the machine . It's also possible to set cycle parameters to meet specific needs, choosing from among a wide range of standard-compliant values.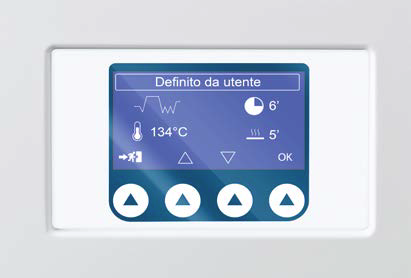 Safety opening
No problem in the event of a power outage: the machine hatch can be opened and the material inside it retrieved simply by undoing the lid, gaining access the closure system and opening it manually.
Optional printers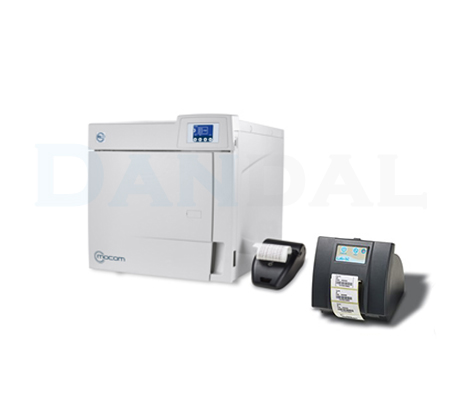 Leave a comment about this product