Coroflex Blue Ultra Bare Metal Stent - B. Braun Melsungen
B. Braun Melsungen - Coroflex Blue Ultra Bare Metal Stent
Out-of-Stock
Features:
Bare Metal Stent
German Made
Cobalt Chromium Alloy
Ultra Thin Strut
Coroflex Blue Ultra Bare Metal Stent
Coroflex Blue Ultra is especially designed for small vessels and most challenging cases requiring PTCA balloon like handling. The strut thickness impacts significantly the crossing profile and system flexibility. The Coroflex Blue Ultra with its 50 µm strut thickness sets a benchmark within the coronary stent field. Coroflex Blue Ultra offers advanced crossing performance combined with high technical success rates even in complex lesions.
Ultra thin stent struts for ultra large lumen gain:
50 µm thin stent struts ensure highest post procedural lumen profit for maximum blood flow. Coroflex Blue Ultra is your best choice for small vessel treatment even in most challenging lesions.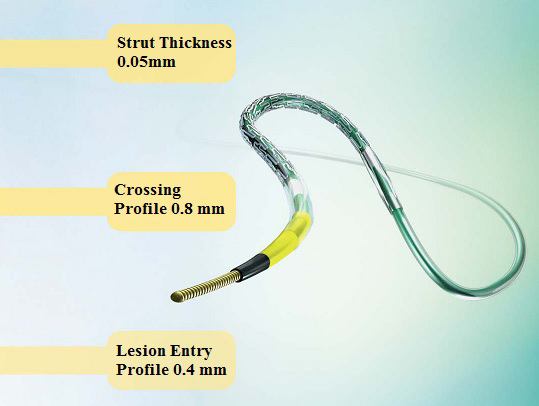 Advantages
 

Sophisticated stent architecture with 50 µm strut thickness

 

Low lesion entry profile (0.016")

 

Low crossing profile (≤ 0.033")

 

High flexibility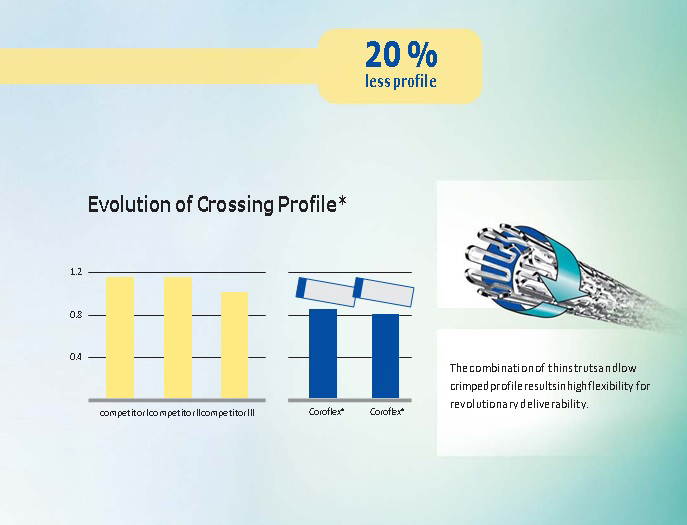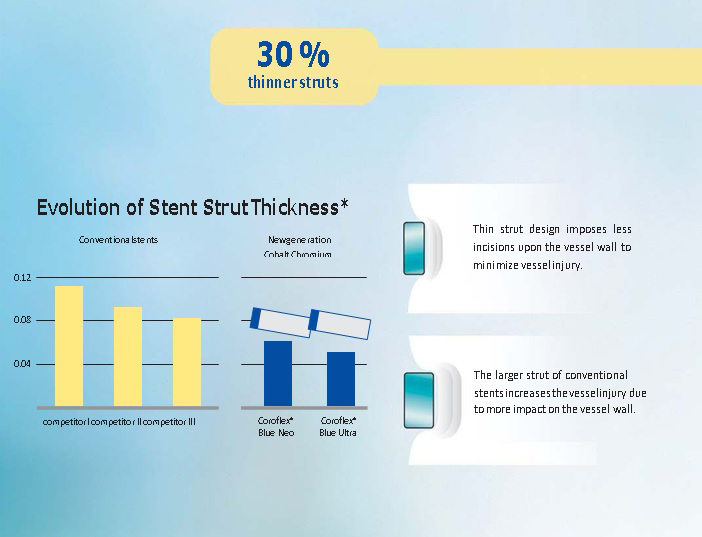 Leave a comment about this product