introduce Sculpt I.Q. Dental Diode Laser from Dentsply Sirona
Published : 07/02/2018 13:07:05
Categories : Dental Industry News

, Dental Seminars and News

, Iran Dental News

Designed to help clinicians provide more efficient and safer dental care, the Sculpt I.Q. diode laser from Dentsply Sirona features dual wavelengths allowing it to be used for multiple procedures.
The laser is suited for use with oral surgery, endodontics, periodontology, tooth whitening, and photobiomodulation, according to a press release. The 970 nm laser wavelength is used for cutting soft tissue, while the second diode which produces a 660 nm wavelength laser is used for low-level laser therapy which promotes tissue healing and decreases inflammation and pain.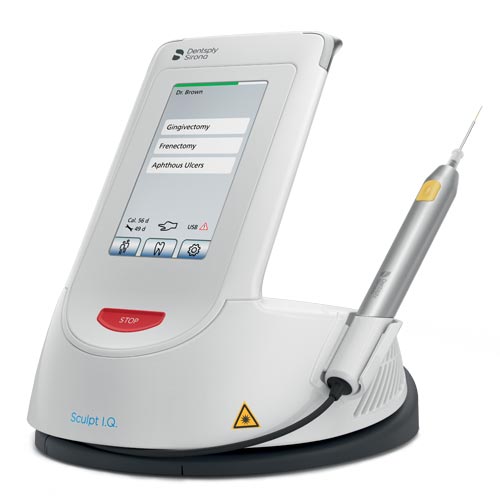 The soft tissue laser is able to provide treatment with less trauma and accelerates the healing process. Because the laser often can be used without anesthetic and without the need for post-treatment sutures, it can shorten treatment appointments. A touchscreen control panel and 12 preset applications, make the Sculpt I.Q. easy to use, and the ergonomic handpiece and wireless foot pedal make the laser comfortable for any clinician.
Share this content