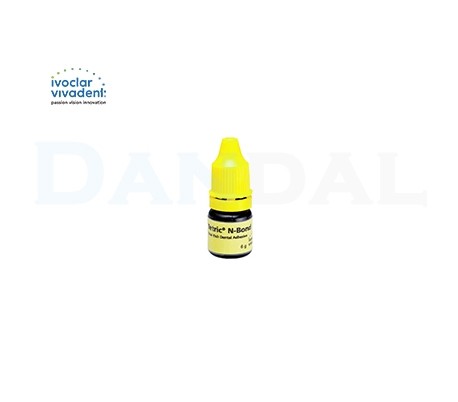 View larger
Ivoclar Vivadent - Tetric N-Bond
New
This product is no longer in stock
Warning: Last items in stock!
Availability date:
لطفا در صورت نیاز به اطلاع رسانی جهت موجود شدن این کالا، ابتدا وارد حساب کاربری شوید سپس در همین صفحه گزینه
"اطلاع بده"
را انتخاب نمایید
Buying this product you will collect
0 points
with our loyalty program.
Tetric N-Bond
Tetric N-Bond is a light-curing, nano-filled single-component adhesive which is used in conjunction with the total etch technique. Best partner for Tetric N-Bond is the phosphoric acid gel N-Etch. Tetric N-Bond is used in the placement of direct composite and compomer restorations as well as in the adhesive luting of indirect restorations made of all-ceramic and composite materials involving light-curing.
+ Advantages
Consistently high bond strength on enamel and dentin for clinical success
Nano-fillers ensure a visible glossy coat which indicates complete coverage
Formation of a homogeneous layer for improved adhesion to the tooth structure
Acetone-free chemistry – the solvent ethanol provides for easy application in one layer
| | |
| --- | --- |
| Company | Ivoclar Vivadent |
| Country | Switzerland |
NO registration required!
If the question you have has not yet been answered here, use the form below to ask something about this addon.