Kulzer - GLUMA Bond5 - Dandal
Kulzer - GLUMA Bond5
You can order: 10 quantity of this product
GLUMA

 

Bond5
Two steps, one bottle, no preparation time
    

Based on our long-term bonding expertise, we developed the 5th generation etch & rinse one-bottle adhesive GLUMA Bond5. Produced to meet your everyday requirements for uncomplicated bonding, it exhibits excellent shear bond strength and ensures successful long-term restorations. GLUMA Bond5 produces excellent adhesion to the enamel and the dentine, as well as an optimal marginal sealing.
With GLUMA Bond5, you benefit from:
Easy and safe handling and excellent performance
Only one layer for priming and bonding
High shear bond strength
Superior taking without dripping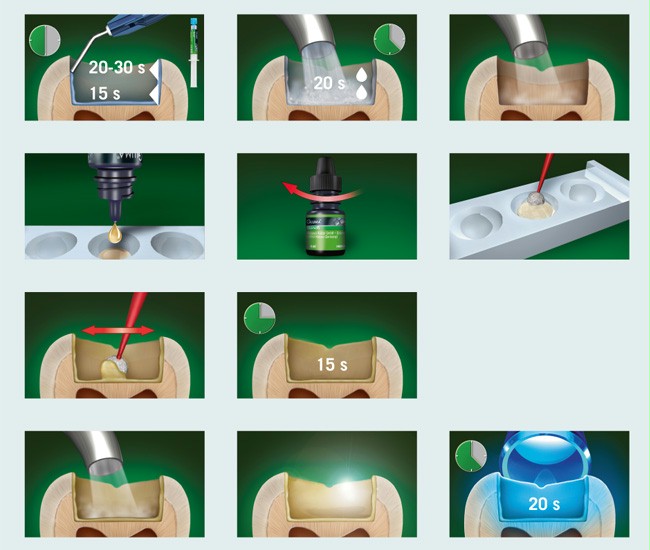 GLUMA Bond5 was developed for your comfort – in handling, performance and storage. It forms a homogeneous hybrid layer for safe sealing and high bond strength, especially on enamel. No shaking is needed before the application. GLUMA Bond5 can be stored at room temperature and is usable directly out of the bottle, without preparation time.

GLUMA Bond5 is ideally suited for:
Adhesive fixing of direct composites, Polyglas® and compomer restorations.
Adhesive fixing of indirect laboratory-fabricated ceramic, Polyglas® and composite restorations (inlays, onlays, veneers and crowns).

In GLUMA Bond5 you find the prerequisites for the stable and satisfying fixing of your restorations.
Content:
1 x 4 ml Bottle
50 Application Tips, Mixing Well, Pictorial Card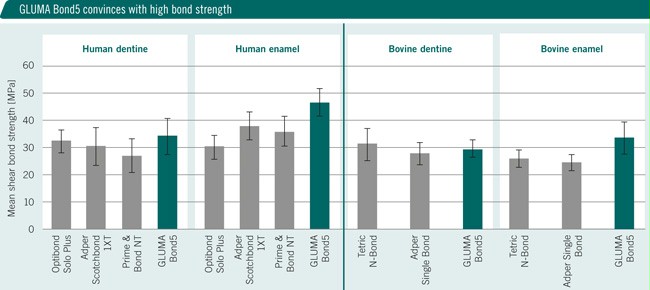 Leave a comment about this product