Auto tissue Berlin - Matrix Equine Pericardial Patch
Auto tissue Berlin - Matrix Equine Pericardial Patch
Out-of-Stock
Features:
German Made Equine Pericardial Patch
Matrix Equine Pericardial Patch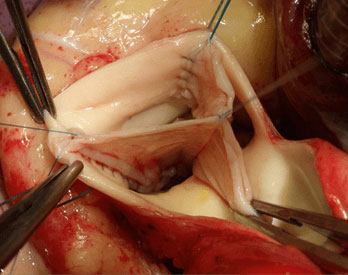 The equine Matrix Patch is a cell-free pericardial patch for use in cardiac surgery. Compared to native or conventional pericardial patches treated with glutaraldehyde, the patch shows similar tear strength but is considerably more lexible and features lower tendency for bleeding from stitch channels. The equine Matrix Patch is manufactured using a unique technology without the use of glutaraldehyde, in which the accumulation of calcium and fat in tissue is reliably prevented.
Pericardium has been used in heart surgery for more than 40 years. The primary advantages of decellularised equine pericardium include outstanding mechanicalproperties, biocompatibility and the absence of transferable diseases. Moreover, no calciication orshrinkage has been observed over the years.
To date, the equine Matrix Patch has been successfully used in more than 5500 surgeries in Europe, Turkey and Russia. It is delivered sterile in antibiotic solution and can be stored refrigerated at 4-8°C for up to 18 months. Thus, it is ready for use at any time without lengthy preparation and can be used immediately after one minute rinsing in physiological saline to remove the antibiotic solution.
The equine Matrix Patch is 0.17 to 0.37 mm thick and comes in the following sizes:
10 x 10 cm, 10 x 5 cm, 10 x 2 cm, 8 x 8 cm, 8 x 4 cm,
8 x 2 cm, 8 x 1 cm, 6 x 1 cm, 5 x 5 cm and 3 x 3 cm.
Leave a comment about this product