+982175203000
GC - G-CEM LinkForce Cement
تومان645,000
Out-of-Stock
G-Cem LinkForce is a new dual-cure adhesive resin cement that can be used for all types of indirect restorations, including veneers, without any compromise to strength or esthetics.
   
Key Features:
When restoring any tooth with an indirect restoration, dentists accept restorations that look good, fit well, and will provide a long-lasting result. G-Cem LinkForce is a cement that can be trusted to help dentists achieve the results they seek.
First things first, G-Cem LinkForce is strong; it surpasses all other competitive resin cements in tensile and flexural strength. G-Cem LinkForce contains a high number of homogenously dispersed glass filler particles. These particles are so small that G-Cem LinkForce is highly durable at a film thickness of 4 microns! These small particles also contribute to the wear resistance of this cement.
G-Cem LinkForce will not wash out at the margins of your restorations. If you finish and polish your margins, this cement is highly polishable. G-Cem LinkForce also offers superior color stability and esthetics. There are four cement shades and corresponding try-in pastes, and the color of the cement will not change over time. G-Cem LinkForce has a tooth-like fluorescence and is ideal for all of your aesthetic restorations, including anterior crowns and veneers, especially your paper-thin, conservative-prep veneers.
Indications
You can count on G-CEM LinkForce in all clinical situations, for each indication and every kind of substrate:
All ceramic, hybrid ceramic, resin and metal-based inlays, onlays, crowns and bridges
Metal, ceramic and fibre posts
All ceramic and composite veneers
Crowns and bridges on implant abutments
Advantages
Light-cure, dual-cure: the choice is yours
High bond strength thanks to an efficient light-curing of the bondingVery thin 3µm film thickness not interfering with crown placement
Efficient self-cure modeParticularly useful when luting opaque or thick restorations
Optimal light-curing of the resin cementIdeal for the luting of veneers
Aesthetic & stable over time
4 shades to match all needs, accompanied by their corresponding try-in pastes
Tooth-like fluorescence
Color stability over time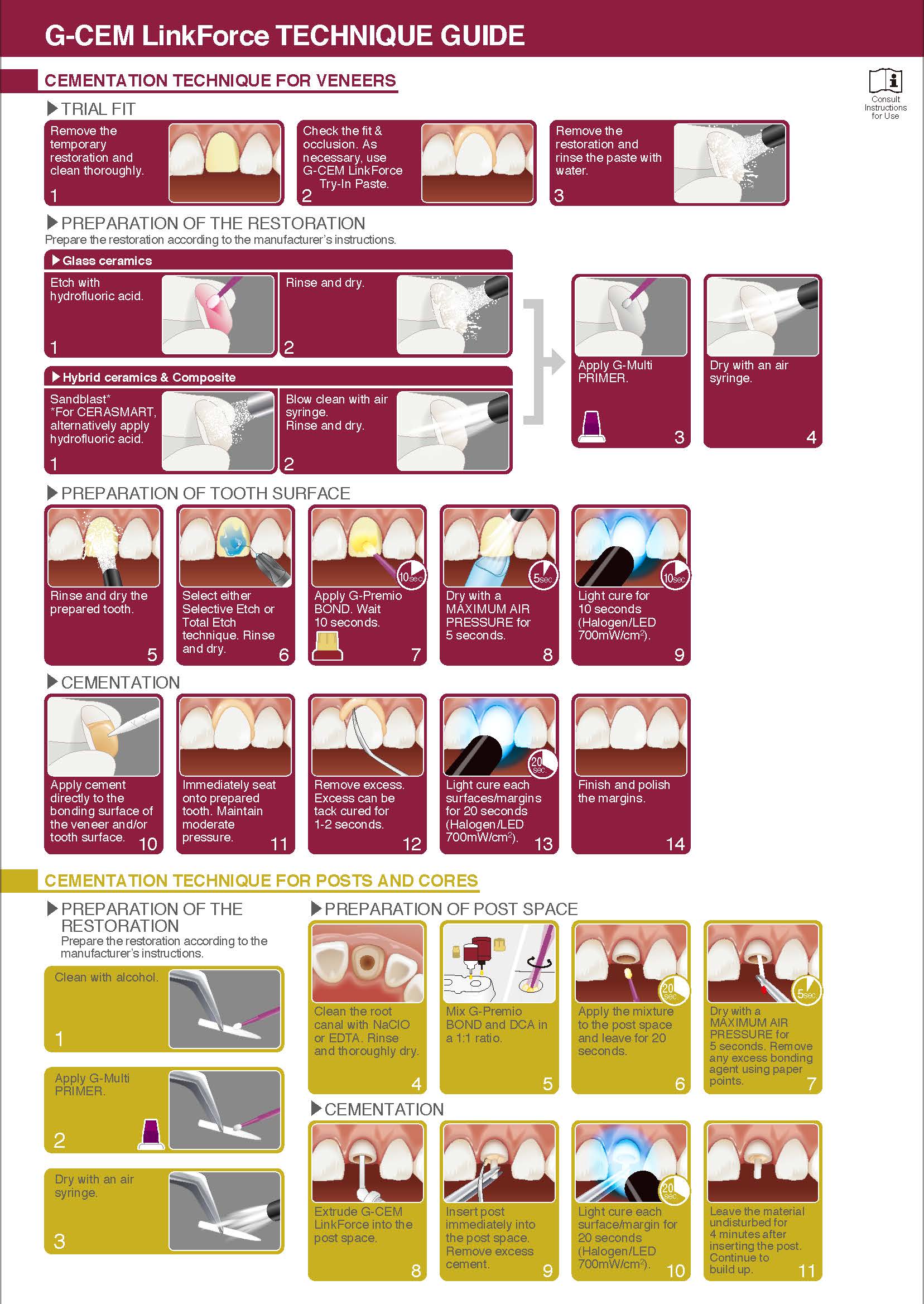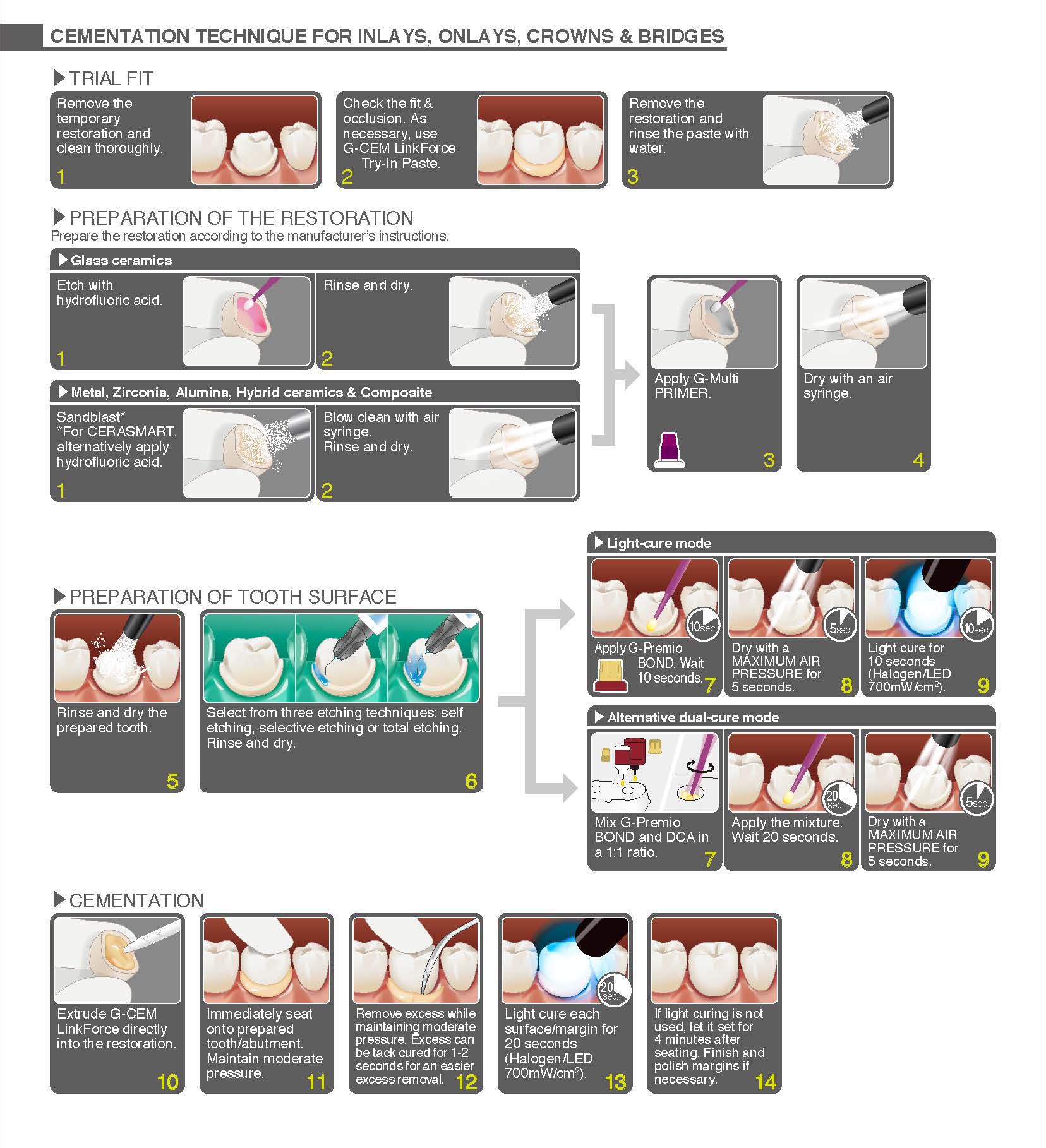 Product Details

Data sheet

Company

GC

Country

Japan

Application

Metal, Glass Fiber, Ceramic, Composite

Type

Premanent

بیشتر
Reviews
No customer reviews for the moment.