+982175203000
Medicept - PolyCem Carboxylate Cement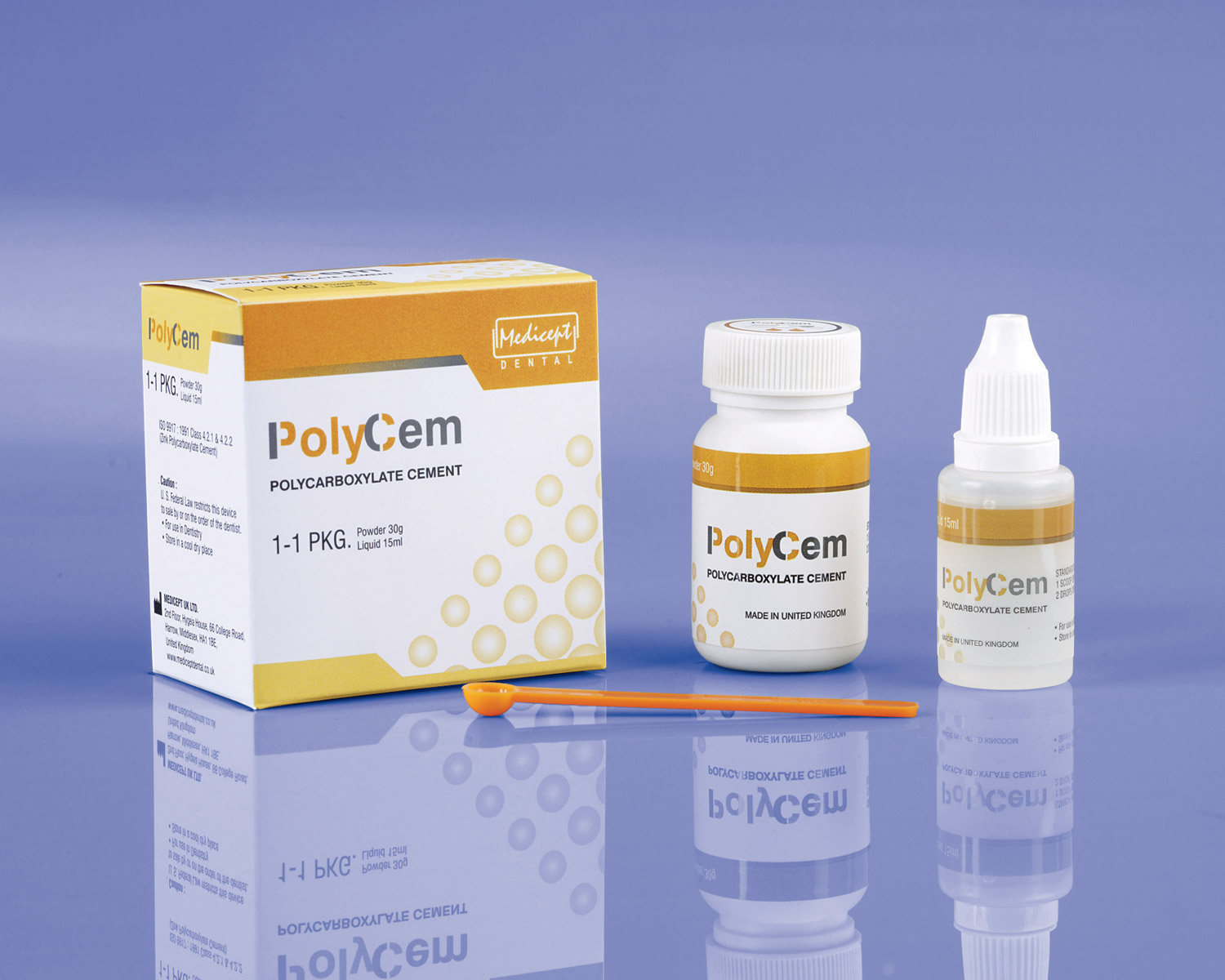 Zinc Poly Carboxylate Cement

PolyCem builds on the proven performance of zinc polycarboxylate cements. In addition to the excellent biocompatibility inherent in such cements it has enhanced mechanical strength and erosion resistance due the addition of sodium fluoride.
Features and Benefits:
Sustained fluoride release.
Prevention of secondary caries.
Easy mixing - To reduce surgery time.
Adhesive to enamel, dentine and non precious metals - Wide range of uses.
Contains no phosphoric acid - Minimal pupal reaction.
Radiopaque - Shows clearly under x-ray.
Compressive Strength 96 MPa.
Package:
35g powder + 15ml liquid
Product Details

Data sheet

Company

Medicept

Country

United Kingdom

Application

Ceramic, Metal, Inlay & onlay, Enamel, Crown

Type

Premanent

بیشتر
Customers who bought this product also bought: