+982175203000
GC - G-aenial Anterior Composite
تومان460,000
Out-of-Stock
G-aenial Anterior
Light-Cured Anterior Nano-Hybrid Composite Restorative
Advantages: 
Excellent handling
Effortless manipulation
Excellent consistency and working times suited for every dentist's needs
Natural reflectivity creates invisibility
High light scattering properties creates chameleon effect 
Forward thinking shading concept

Standard Shades In cases where no layering is required
Outside Special Shades to replace enamel
Inside special shades to add opacity

Polish quickly and easily into a smooth and glossy surface
Featuring GC patented High Density Radiopaque (HDR) Technology, G-ænial is easily traceable through x-rays
Tough and flexible
High fracture toughness and flexural strength
Low modulus of elasticity to avoid bending and occlusal forces, as well as spreading of cracks
INDICATIONS
G-aenial Anterior
Direct restorative for class III, IV, V cavities
For wedge-shaped defects and root surface cavities
For veneers and diastema closure
* G-aenial is a high strength, low shrinkage stress composite. Both Anterior and Posterior shades can have universal application (anterior shades can be used in posterior restorations and vice versa).
G-aenial blends and becomes aesthetically invisible because of its diverse composition, which mimics the reflective capabilities of a natural tooth.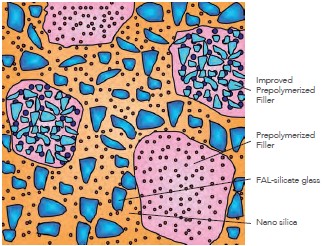 G-aenial ANTERIOR 2.7mL (4.7g) Syringe XBW / BW / A1 / A2 / A3 / A3.5 / A4 / B1 / B2 / B3 / C3 / CV / CVD / AO2 / AO3 / AO4 / JE / AE / SE / IE / TE / CVE
Product Details

Data sheet

Company

GC

Country

Japan

Application

Direct and Indirect Restorative

Type

Anterior

بیشتر
Customers who bought this product also bought:
Related articles on blog
No related article on blog