View larger
Tokuyama - Estelite Posterior Composite
New
This product is no longer in stock
Warning: Last items in stock!
Availability date:
لطفا در صورت نیاز به اطلاع رسانی جهت موجود شدن این کالا، ابتدا وارد حساب کاربری شوید سپس در همین صفحه گزینه
"اطلاع بده"
را انتخاب نمایید
Buying this product you will collect
0 points
with our loyalty program.
Estelite Posterior Composite
Estelite Posterior is a light-cured, radiopaque composite resin for use in posterior restorations. Estelite Posterior contains 84% by weight (70% by volume) of silica-zirconia filler (mean particle size: 2µm, particle size range: 0.1 to 10µm). A high filler load offers decreased polymerization shrinkage. The monomer matrix contains Bis-GMA, Triethylene glycol dimethacrylate (TEGDMA) and Bisphenol A polyethoxy methacrylate (Bis-MPEPP).
Estelite Posterior implements Radical-Amplified Photopolymerization initiator technology (RAP technology). Curing time for Estelite Posterior can be shortened by one-third using a light curing unit with a wavelength range of 400 to 500nm (peak: 470nm). RAP technology facilitates a longer working time for Estelite Posterior.
Indications:
Direct posterior restorations (including the occlusal surface)
Repair of porcelain/composite
+ Benefits:
- Ideal handling
Optimal stiffness, easy to shape, non sticky
- Prominent physical strength
High flexural and compressive strength
- Quick curing time
10 seconds with a halogen light (≥400mW/cm2)
- Ample working time
50 seconds under an ambient light (10,000 lx)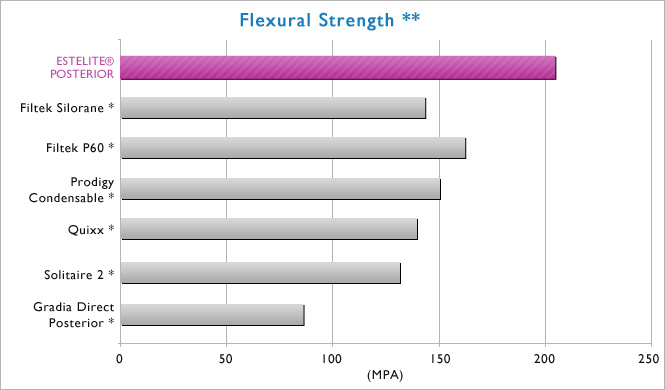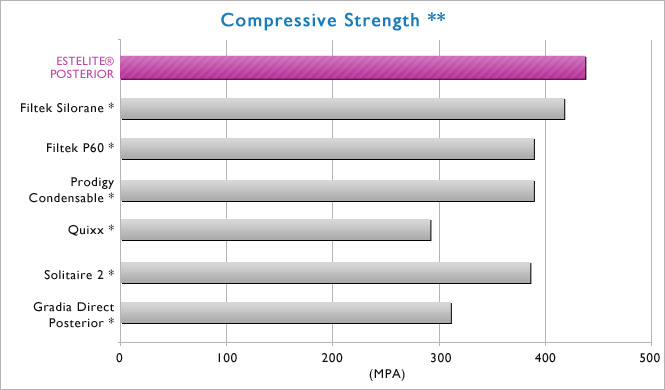 Shades:
PA1, PA2, PA3, PCE (Clear Enamel)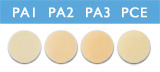 | | |
| --- | --- |
| Company | Tokuyama |
| Country | Japan |
| Application | Direct and Indirect Restorative |
| Type | Posterior |
| Material | Nanohybrid |
| Polymerization | Light-Cure |
NO registration required!
If the question you have has not yet been answered here, use the form below to ask something about this addon.