View larger
3M - Valux Plus Composite
New
This product is no longer in stock
Warning: Last items in stock!
Availability date:
لطفا در صورت نیاز به اطلاع رسانی جهت موجود شدن این کالا، ابتدا وارد حساب کاربری شوید سپس در همین صفحه گزینه
"اطلاع بده"
را انتخاب نمایید
Buying this product you will collect
0 points
with our loyalty program.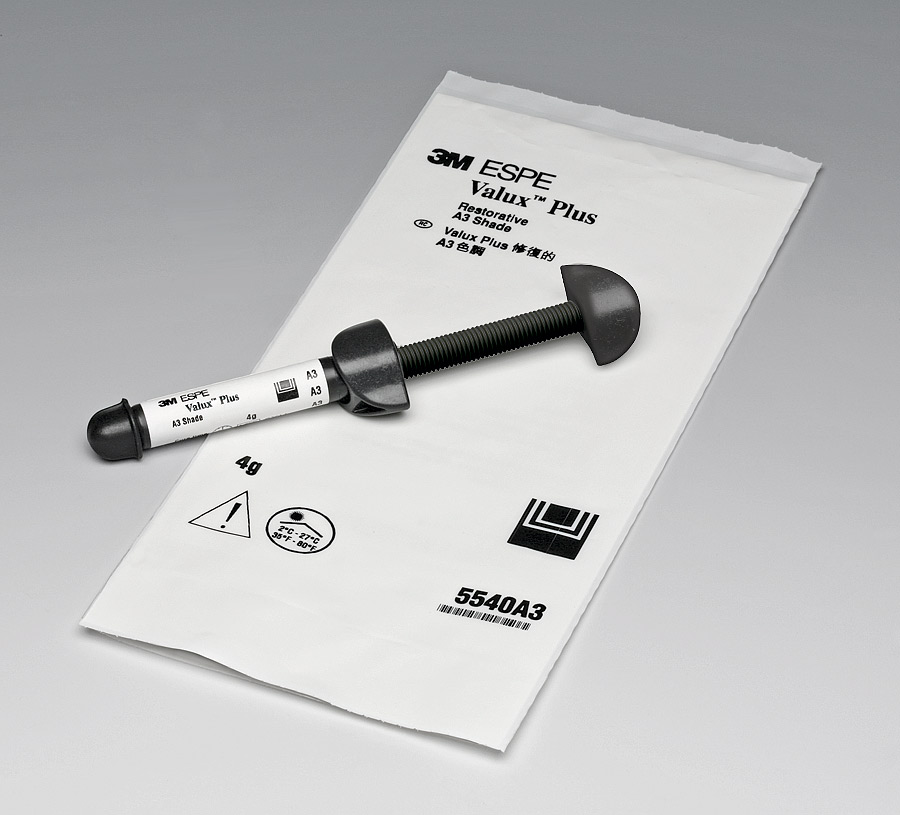 Valux Plus Restorative System
The universal composite with more than 10 years history in clinical use.
Unique, single filler Valux Plus Restorative System is a 100% zirconia/silica which allows more particles per gram of paste, resulting in excellent strength and wear resistance, and excellent handling characteristics. Valux Plus blends with surrounding tooth colour for a more natural finish.
Features and benefits:
Maximum wear resistance and fracture toughness
Minimal leakage at margins when used with Adper Scotchbond Multi-Purpose
Good polishability and handling
Blends with surrounding tooth colour for a more natural finish
Indications:
Direct anterior and posterior restorations class I-V
Indirect inlays, onlays and veneers
Sandwich technique
Instruction for use:
Application in layers of 2.5mm
Light-cure each layer for 40sec.
| | |
| --- | --- |
| Company | 3M |
| Country | USA |
| Application | Direct Restorative |
| Type | Universal |
| Material | Microhybrid |
| Polymerization | Light-Cure |
NO registration required!
If the question you have has not yet been answered here, use the form below to ask something about this addon.