+982175203000
Dentaurum Implant
Company:
Dentaurum
Country:
Germany
Dentaurum Implant Systems Overview
Tiologic

Cylindrical conical

Diameter 3.3 - 3.7 - 4.2 - 4.8 - 5.5

Height 7 - 9 - 11 - 13 - 15

CITO mini

One Piece

Diameter 1.8 - 2.2 - 2.5

Height 11 - 13

   
Tiologic ST
The new system from Dentaurum Implants is characterised by a documented combination of proven features and pioneering innovations.
"An implant system is worthless without safety – safety is worthless without scientific documentation." 
This expresses very concisely what is important for Dentaurum Implants: safety and scientific documentation – two essential features of a modern implant system. The user must be able to rely on a sophisticated, clinically proven implant system that guarantees a reliable, efficient technique. The user must also have the assurance that important aspects relating to safety have been scientifically documented.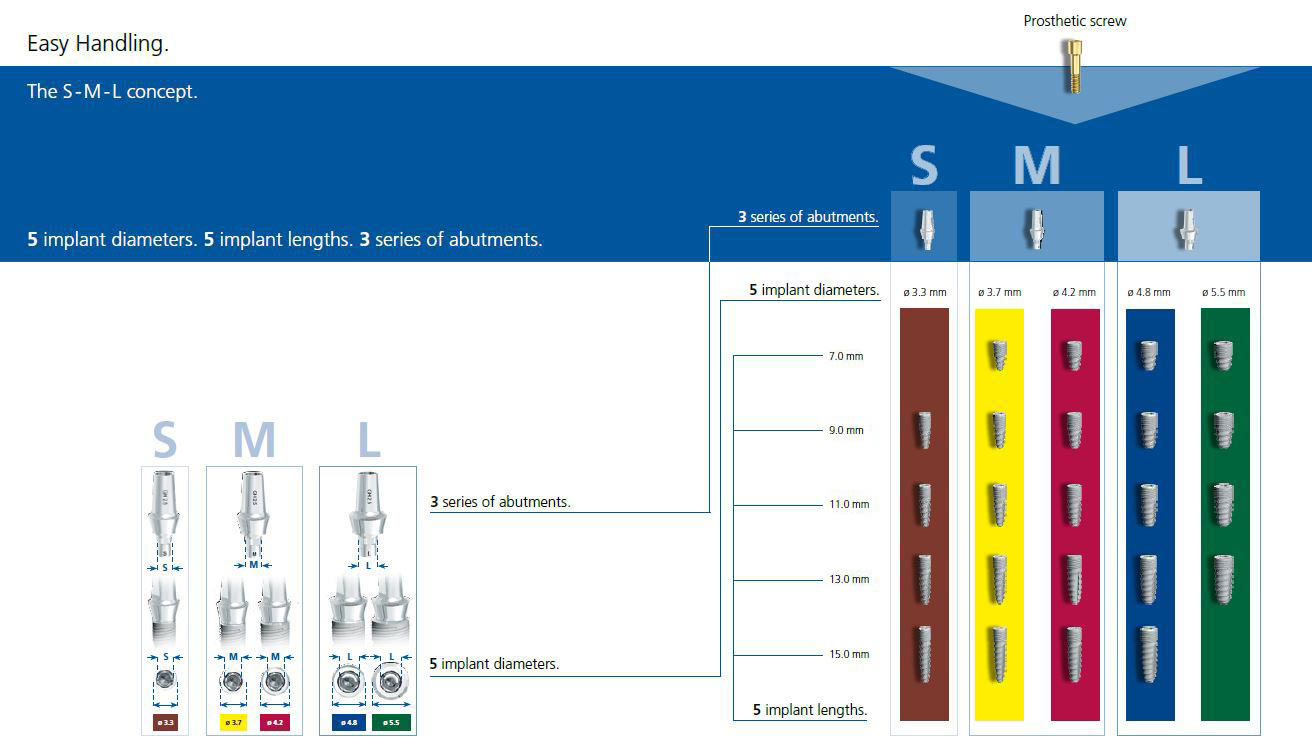 CITO mini
Building on 20 years of experience in oral implantology, Dentaurum Implants has created the CITO mini implant family.
These small diameter implants are designed especially for patients with reduced bone availability. They can now be treated with implant-supported partial and total prostheses and benefit from the advantages. As an immediate implant loading is possible in many cases, patients can enjoy their new quality of life a lot sooner.
Due to the possibility of transgingival insertion, the minimal invasive procedure and the fact that augmentative measures can be avoided in most cases, this treatment causes less patient stress, which will lead to more patients agreeing to it. Another advantage are the considerably lower costs. Clinicians benefit from the well-organized instrument set reduced in number and still variable, which allows an implant insertion in 3 steps.
This efficient procedure is supported by a new packaging concept, that enables even more efficiency. With CITO mini, clinicians can decide freely which prosthetic steps should be carried out chairside and which in the laboratory.

Sources:
Botzenhart U, Kunert-Keil C, Heinemann F, Gredes T, Seiler J, Berniczei-Roykó Á, Gedrange T. Osseointegration of short titan implants: A pilot study in pigs. Ann Anat. 2015 May;199:16-22. doi: 10.1016/j.aanat.2014.02.011. Epub 2014 Mar 27
   
Rahimi A, Bourauel C, Jager A, Gedrange T, Heinemann F. Load transfer by fine threading the implant neck--a FEM study. J Physiol Pharmacol. 2009 Dec;60 Suppl 8:107-12
   
Heinemann F, Mundt T, Biffar R, Gedrange T, Goetz W. A 3-year clinical and radiographic study of implants placed simultaneously with maxillary sinus floor augmentations using a new nanocrystalline hydroxyapatite. J Physiol Pharmacol. 2009 Dec;60 Suppl 8:91-7
   
Blaszczyszyn A, Heinemann F, Gedrange T, Kawala B, Gerber H, Dominiak M. Immediate loading of an implant with fine threaded neck-bone resorption and clinical outcome of single tooth restorations in the maxilla. Biomed Tech (Berl). 2012 Jan 9;57(1):3-9. doi: 10.1515/bmt-2011-0037
Product Details

Data sheet

Company

Dentaurum

Country

Germany

International Experience

1977

Iran Experience

2002

بیشتر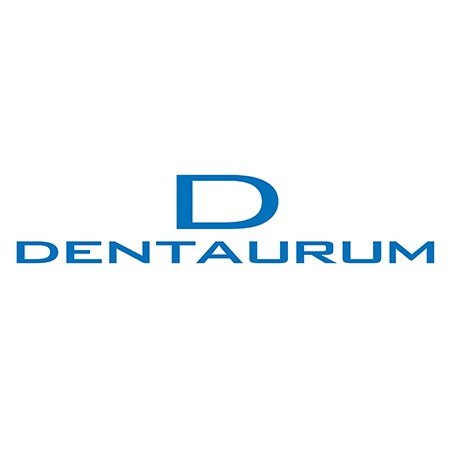 Data sheet
Company

Dentaurum

Country

Germany

International Experience

1977

Iran Experience

2002

Titanium Grade

Abt - Fix S/M 5 | Fix L 4

Surface Treatment

CBS

Angled Abutments

Yes

UCLA Abutment

Yes

Fixture Length

7mm to 15mm

Connection

PentaStop

Stopper Drill

No

Box Content

Fixture + Cover screw + Mount

Cemented Abutment

Yes

Ball Abutment

Yes

Locator

Yes

Max Torque For Cover Screw

Max. 15Ncm

Max Torque For Abutment

Max. 35Ncm

Failure Acceptance

Life time warranty (in Iran 1% during a year)

Fixture Shape

Cylindrical conical

Multiunit Abutment

Yes

Diameter Fixture

1.8mm to 5.5mm

Certificate

CE | ISO | FDA
Reviews
No customer reviews for the moment.