+982175203000
MegaGen Implant
Company:
Megagen
Country:
South Korea
Available models in Iran
Megagen - AnyRidge

Diameter 3.5 - 4 - 4.5 - 5 - 5.5 - 6 - 6.5 - 7 - 7.5 - 8

Height 7 - 8.5 - 10 - 11.5 - 13 - 15

Megagen - AnyOne

Diameter 3.5 - 4 - 4.5 - 5 - 6 - 7

Height 7 - 8.5 - 10 - 11.5 - 13 - 15

Megagen - Mini

Diameter 3 - 3.25

Height 8.5 - 10 - 11.5 - 13 - 15

For more information Click on the above pictures.
With its patented innovative knife thread design, the AnyRidge Implant System delivers superior surgical performance, more primary stability, the ability to load immediately and better aesthetic outcomes, even in the most challenging applications.
The unique design which features 3 core diameters with 10 thread diameters, allows you to match the implant to the patient's bone density, cut through the bone smoothly and condense it simultaneously. AnyRidge delivers progressive bone condensing, ridge expansion, maximized compressive force resistance and minimal shear force production. Each implant features XPEED nano bone matrix surface treatment for faster and stronger integration.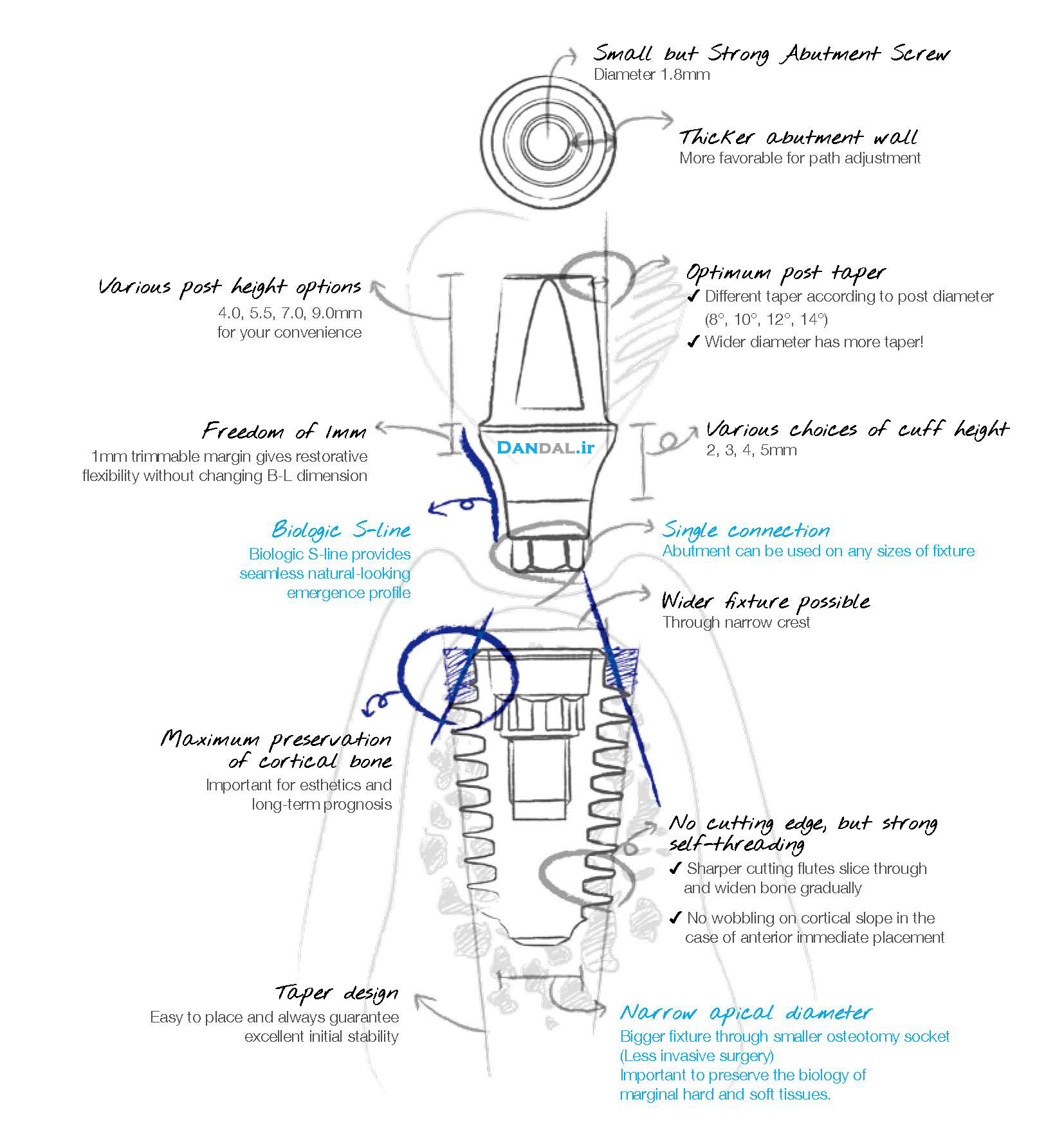 Most importantly, AnyRidge provides a better implant experience and outcomes for the clinician and the patient, and does so at a surprisingly low cost.
MegaGen has developed surface treatment based on SLA technique with nano layer of Ca2+ incorporated. Ion creates a CaTiO3 nanostructure on the surface, and activates osteoblasts in the live bone. The name of this unique specialized surface treatment is XPEED.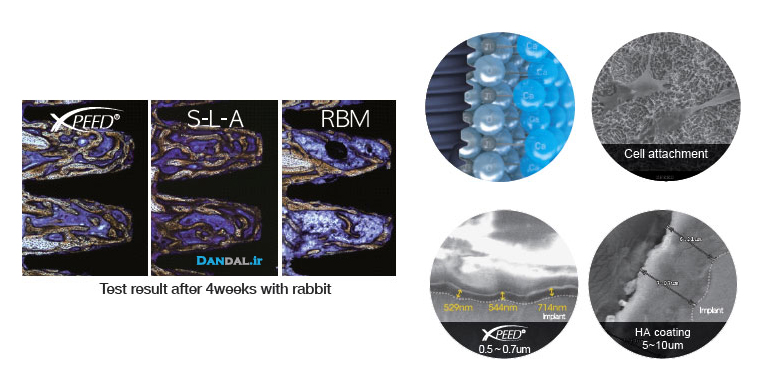 Bigger BIC resulting bigger removal torque after osseointegration XPEED demonstrates bigger BIC and requires bigger removal torque than the RBM or conventional SLA surface treatments.
The AnyOne Dental Implant System features an innovative design that provides for simplified surgical procedures and ease of placement for the dentist, and shorter recovery time for patients.

AnyOne Implants also offer the benefits of stress reduction on crestal bone, high compression strength, predictable initial stability, and excellent tissue response – all at a more affordable price point. And, each implant features Xpeed calcium titanate nano-structure technology which completely eliminates acid residue.

Advanced fixture design allows easier drilling in any bone density while ensuring initial stability.
AnyOne's cement-retained abutments have a sloped shoulder margin making them ideal for CAD/CAM zirconia prosthetics.
All abutment cuffs are treated with Zirconia Nitrate (ZrN) coating to ensure excellent aesthetics under the tissue.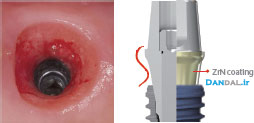 The biological S-LINE provides seamless natural-looking and more functional emergence profile.
    

| | |
| --- | --- |
| | The MiNi Implant is used when a standard implant is too large for the surgical site. Most commonly, the MiNi is placed in the lower anterior or congenitally missing laterals.The MiNi Implant is manufactured with XPeed SLA surface treatment for faster, stronger and safer integration, and is available in 2 diameters and 5 lengths. There is an 11 degree tapered connection between the abutment and the fixture, a 1.7mm hex used to engage the system for non-rotation purposes,and 1.4 diameter abutment screws to secure the abutment to the fixture.MiNi Implants are designed to be placed sub-crestal for optimal esthetic results. |
MiNi was designed for convenience with better reliability. When compared with company A, MiNi Ø3.0 has similar compressive strength, but Ø3.25 showed much higher strength value on the thin wall area of the fixture.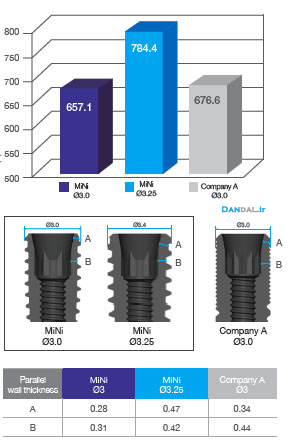 Product Details

Data sheet

Company

MegaGen

Country

South Korea

International Experience

2002

Iran Experience

Unknown

بیشتر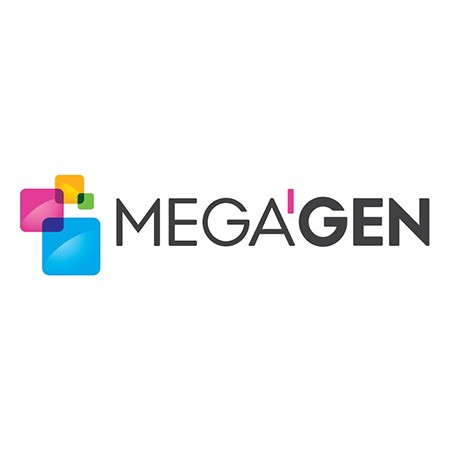 Data sheet
Company

MegaGen

Country

South Korea

International Experience

2002

Iran Experience

Unknown

Titanium Grade

Unknown

Surface Treatment

XPEED

Angled Abutments

Yes

UCLA Abutment

Yes

Fixture Length

7mm to 15mm

Connection

Hex

Stopper Drill

Seprated

Box Content

Fixture + Cover Screw

Cemented Abutment

Yes

Ball Abutment

Yes

Locator

Yes

Max Torque For Cover Screw

5-10Ncm

Max Torque For Abutment

15Ncm

Failure Acceptance

Unknown

Fixture Shape

Tapered | Cylindrical

Multiunit Abutment

Yes

Diameter Fixture

3mm to 8mm

Certificate

Unknown