LaboMed - Prima DNT MicroScope - Dandal
LaboMed - Prima DNT Dental MicroScope
Out-of-Stock
A New Standard in Dental Microscopy 
The Prima DNT dental microscope reflects a performance-driven and modular design for the evolving needs of today's dental professional. With an intelligent LED illumination system, crisp optics, and fluid articulation, the Prima DNT is a technology leader among dental operating microscopes. 
+ Prima DNT Advantages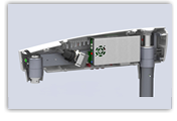 A super bright LED delivers over 100,000 Lux with a natural daylight color temperature.  A run time of up to 60,000 hours eliminates the need for frequent bulb changes. Built-in electronics make for the most compact arm system around.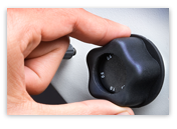 An Apochromatic optical system produces superior resolution and artifact-free images for excellent clarity during dental surgeries. Proprietary MaxLite coatings promise reflection-free, durable optics.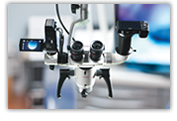 The ProLine features a host of digital SLR, video camera, and CCD adapters in addition to the iVu S5 in-line digital solution -- all helping to simplify documentation and communicating treatment plans to patients.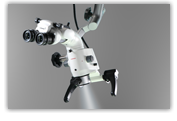 A Rotoplate and Extender Kit make viewing hard-to-see regions of the mouth more comfortable and ergonomic.
Leave a comment about this product