+982175203000
Vatech - EzSensor HD Digital X-Ray Sensor
EzSensor
1. Ultra-Slim for Easy Positioning
Slim, CMOS ensures that patients are as comfortable as possible.
VATECH R&D Center found out the thickness that minimizes pain from the test, and lead the technology maintaining the thickness while using CMOS chip.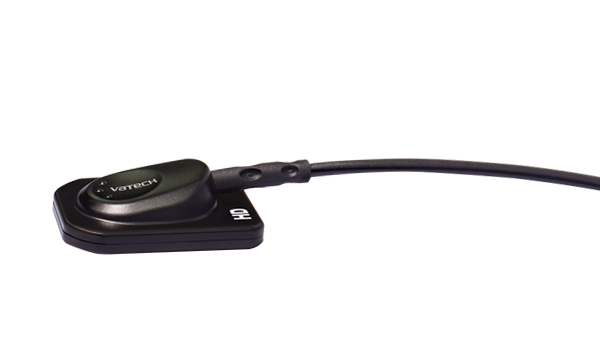 2.  Patient Oriented Design
Rounded corner design allows maximum comfortable placement against soft tissue.
Patients feel pain because delicate oral mucosa gets pressure from a hard sensor corner. Rounded corner can reduce that pain. But it has a possibility of reducing active image area. This is the technology that sustains the perfect balance between them.
Ergonomically designed sensors in 3 different sizes meet the needs of various cases. The rounded & cut edges provide best possible comfort for the patients. The Vatech's unique size 1.5 sensor fits almost all patients.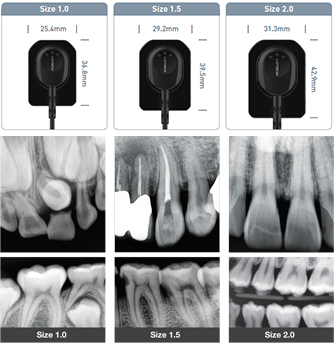 3. Trustworthy Image
EzSensor Classic provides the image for accurate diagnosis and trearment planning.
EzSensor Classic covers a wide range of exposure setting, capturing a consistent and diagnosable image. With our high sensitivity sensor, you can capture a diagnosable images under any conditions, even when using old X-Ray sources. Patients can get advantage of the lower radiation.
Thanks to the high contrast, it could be possible to look inside different density (opacity) in detail. Moreover you can distinguish interproximal carries from the image easily.
4. Durability 
Unique design makes itself extremely durable. The exterior is made of rugged aluminum and the interior is designed to absorb the external shock.
Furthermore, a reinforced, flexible cable attachment protects the sensor from excessive bending.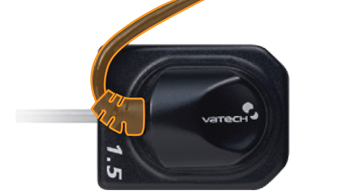 Product Details

Data sheet

Company

Vatech

Country

South Korea

Type of Technology

CMOS

Resolution

HD: 33.78lp/mm | Classic: 17lp/mm

بیشتر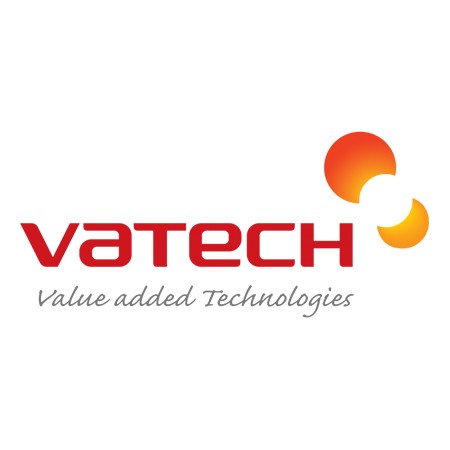 Data sheet
Company

Vatech

Country

South Korea

Type of Technology

CMOS

Resolution

HD: 33.78lp/mm | Classic: 17lp/mm

Sensor Dimensions

Size 1: 25.4x36.8mm | Size 1.5: 29.2x39.5mm | Size 2: 31.3x42.9mm

Dimension of actoive area

Size 1: 20x30mm | Size 1.5: 24x33mm | Size 2: 26x36mm

Sensor Thickness

4.8mm

Sensor Cable

2.7m
Customers who bought this product also bought: