Trident - I-View Digital Dental X-Ray Sensor - Dandal Size - Instrument H Size 1
Trident - I-View Digital X-Ray Sensor
I-VIEW
CMOS intraoral sensor
Switch to digital with I-View
Why CMOS? 
Thanks to CMOS technology (complementary metal-oxide-semiconductor) it is possible to integrate a range of functions into a sensor chip, such as luminosity control, a contrast corrector or an analogue-digital converter.
High-definition digital images
I-VIEW intraoral sensor captures perfect, top-quality images with excellent resolution (20 lp/mm).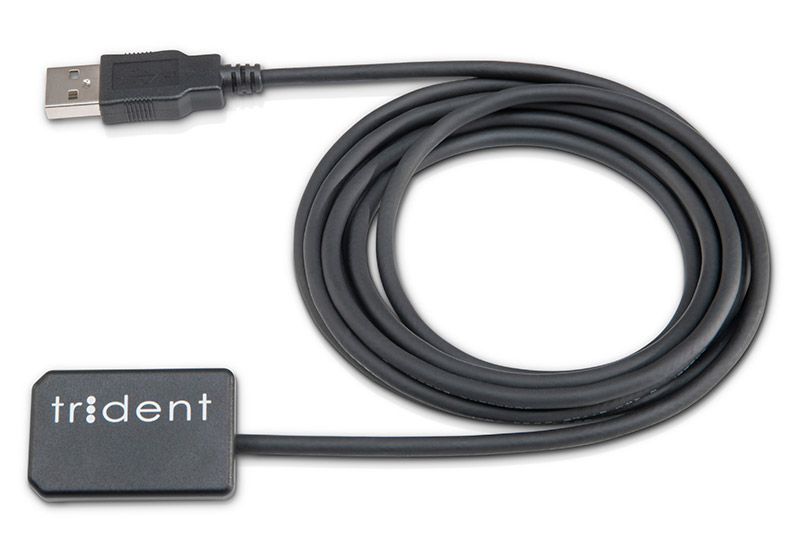 Deep View is the software developed for Trident to manage images in your PC. Deep View is a multiuser, dynamic and  intuitive software, very easy to use.
1000 x 1500 pixel (20 x 30 mm) size 1
1250 x 1650 pixel (25 x 33 mm) size 2
I-VIEW intraoral sensor is available in two sizes:
Size 1, ideal for standard examinations, with a sensitive (active) area of 30 x 20 mm
Size 2, with a sensitive area of 33 x 25 mm
I-VIEW  captures images both horizontally and vertically, even in the most critical areas deep within the oral cavity.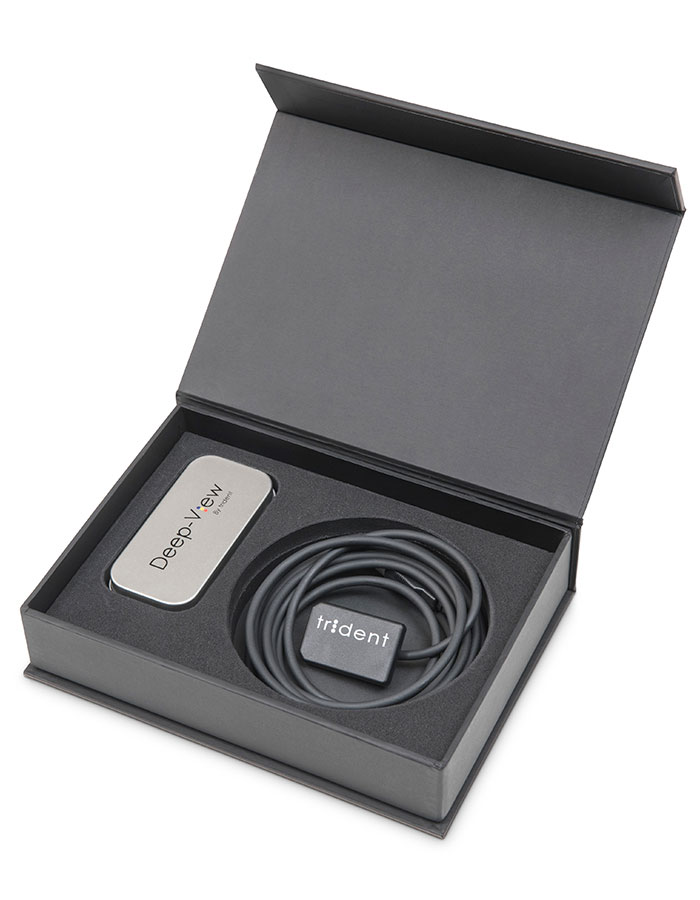 Direct USB – computer connection
I-VIEW intraoral sensor is directly connected to your PC with a 2-metre USB cable (connector  compatible with a standard 2.0 USB port)
The sensor is used as a temporary device and is not connected to the mains power supply; power is provided  through the computer.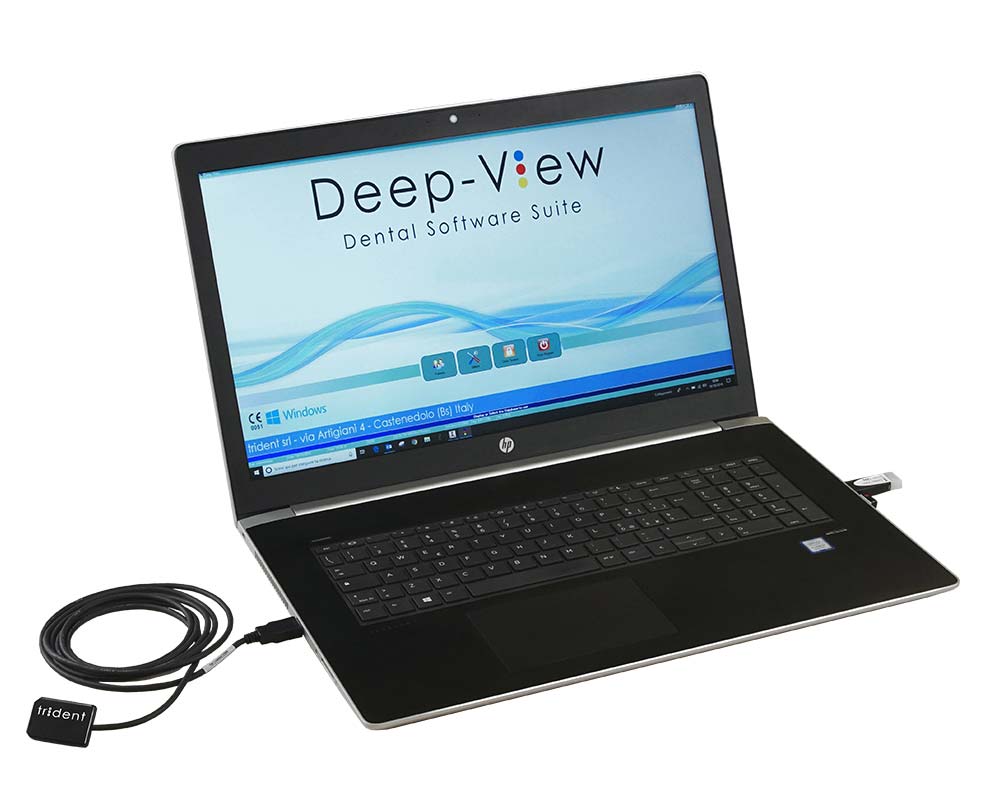 Easy to use
The sensor was designed for capturing images generated by an intraoral X-ray unit. The high sensitivity of the I-VIEW intraoral sensor significantly reduces radiation exposure time so it can be used on patients of all ages.
I-VIEW intraoral sensor can be used for treatments in several dental fields: Endodontics, Periodontology, repairing dental enamel (caries) and Implantology.
Functional, lasting design
I-View was ergonomically designed for an easy positioning into the oral cavity. The rounded edges make it more comfortable for patients, and the case material protects the sensor from unexpected rough handling, increasing its useful life. Disinfection is quick and safe.
Waterproof
Replaceable cable
Rounded edges
Smooth, even surface
Leave a comment about this product