Biotronik - Orsiro Drug Eluting Stent
Biotronik - Orsiro Drug Eluting Stent
Out-of-Stock
Features:
Drug Eluting Stent
German made
Limus Drug
Bioabsorbable Polymer Matrix
cobolt chromium alloy
Biotronik Orsiro Drug Eluting Stent
Orsiro is a one of a kind solution for the treatment of coronary artery stenosis. It has a PROBIO passive coating which encloses the metal stent keeping it from interacting with the encompassing tissue and preventing it from any unnecessary contact. On the other hand, the BIOlute is the active component of the stent. It is made of a combination of bioabsorbable polymer matrix and a Limus drug which makes possible a regulated drug release. Since the BIOlute is bioabsorbable, what remains in a patient is a PROBIO-coated stent.

Orsiro is considered a sixth generation coronary bare metal stent as it uses PRO-Kinetic Energy as its platfrom. It is strong and radiopaque as it is made of a cobolt chromium alloy, allowing thinner struts. Struts as thin as 60 µm makes the stent extra flexible in even the hardest to penetrate.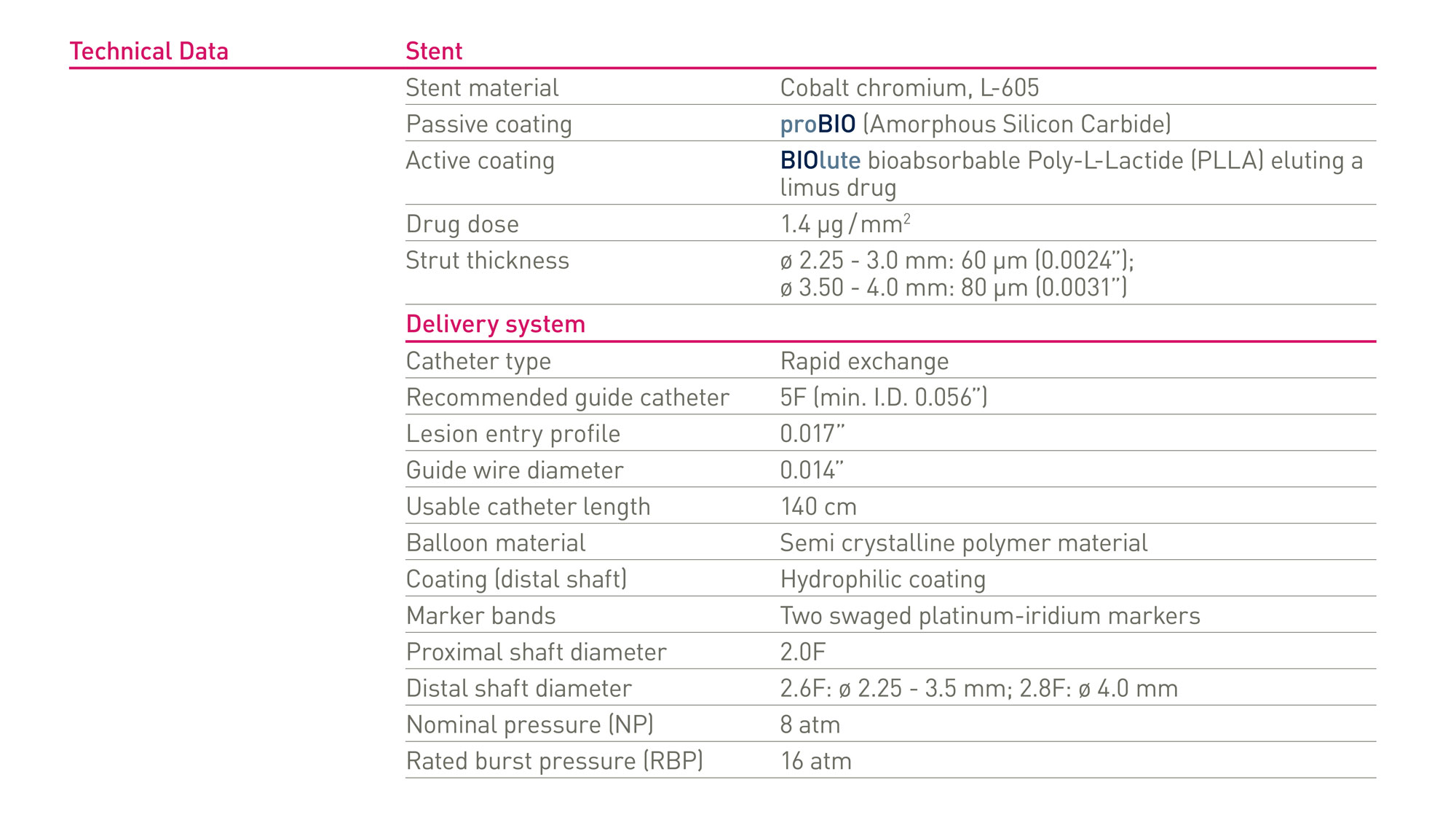 Orsiro has demonstrated consistently low target lesion failure (TLF) in all-comers trials compared to major modern drug-eluding stents (DES).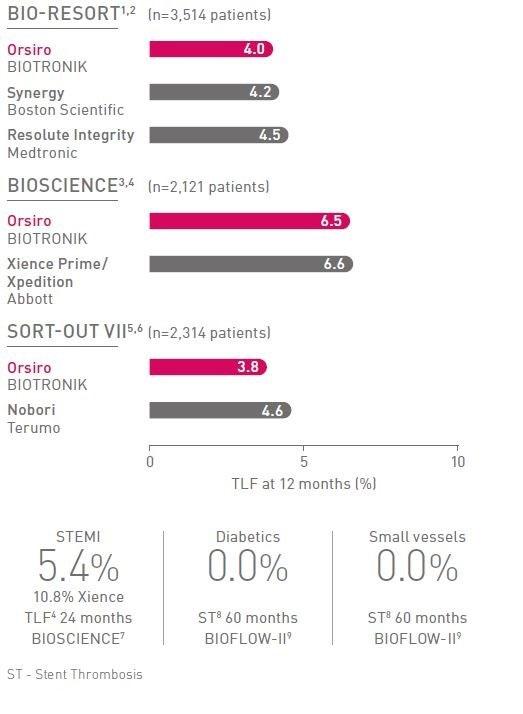 In a post-hoc analysis of pooled patient-level data from three RCTs, Orsiro achieved a 96.9% probability of superiority on TLF rate versus Xience.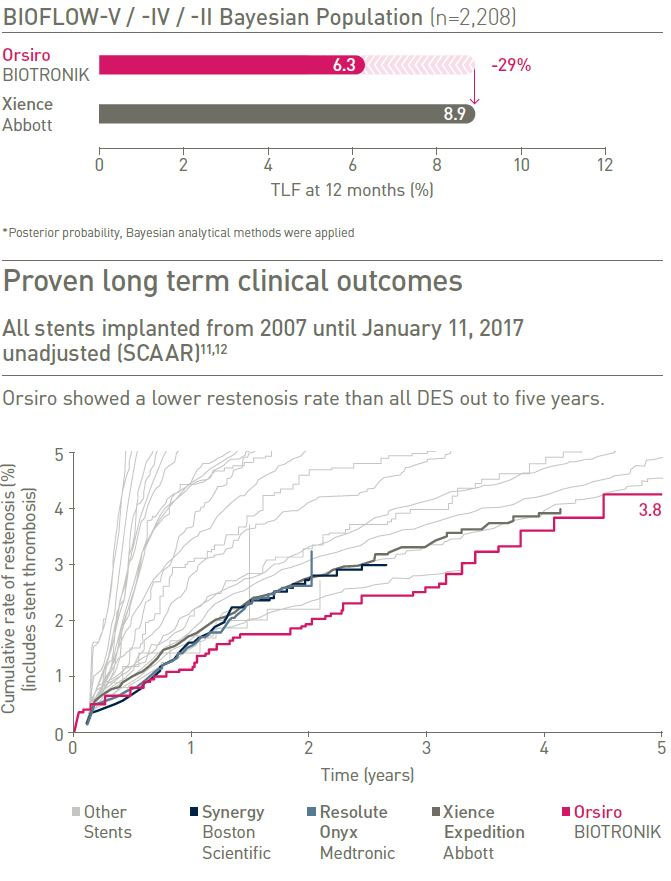 Highly deliverable
Designed for challenging cases, the Orsiro stent system provides better push and easier cross with a lower crossing profile.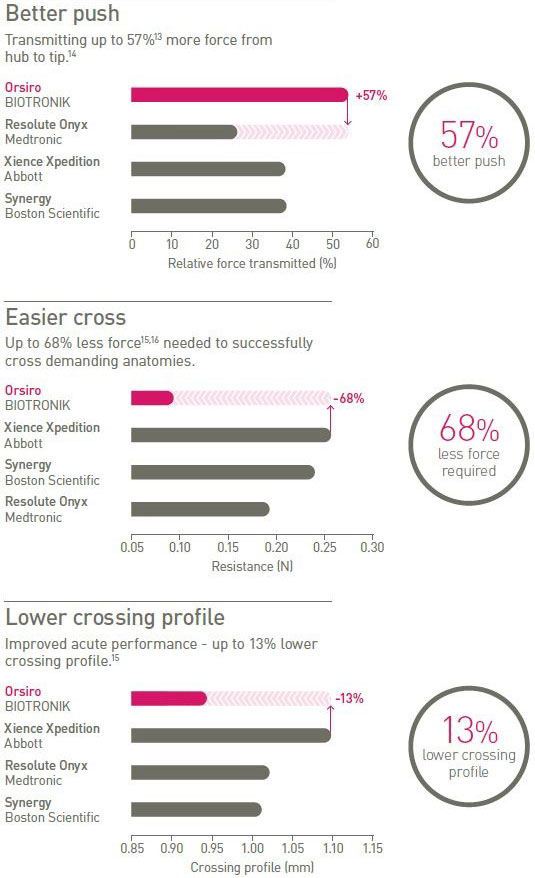 Ultrathin 60 µm struts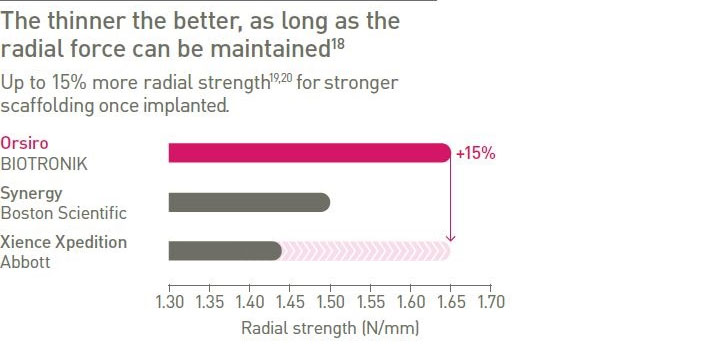 Leave a comment about this product