Fukuda M-E Kogyo CO - Cardisuny C110 Electrocardiograph
Fukuda M-E Kogyo - Cardisuny C110 Electrocardiograph
Out-of-Stock
Cardisuny C110 Electrocardiograph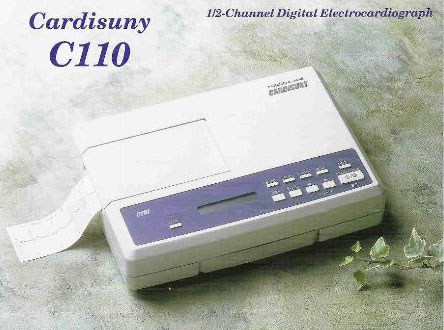 Auto recording
Record 12 leads automatically with one touch.
Manual recording
You can record while freely switching the guidance, sensitivity, and time according to the application.
LCD information
  The LCD panel also displays the lead name, heart rate, and error message.
Built-in battery
Since it can be used for about 60 minutes with a DC power supply, it enables quick response in the case of a home visit or emergency.
Specifications
Power supply: AC100V 50 / 60Hz
Power consumption: 25VA
External dimensions: 280 (W) x202 (D) x67 (H) mm
Weight: 2.0kg
Leave a comment about this product
Related articles on blog
No related article on blog