Woodpecker - Endo Radar Endo Motor - Dandal
Woodpecker - Endo Radar Endo Motor
Out-of-Stock

Endo Radar
The Woodpecker Endo Radar is a 3-function endodontic device:
An Endo Motor
An Apex Locator
Endo Motor with integrated Apex Locator
The Endo Radar, in Clinical White or Black, combines a number of special features:
Wireless Endo motor with wireless charging of the lithium battery
On/ Off button for easy single-handed operation
Programmable settings for all the popular file systems
Reciprocating mode with programmable accurate angle control.
Precise & sensitive feedback technology, to control the motor output torque, in order to protect the root canal file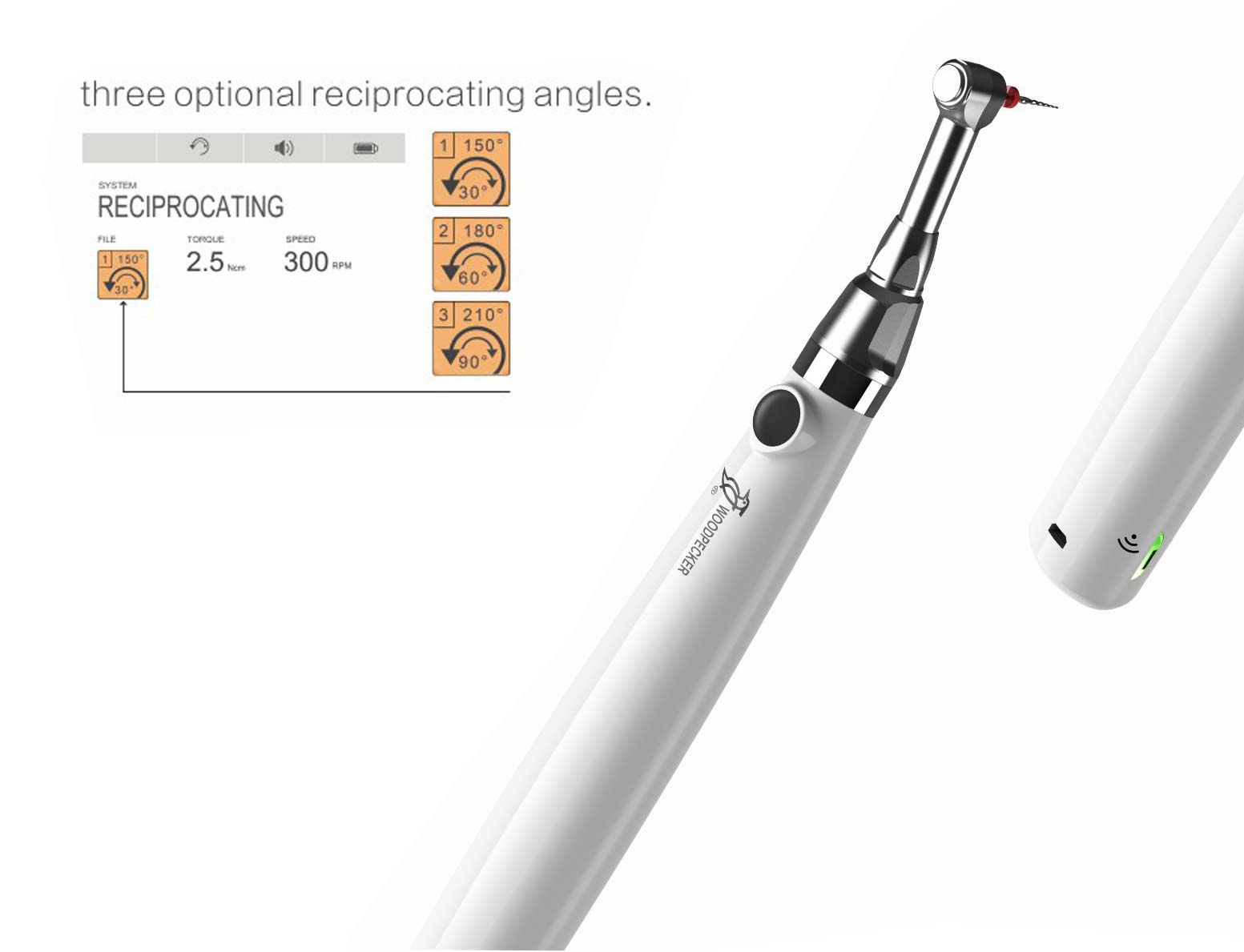 The Endoradar is an endomotor which has a built-in apex locator. The endomotor and apex locator can function together and also they can function independently. It save space as well as time while performing root canal therapy. EndoRadar has a cordless endodontic handpiece and USB cable. The handpiece has a wireless charging mode that does not require the adapter.
Specifications:
Full Touching Button
Compatible reciprocating function
Mini 1:1 Contra-angle handpiece
Torque ranges 0.6-4.0 Ncm
Rev ranges 200-650 Rpm
8 sets of memory programs
Endomotor with apex locator
Leave a comment about this product