Woodpecker - Endo Radar Plus Endo Motor - Dandal
Woodpecker - Endo Radar Plus Endo Motor
Out-of-Stock

Endo Radar Plus
Woodpecker Endo engine plus with built-in Apex Locator
New engine with more torque (0.4 - 5.0 NCM) and higher speed (100-1200 RPM) to achieve an optimal result of your root canal treatment.
Wireless communication: The wireless handpiece is powered by the base station
Wireless charging via the base station
Compatible with rotary and reciprocating file systems: more than 30 systems are pre-programmed. A.o. pre-programmed for Protaper, Wave One Gold and Reciproc. In addition, it is possible to program eleven other file systems
Integrated length determination with automatic reversal, automatic deceleration and automatic stopping.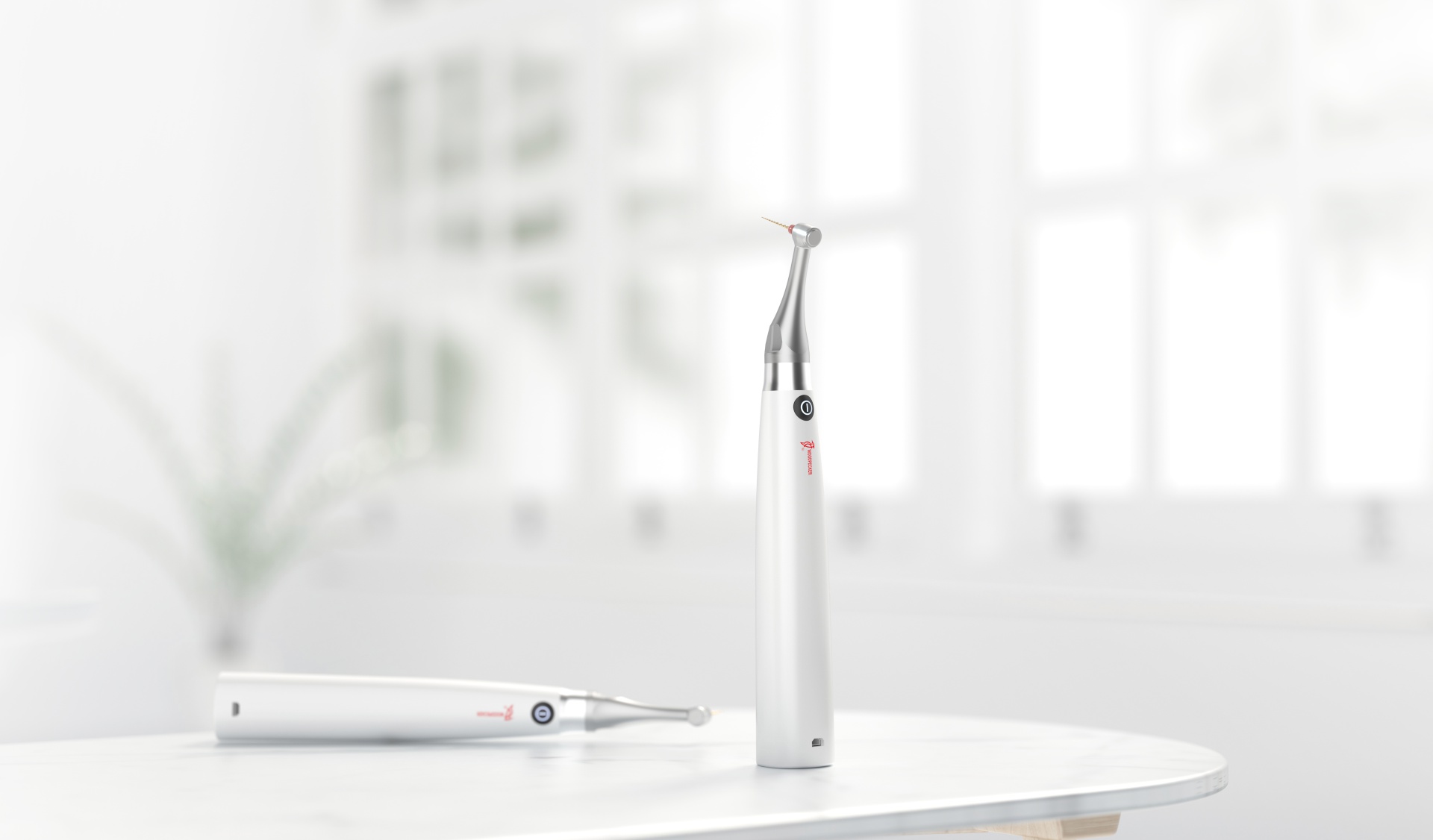 Three in one:
Single mode (motor only)
Single mode apex locator
Dual mode (motor and Apex Locator)
Technical features:
Touchscreen
Mini 1: 1 corner piece (RA)
Torque range: 0.4 - 5.0 NCM
Rev range: 100 - 1200 RPM
Contents: Base station, handpiece, USB cable, power adapter, Y cable, file holder, lip clip, test probe and manual
Leave a comment about this product