+982175203000
VDW - Silver Reciproc Endomotor
تومان18,715,596
Out-of-Stock
VDW.SILVER RECIPROC endo motors are designed to enable the use of both reciprocating and continuous rotary nickel-titanium systems. They are conceived for convenience with their intuitive menu navigation and clear display.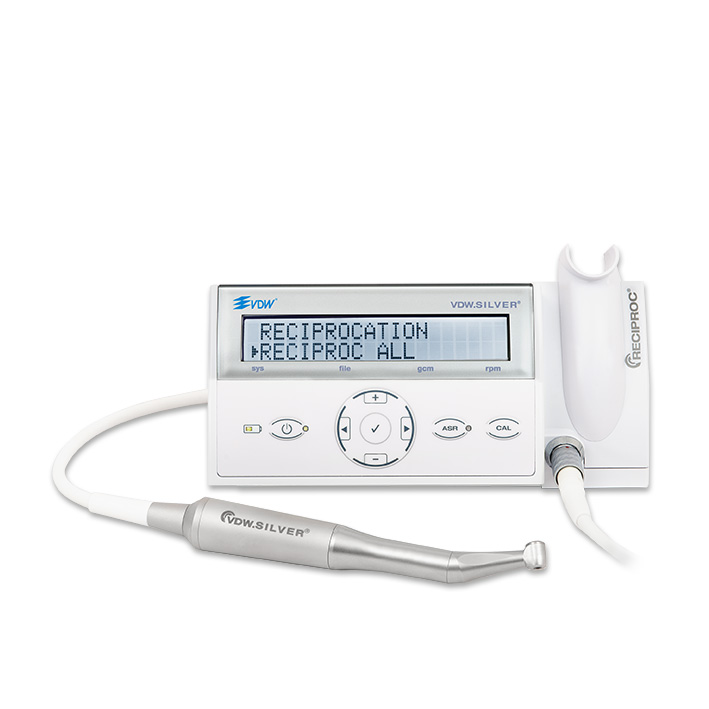 Typical RECIPRO from VDW
The RECIPROC instrument is driven in reciprocation: first in a cutting direction (counter-clockwise) and then reverses to release the instrument. The angle in the cutting direction is greater than the angle in the reverse direction, so that the instrument continuously progresses towards the apex and at the same time, relieves stress on the instrument.
The fundamental difference is the optimal interplay of RECIPROC instruments and RECIPROC motors – specifically designed by VDW and not interchangeable: The angles of the RECIPROC motor are precisely tuned
to the RECIPROC instrument.
Minimised risk of instrument fracture
The precise angles of reciprocation in the RECIPROC motors enable a safer and more efficient preparation with RECIPROC instruments – reducing the risk of fractures to a minimum.
Advanced RECIPROC motor. Ideal for reciprocating and classical preparation technique
Reciprocating file systems: One specific pre-setting only for efficient preparation with RECIPROC/Pre-programmed setting for the reciprocating system WaveOne
Continuous rotary systems: Pre-programmed settings for Mtwo, FlexMaster, ProTaper Universal, K3 and Gates Glidden; torque and speed values individually adaptable / Additional Doctor´s Choice Programme where up to 15 torque and speed settings can be saved for a personal sequence
Specific RECIPROC REVERSE function allows an even more comfortable preparation with RECIPROC
Precise angles of reciprocation specific to the design of the RECIPROC instrument
Automatic torque control with Auto-Stop-Reverse in rotary mode
Easy to operate
Battery-operated motor; constant operation even during charging
Sirona 6:1 contra-angle with small head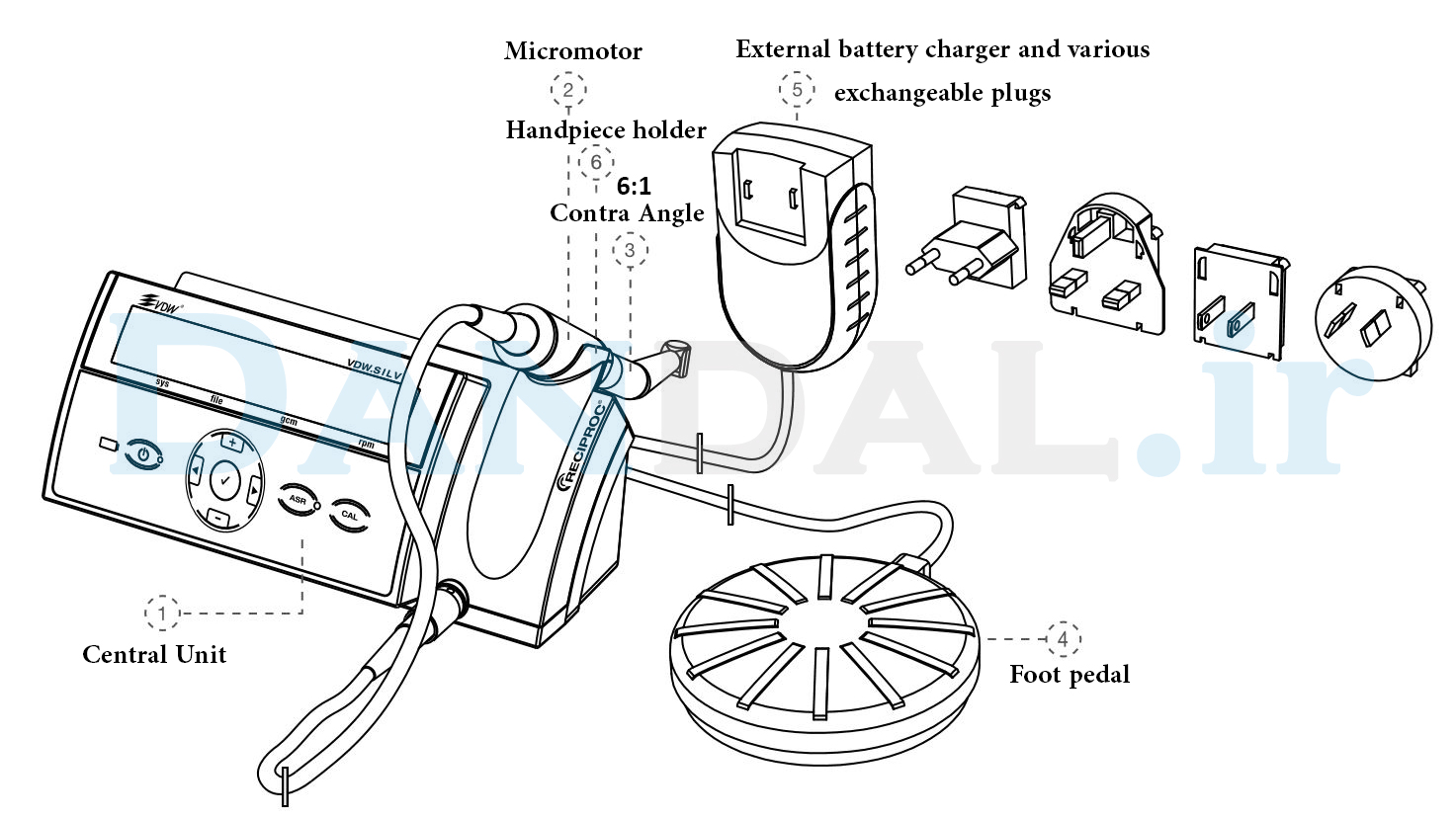 Product Details

Data sheet

Company

VDW

Country

Germany

Built-in Apex Locator

No

Weight

1000gr

بیشتر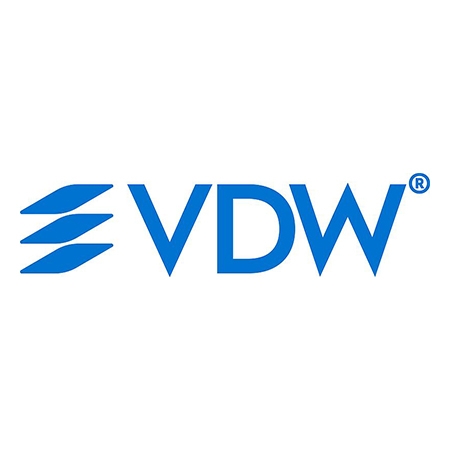 Data sheet
Company

VDW

Country

Germany

Built-in Apex Locator

No

Weight

1000gr

Battery

Battery-powered, 2000 mAh, 6V

Auto Calibration

No

Memory

15

Chuck locking Mechanism

Push-button

Power

100-240V 47-63Hz

Torque

0.2-4.1Ncm

Speed

1500-6000rpm

Type of Technology

Non-Optic

Optic Adjustment

No

Handpiece

6:1 Contra-angle

Function

Reciprocating Function

Auto Saftey Program

Full Automatic