Shofu - EyeSpecial C-II Camera - Dandal
Shofu - EyeSpecial C-II Camera
Show Details
Close Details
EyeSpecial C-II Designed Exclusively for Dentistry
Dental photography can no longer be considered a luxury.
It has become an essential tool for dental documentation, communication with the patient or dental laboratory, and self-assessment and can be used as a diagnostic instrument that should be part of standard procedure in the dental practice. However, taking a photograph outside or inside a patient's mouth is not easy. In general, dental photography is considered to be low-light conditions macrophotography. Usually, it requires a top-shelf digital SLR camera and special accessories, as well as the requisite experience or training to use these.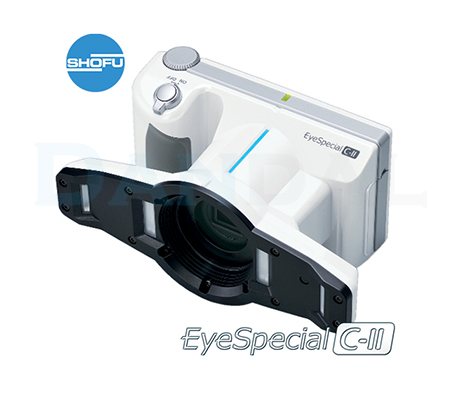 Dental digital camera EyeSpecial C-II, which has been designed from the ground exclusively for dentistry, represents a new approach to dental photography. Capturing the full dental arches or a single tooth is now easier than ever before. No advanced settings are needed to obtain perfect images. This can be achieved by an assistant or a dentist and does not require any specialist or expensive training. The quality of the images, exceptional depth of field and predictable results every time make C-II the first choice for all practitioners who want to complete their treatment plan or laboratory prescription with perfect intra- and extra-oral images. It also offers new options to make dental photography an even more useful and convenient tool in everyday practice.
The speaker has been using C-II for over eight months and will share his experience with this new smart dental digital camera. The following topics will be discussed:
A quick overview of the different types of digital cameras available for dental photography
What makes EyeSpecial C-II a digital camera specific to dentistry?
The problem of reflections on the teeth caused by the flash unit
The FlashMatic light control, a new system for regulating light conditions
Exposure compensation
Guidelines for C-II's preset dental modes
Practical tips on taking photographs with C-II
A new approach to shade matching
Presentation of clinical images
EyeSpecial C-II Designed Exclusively for Dentistry
Smart – Fast autofocusing capabilities – Anti-shake mode built in – User friendly

8 shooting modes – Easier, faster and more reproducible images

Water and chemical resistant – Essential for infection control in the office

Large LCD touchscreen – Built in grid lines for easy line-up and cropping

Exceptional depth of field range

High performance 49mm close-up lens

HIPAA compliant – protects patient privacy and security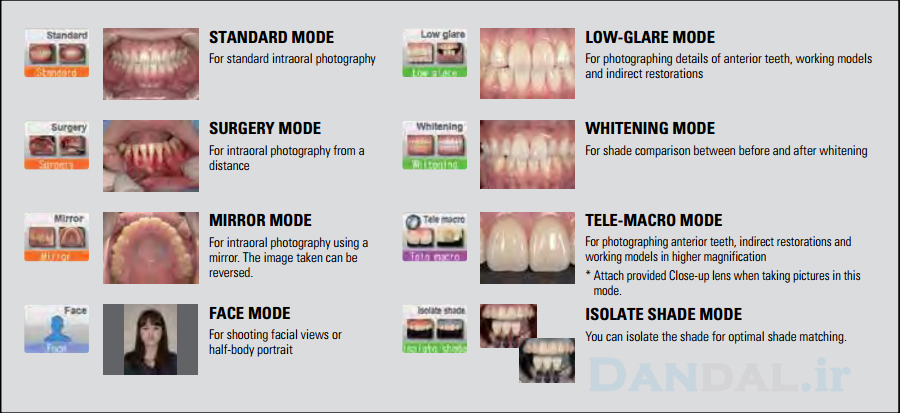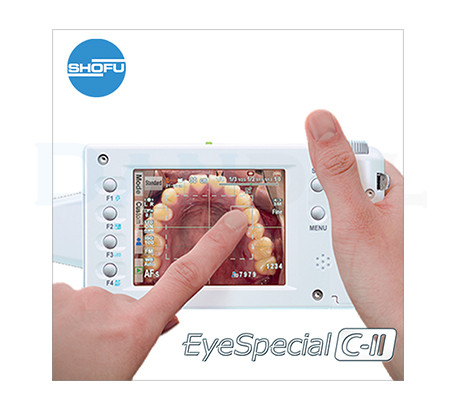 Author: Review department of Dandal.ir
First Release Date: 18/Dec/2014
Show Details
Close Details
Reviews
No customer reviews for the moment.