+982175203000
Cominox - Soniclean6 Ultrasonic Cleaner
Soniclean 6Lit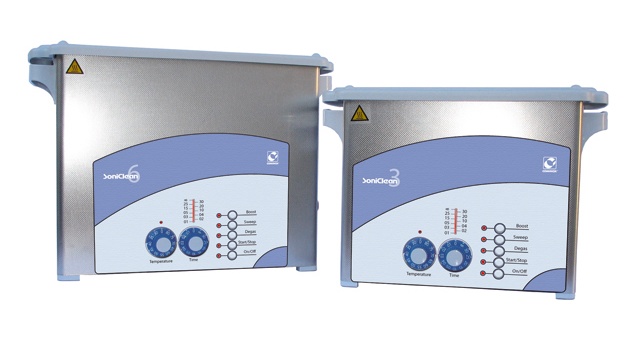 SONICLEAN is an ultrasound bath and is available in two sizes, 3 and 6 liters. Please note that the SWEEPfunction for the perfect ultrasound distribution in the bath can be carried out. The increase the ultrasound power by approx. 25 % (BOOST) and the efficient degassing of the cleaning liquid (DEGAS) allow to set the heater from 0°C to 80° and to set both the continuous cycle and the timer from 0 to 30 minutes. It is durable and reliable in every detail and equipped with direct liquid discharge, SoniClean contains a stainless steel bath, which guarantees an easy and proper cleaning pursuant to the highest hygiene standard.
Dimensions
external 365 x 186 x 264mm
Bath internal 300 x 151 x 150mm
Insert tray, internal 255 x 115 x 75mm
Weight 5.1Kg
Operating voltage 220-240V - 50/60Hz
Tank capacity 5.75lit
Product Details

Data sheet

Company

Cominox

Country

Italy

Capacity

5.75Lit

Frequency

37KHz

بیشتر
Reviews
No customer reviews for the moment.