+982175203000
Cerkamed - Alustat Hemostasis Liquid
Alustat
Liquid for staunching the bleeding
25% aluminium chloride
ALUSTAT is intended to use during dental treatment to decrease the local swelling and to staunch slight gingival bleedings during and after the dental treatment.
It has an astringent effect, it is antiphlogistic and vasoconstrictive.
How to use?
1. Impregnate the cotton wool tampon with Alustat (1)
2. Swollen or injured gingiva rub gently with cotton wool tampon impregnated with ALUSTAT (2)
3. Rinse with clean water (3), repeat action if necessary.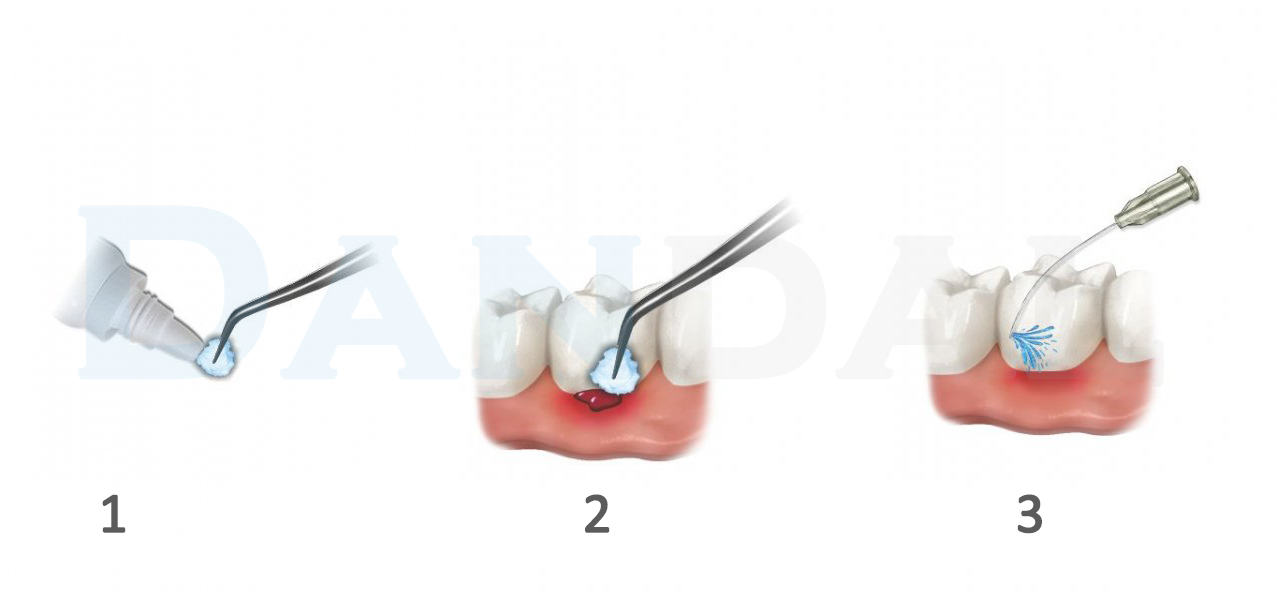 Customers who bought this product also bought: