NSK - Surgic Pro Implant Motor - Dandal
NSK - Surgic Pro Implant Motor
Out-of-Stock
Surgic Pro
Implant Motor System
The NSK Surgic Pro is a compact, stylish and fully integrated system incorporating the unique NSK Advanced Handpiece Calibration (AHC). By individually calibrating each handpiece to the micromotor, AHC absolutely guarantees accurate speed and torque control, consistent with the real time performance exhibited on the LCD. 
The inbuilt availability of a wide range of speed and torque settings allows Clinicians to use Surgic Pro with any implant system brand. Maximum safety through all speed and torque settings is without compromise.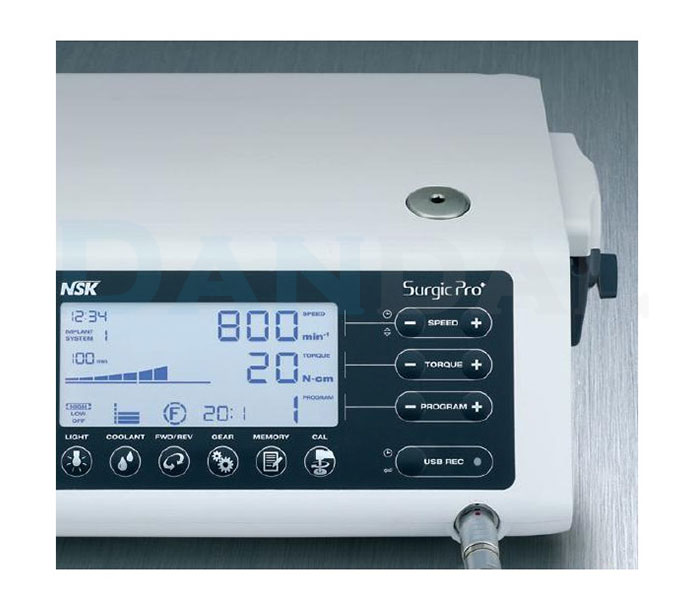 - Large LCD panel with backlight
The highly-visible backlit LCD panel and intuitive operations through icon buttons assists in carrying out safe, and accurate procedures.

- Shorter & Lighter
This new surgical micromotor is 16.2mm shorter and weighs 42g less compared to the conventional optic surgical micromotor.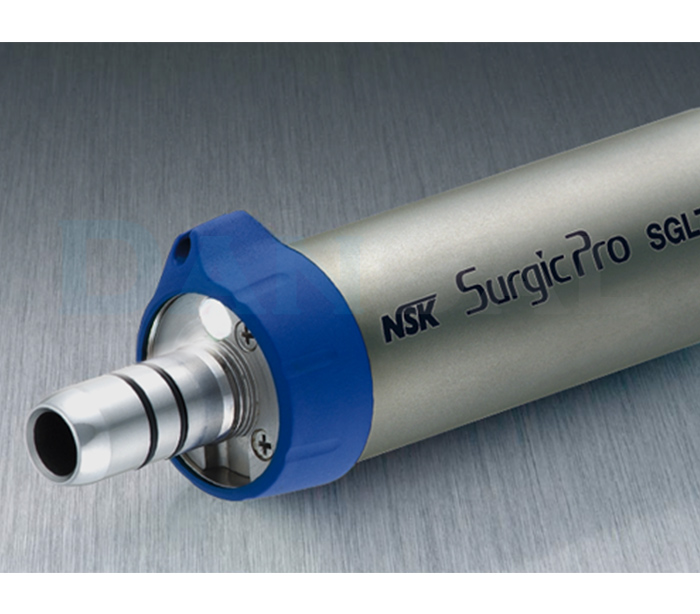 - LED
LED illumination helps the clinicians to focus more easily on the treatment area and contributes to precise surgery
  - Clearer :
LEDs generate natural daylight quality light which gives clearer vision when compared to halogen light.
  - Durable :
LED light sources are longer lasting and more durable than halogen bulbs.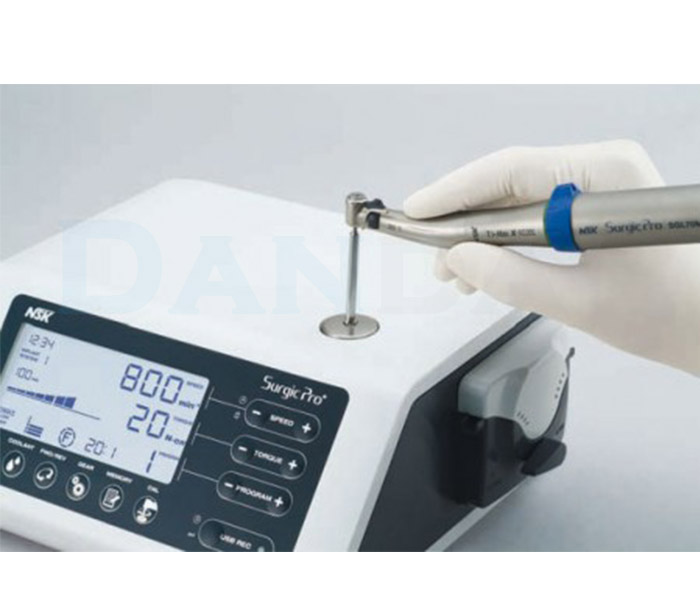 - Advanced Handpiece Calibration
Use NSK Surgic Pro AHC to calibrate micromotor and handpiece to the rotational resistance of each individual handpiece prior to operation. AHC guarantees extremely accurate speed and torque for maximum safety during operation.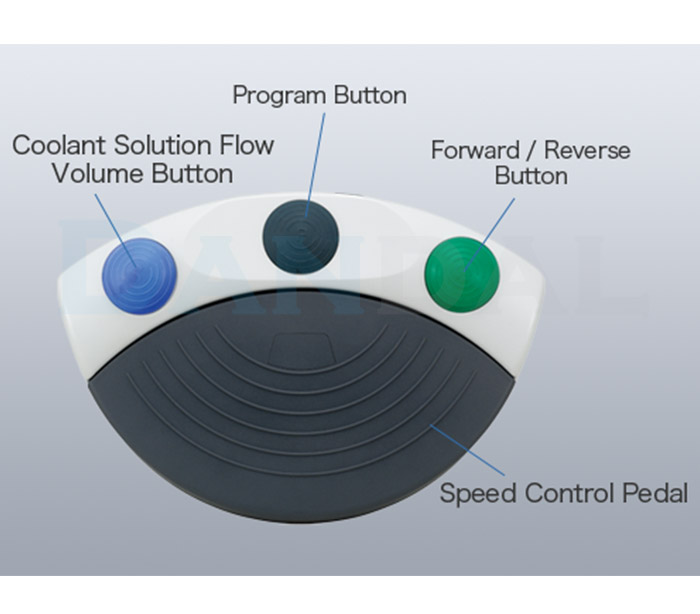 - Foot Control
The Foot Control is user friendly and allows operation of all functions within the preset parameters without touching the control panel to avoid accidental activation of the micromotor outside the preset limits. The Surgic Pro/Surgic Pro+ is certificated according to IPX8.
Contents
Control Unit without data storage facility
SGL70M LED / SG70M Non-Optic Micromotor
FC-78 Foot Control
X-SG20L Optic / SG20 Handpiece (20:1 Reduction)
Irrigation tube (5 pcs.)
Tube holder (7 pcs.)
Leave a comment about this product
Related articles on blog
No related article on blog