+982175203000
Silfradent - EasyBone Quattro Surgical Motor
تومان49,000,000
Out-of-Stock
EasyBone Quattro
for the highest professional standards
The Silfradent EASYBONE Quattro DI 400 without light & DI 500 with light  are the Micromotor for the best surgical performance. Suitable for implants, maxillo-facial surgery and microsurgery procedures
    

Product Specifications:
"Hi torque brushless" Micromotor with 200 to 40.000 rpm speed range: simple and practical functioning at every speed/torque option, and selected program
Micromotor with contra angle anti-rotation device. 
Stainless steel motor case and connection cable can be both subject to several auto-cleavable
33 settable reductions
Peristaltic pump with easy to fit and remove irrigation houzw with adjustable aperture diameter
Direct access programmable functions: speed, torque, pump, reverse, reducer hand-piece (all parameters in sequential mode) Possibility to change the operation parameters and opportunity to memorize them
Pneumatic pedal control suitable for operating theatres and sterile environments
 Multifunctional pedal control (optional) with reverse direction, on-off pump, start, speed adjustment and working parameter settings
4 pre-programmed functions and 10 selectable program settings give a total of 40 operating modes LCD graphic display (Version with 2x16 capitals characters): with blue back-light and white writing
The entire system conforms to EC regulations and is covered by a full guarantee and all risks insurance
Direct control handpiece calibration
Multiplications from 1:1 to X 6
Reductions from 1:1 to 1024
EasyBone Technical Specifications:
DI 400 is motor without light
DI 500 is motor with light
Power Source: 230V- 50/60 Hz
Nominal Power Consumption: 170 VA
Rpm: 200- 40000 max with red 1/1
Product Details

Data sheet

Company

Silfradent

Country

Italy

RPM range

Max. 40000rpm

Torque range

Max. 70Ncm

بیشتر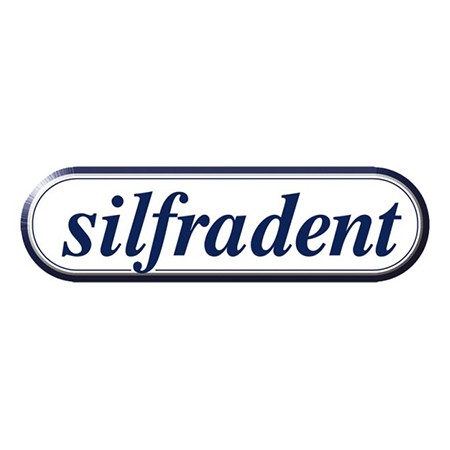 Data sheet
Company

Silfradent

Country

Italy

RPM range

Max. 40000rpm

Torque range

Max. 70Ncm

Weight

-

Height | Width | Depth

-

Foot Control

Corded - Multifunctional

Display Screen

Simple LCD

Memory

4+10

Irrigation

Yes

Application

Implant and Surgery

Type of Technology

Optic - Optional

Optic Adjustment

No

Handpiece

1:1 Contra-angle

Auto Calibration

Unknown

Updatable

No

Motor Type

BLDC
Specific References
ean13

006114

upc

OUT
Reviews
No customer reviews for the moment.