SoproCare Intraoral Camera - Acteon - Dandal
Acteon - SoproCare Intraoral Camera
Out-of-Stock
Current plan: طرح اقساط 50+1
Down payment: تومان38,500,000 (50.00%)
Number of payments: 1
Amount of payment: تومان38,500,000
Overpayment: تومان0
Total: تومان77,000,000
Acteon Group
Acteon Group is a French Medtech Company Specialized in High Technology Dental And Medical Devices. At ACTEON strive every day to create new mini-invasive technologies in surgery, in X-Ray emission, in imaging and make them available to we with an intuitive digital connectivity
Less invasive surgery creates more trust from your patients

Less X-Ray is more safety for everyone in your practice

Less compromise in image quality leads to better information ready to be analyzed by you

Less complexity provides the ability to create fruitful dialogue with your patients
ACTEON employs highly trained technical and sales teams based in 29 different offices around the world and has a distribution network that covers our markets in 94 additional countries.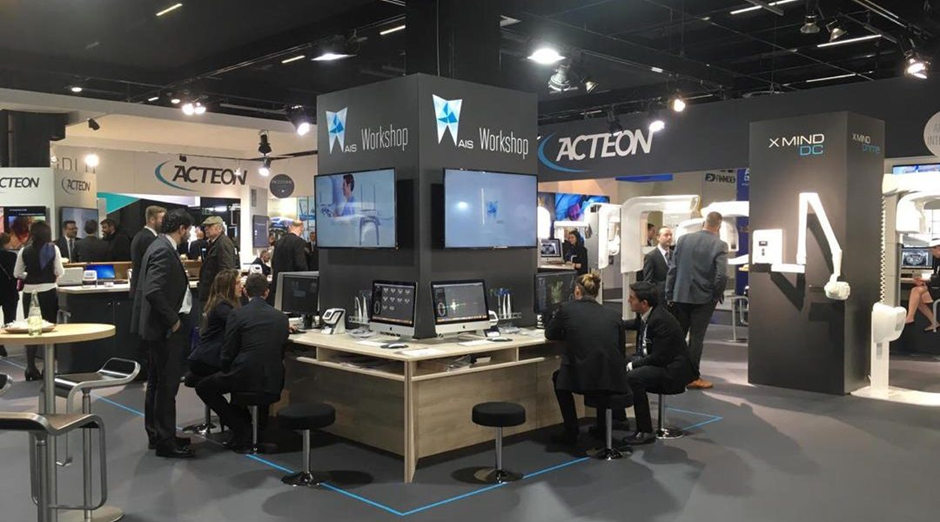 SoproCARE can be used as an intraoral camera providing the dental professional with all of the necessary tools to perform a complete and time efficientoral examination.   SoproCARE is Windows and MAC compatible and functions in nearly all imaging software applications, allowing images to be easily saved in the patient's chart. SoproCARE is compatible with current and previous Sopro docking stations. SoproCARE has won many awards since its introduction including - Pride Institute Best of Class 2014, Dentistry Today Top 100 Products 2014, Dentistry Today Top 50 Products Readers Choice 2014 and DPR Top 100 Products

PERIO MODE
Due to the wavelength emitted by the LED lights of SOPROCARE®, the new plaque is highlighted by its white and grainy characteristicand old plaque is revealed a shade of yellow and orange.
CARIO MODE
Enamo-dentinal caries are clearly revealed by the bright red colour in the CARIO mode. Other surrounding tissue is displayed in black and white, thus focusing on the carious lesions.
DAYLIGHT MODE
A preset focus ring replaces the inconvenience of autofocus and provides sharp images without delay, regardless of the object or the distance.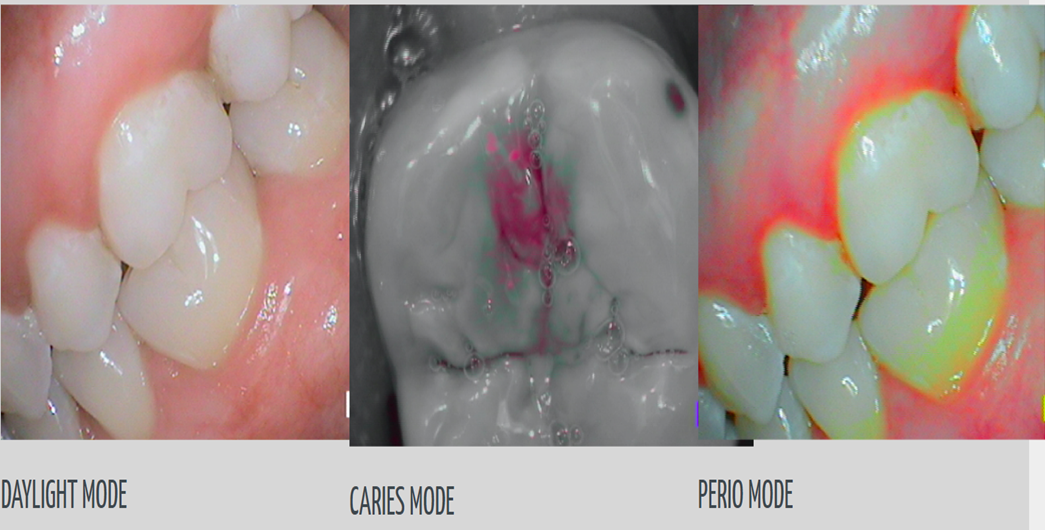 DETAILS
The SoproCare concept was developed to assist the dental professional during prophylaxis and periodontal treatment in the dental office.
The camera utilises unique patented fluorescence technology to illuminate dental tissue to reveal caries in Cario mode, as well as new and old dental plaque in Perio mode.
In addition, SoproCare is the first product on the market to reveal gingival inflammation, in Perio mode too.
In Daylight Mode, SoproCare can also be used as a camera, providing all of the necessary tools to perform a complete and time efficient oral examination.
The dental professional can now achieve complete prophylactic treatment with one device.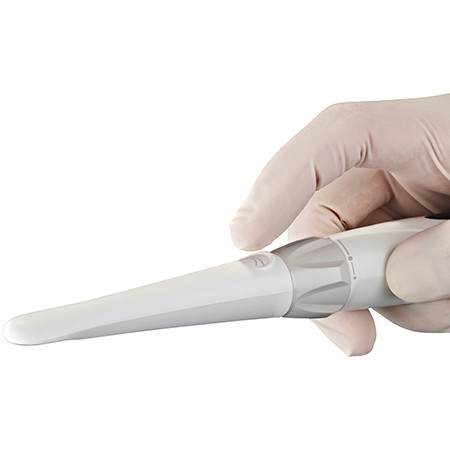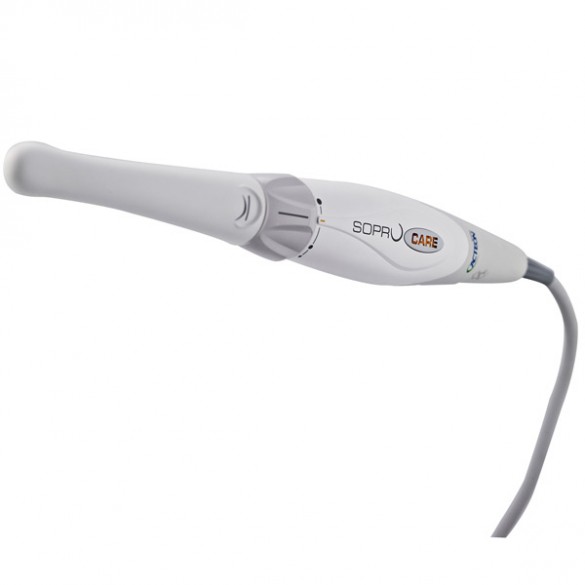 Specifications
High sensitivity 1/4" CCD
Resolution - 752x582) PAL; (768x494) NTSC
Lighting - 7 LED total - White mode - 4 LED / Blue mode - 3 LED
Focal Adjustments - 4 pre-set positions (Extraoral, Intraoral, Tooth, Macro) Capture image with SoproTOUCH or pedal (option)
Angle of view - 70°
Cable Length - 2.5m / 8.2
Weight - 78g / 2.75oz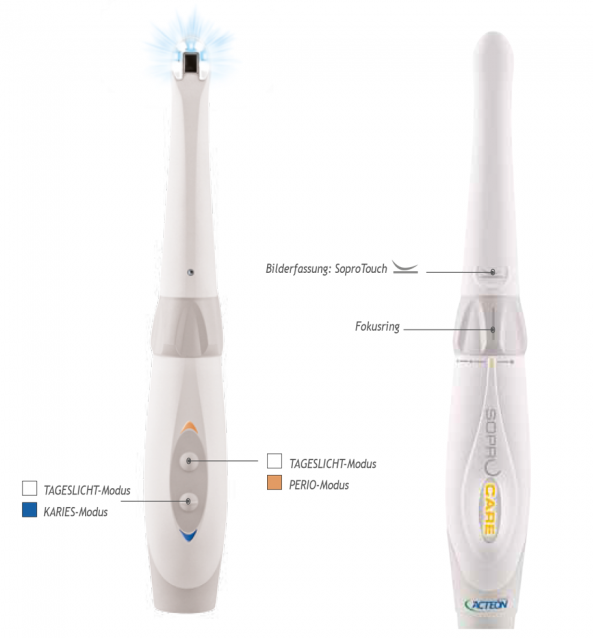 Leave a comment about this product