View larger
Mectron - Starlight Uno LED Curing Light
New
This product is no longer in stock
Warning: Last items in stock!
Availability date:
لطفا در صورت نیاز به اطلاع رسانی جهت موجود شدن این کالا، ابتدا وارد حساب کاربری شوید سپس در همین صفحه گزینه
"اطلاع بده"
را انتخاب نمایید
Buying this product you will collect
0 points
with our loyalty program.
Model: Starlight Uno
A cordless LED curing lamp for flexible use that can be taken from one room to the other. Thanks to its high performance level and the long-lasting lithium-ion battery, it will run for 240 cycles of 10 seconds each in succession. Its output can be checked thanks to the built-in radiometer. starlight uno can be relied on to harden a 2-mm thick layer in only 10 seconds and is extremely light (only 77 g). It provides a choice between two operating modes: "Fast-Curing" and "Slow Rise" (soft start).
starlight lamps are effective on camphoroquinone, used as photoinitiator in 98% of the materials on the market. They emit light on a wave-length comprised between 440nm and 480nm with a peak at 460nm.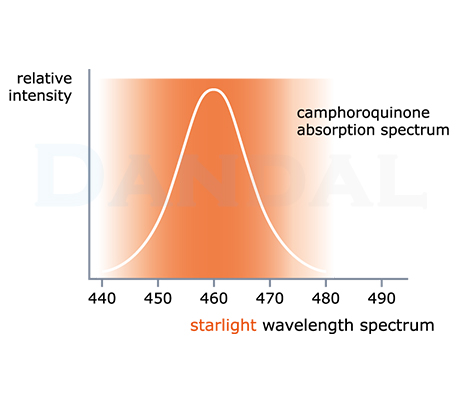 "Fast" mode: 10 seconds at maximum light intensity, with acoustic signal at the beginning and at the end of the cycle
"Slow rise" mode: 20 seconds with a progressive increase of the light intensity reaching the peak within the first 3 seconds, one acoustic signal after 10 seconds and one at the end of the cycle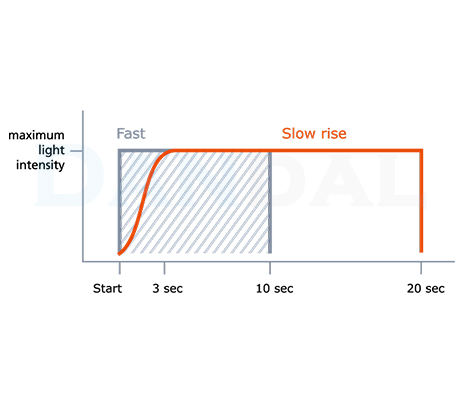 + Advantages
1. Low temperature
it does not require a fan as it develops no heat – silent
2. Hygiene
the smooth, continuous and compact surface enables perfect disinfection
3. Processor control
constant light power regardless the charge level
4. Low battery warning
the double acoustic signal is activated when the battery is still sufficient for 6 cycles
Content:
Starlight Uno handpiece
Starlight Uno charger
Optical protection
| | |
| --- | --- |
| Company | Mectron |
| Country | Italy |
| Model | Wireless |
| Wave length | 440-480nm |
| Weight | 77gr |
| Unit Size | L190mm, max.Ø21mm |
| Bleaching Head | No |
| Lamp | LED |
| Radiometer | Yes |
| Lens Diameter | 8mm |
NO registration required!
If the question you have has not yet been answered here, use the form below to ask something about this addon.