+982175203000
Carestream - CS3600 Intraoral Scanners
Carestream Dental provides industry-leading imaging, CAD/CAM, software and practice management solutions for dental and oral health professionals. With more than 100 years of industry experience, Carestream Dental products are used by seven out of 10 practitioners globally and deliver more precise diagnoses, improved workflows and superior patient care.
Carestream Dental intraoral scanners (CS 3500 & CS 3600) transform your practice, helping you and your patients move quickly and comfortably from exam to treatment. With two great scanners, you can now find a solution that meets your exact needs for fast, easy and accurate digital imaging.
Making workflows easy with intraoral digital scanning:
• Eliminate disruptions in your workflow
• Save time while treating more patients
• Perform a wide-range of procedures
• Open and flexible for any lab setup
• Improve accuracy, precision and limit manual errors
CS 3600 Intraoral Scanner
The CS 3600 is your choice for clinical excellence. With high speed, intuitive and accurate scanning, you have the power to create vibrant full HD 3D images—helping you achieve outstanding clinical results.
The CS 3600 allows you to scan in a continuous and uninterrupted pattern, making dual arch and quadrant imaging fast and easy for both you and your patients. No matter your workflow, the digital impressions you create help to streamline your restorative, orthodontic and implant planning. With the CS 3600, the way you acquire digital impressions is truly made easy.
Faster, Easier, More Open Scanning Is in Your Hands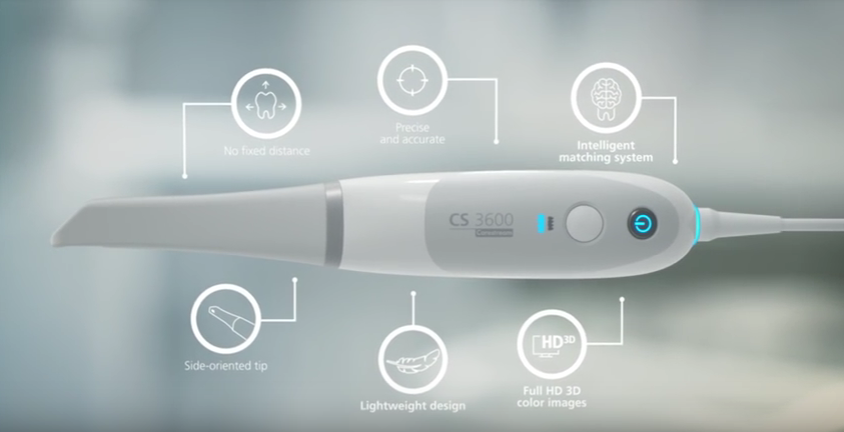 + Features and Benefits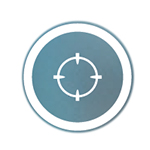 ACCURACY AT YOUR FINGERTIPS
The CS 3600 delivers highly accurate clinical images, facilitating precise clinical results.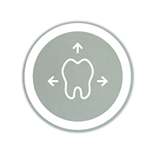 NO FIXED DISTANCE
With a broad focal length, you can hover around, above or rest the scanner on a tooth, allowing you to choose how you scan.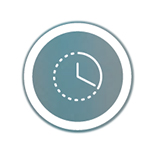 LESS PATIENT CHAIR TIME
Continuous high speed scanning means your patients spend less time in the chair.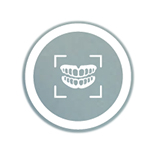 SPEEDY AND SIMPLE DUAL ARCH SCANNING
Scan the full arch in one continuous motion, with no more painful arm movements and a more comfortable experience for your patient.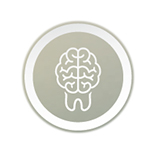 INTELLIGENT MATCHING SYSTEM
With protocol free scanning, you can start, stop or rescan from anywhere in the mouth.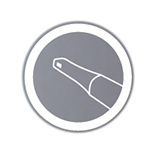 SIDE-ORIENTED TIP
An innovative side-oriented tip makes lingual, buccal and distal scanning easier than ever. The interchangeable tips are autoclavable and reusable.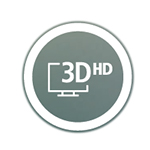 SEE YOUR WORLD IN STUNNING FULL HD 3D
Enhanced image quality and vibrant color better reflect the in-vivo situation and help you communicate with your patients, labs and referrals.
Perfect for any dental procedure:
With two great scanner options, we've made upgrading to fast, easy and open digital impressions more attractive than ever. Our intraoral scanners open the door to ultraefficient workflows, simplifying and accelerating the process of creating digital impressions, digital models and milling restorations chairside or sending your scans to the lab. Carestream Dental intraoral scanners ensure you can manage your restoration work right in the clinic, and improve your orthodontic and implant workflows.
Restoration workflow // Restore like never before
Get all the details you need for custom-fit functional restorations to perform beautiful aesthetic work in minutes.
• You can now scan, design and seat a crown in one appointment
• No added time or costs for your patients or clinic
• 3D margin line tool in acquisition software means you can mark your margin line and adjust it if needed
• All files can be shared easily with the lab and viewed with the CS MeshViewer—optimizing communication of the margin line location
• Scans are always saved in open formats for easy transfer among programs and lab partners, maximizing lab communication
Orthodontic workflow // Reinvent your orthodontics
Simplify your acquisition process for digital or orthodontic models with our intuitive software.
• Dedicated workflow simplifies your process for acquiring digital models
• Scan both arches and capture bite registration quickly and easily
• Capture a digital impression in a fraction of the time required for a traditional method
• You can create precise HD 3D models, making reviewing fast and accurate
• Save time, money and space, as digital models eliminate the need for physical storage
• Models can be viewed from every angle, aiding diagnostics, consultation and case acceptance
Implant-Borne restorative workflow // Plan implants with confidence
Dedicated scanning workflow for implant-borne scanning supported abutments and scan bodies.
• Intuitive software guides you through the process as you scan the abutment or scan body
• Scan the patient's arch, cut the region, and then place the scan body—rescanning only that specific area
• A highly accurate scan for truly precise implant planning and restorations
Stay open and flexible
The open architecture of our intraoral scanners makes sharing files with your referrals or with the lab of your choice more straightforward—resulting in clearer communication and faster turnaround. Whether you work with a dental lab or your own in-practice chairside solution, our scanners make your workflow easy.
SCAN
• Work with DICOM and open .STL, .PLY, .UDX files
• Easily view, edit and rescan all while your patient is still in the chair
   
VALIDATE
• Increase efficiency and precision by using the 3D margin line tool
• Identify margin lines, contact points, occlusal clearance and verify occlusion undercuts on HD 3D images before sending to the lab
• Compatible with open system implant and restoration software
    
SHARE
• Easily share your files with any lab that accepts digital impressions
• Your lab can easily view the full HD 3D digital impressions and marked margin lines via the CS MeshViewer
• Open file output accommodates manufacturing preferences
Reviews
No customer reviews for the moment.