+982175203000
Elexxion - Perio Green Kit - Dandal
Elexxion - Perio Green Kit
Perio Green can remove the need for antibiotics and be used as prevention. The Perio Green therapy may be performed by dental hygienists and dental assistants.The laser Elexxion Pico lite is additionally a fully functional soft laser (LLLT) e.g. Herpes labialis, aphthous ulcers, etc.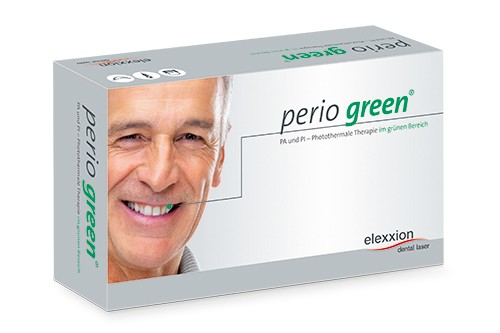 One box of Perio Green contains two kits. Content of one kit:
1 Perio Green tablet, 0.2 mg
1 bottle sterile water 2 ml
1 mixing bottle 10 ml (sterile)
1 disposable syringe 3 ml (sterile)
1 control tip 0.9 mm (sterile)
1 application tip 0.3 mm (sterile)
Product Details

Data sheet

Company

Elexxion

Country

Germany

Type

Office

بیشتر
Reviews
No customer reviews for the moment.