Jotec - E-Liac Stent Graft
Out-of-Stock
Features:
Stent Graft
German Made
Nitinol Alloy
Iliac Artery Aneurysms 
E-Liac Stent Graft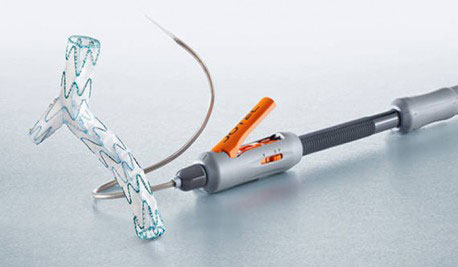 One of the major anatomical challenges of endovascular aortic repair in patients with AAA are concomitant iliac artery aneurysms. Iliac artery aneurysms are known to exacerbate the complexity of endovascular aneurysm repair and increase the incidence of type Ib endoleaks, iliac limb occlusions and aneurysm ruptures.
The E-liac Stent Graft System offers an endovascular solution for preserving the hypogastric artery and is indicated for the treatment of patients with unilateral or bilateral aorto-iliac or isolated iliac aneurysms provided the following preconditions are met
Indicated for both - aorto-iliac and isolated iliac aneurysms
 Low profile and sheathless application
Pre-cannulated side branch Designed for a broad range of anatomies
 High patency rates and low reintervention rates
The self-expanding stent graft is made of nitinol springs covered with woven polyester. Various lengths and diameters are available for an individual patient treatment.
The unique and intuitive delivery system with its 6.25 mm profile allows a sheathless application and is designed to reach the target lesion even in sophisticated areas.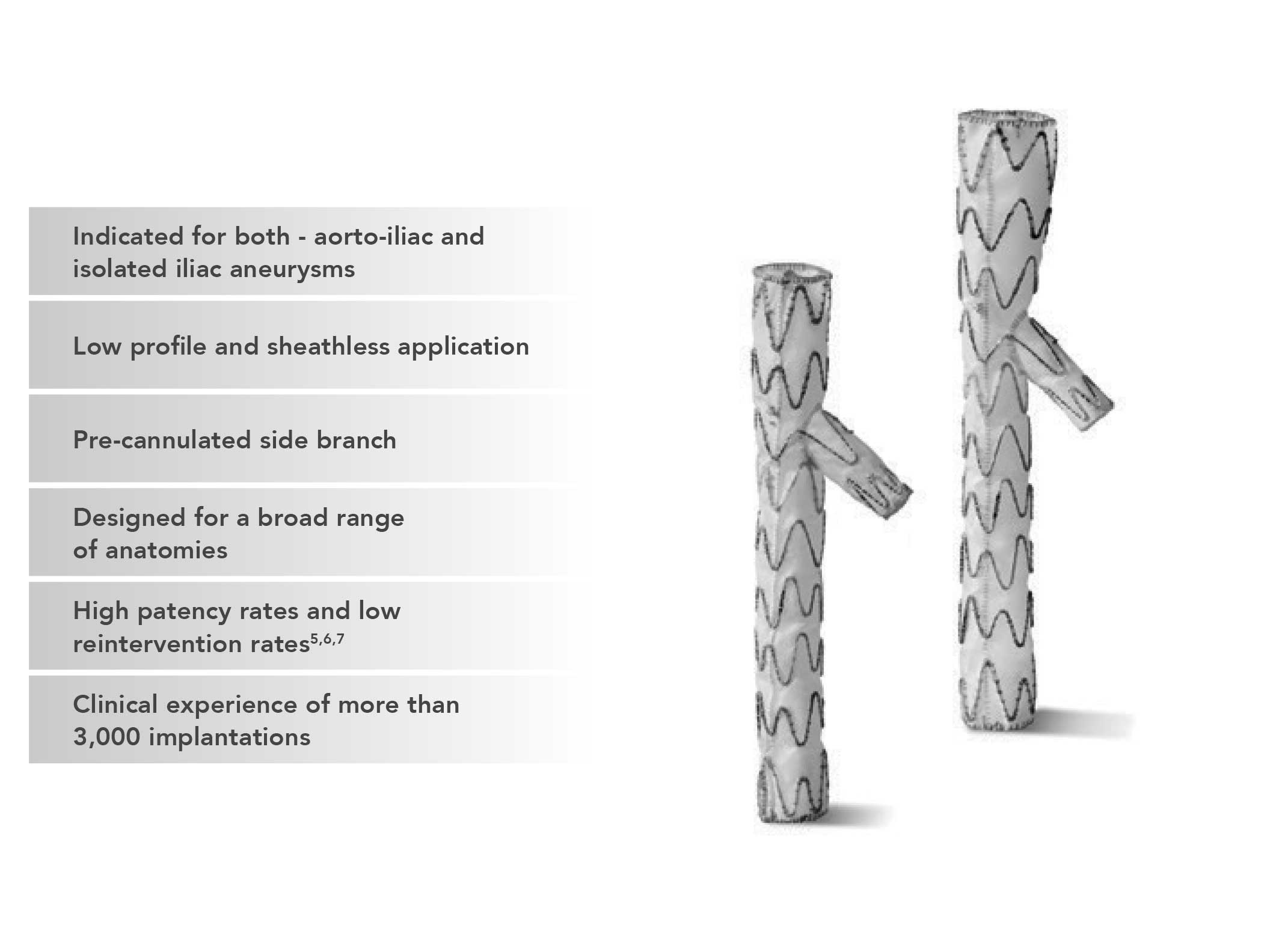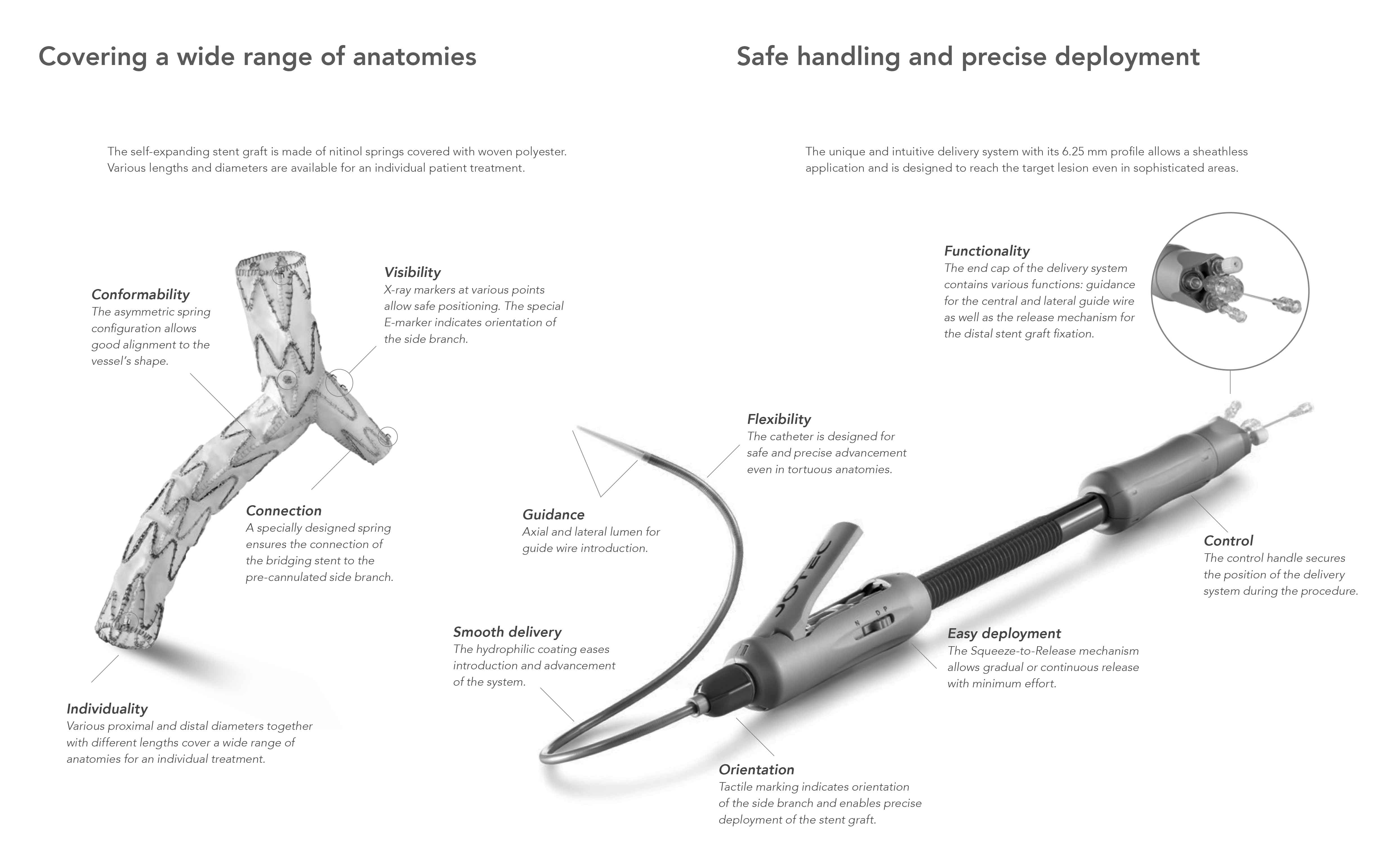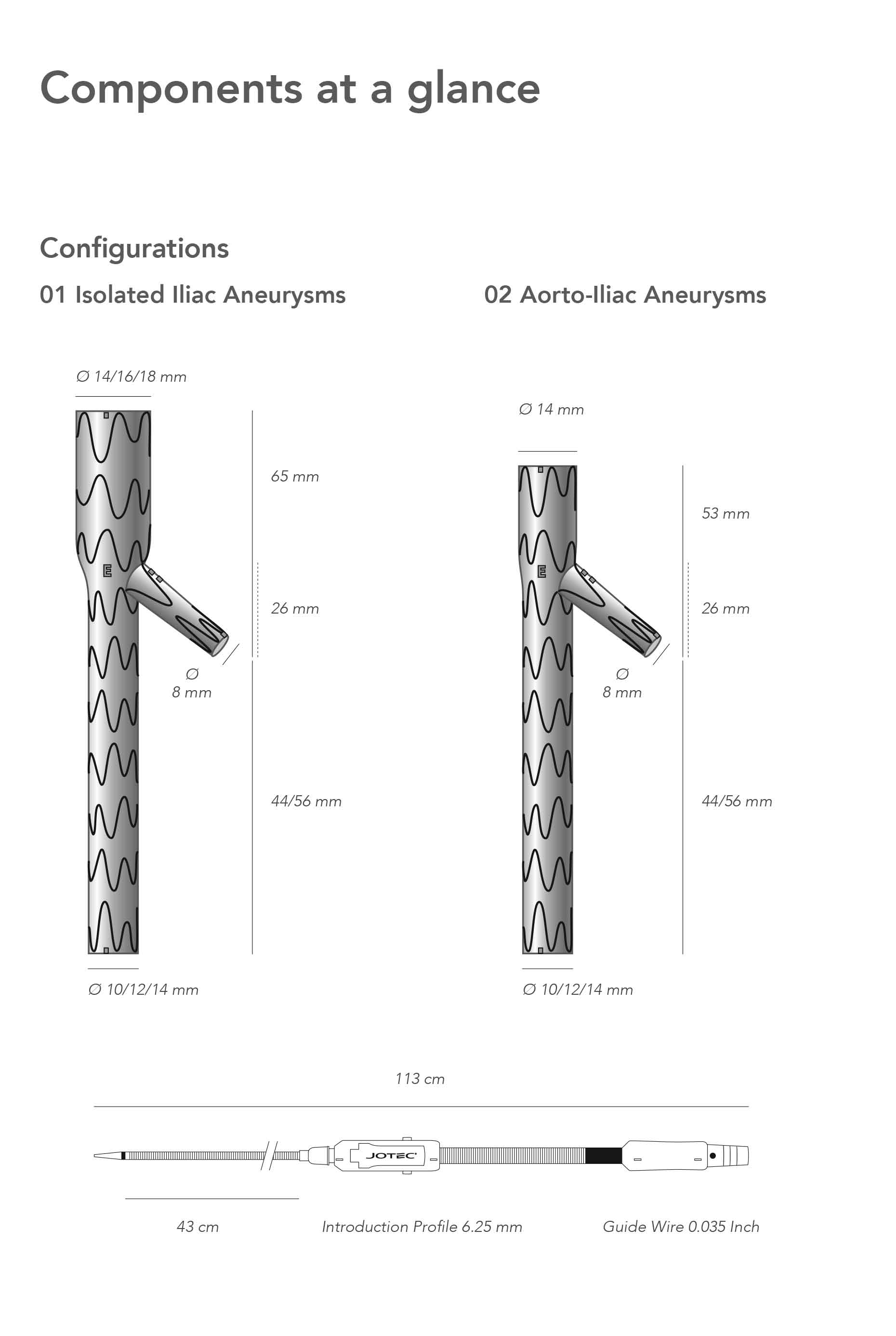 Leave a comment about this product