E-Vita Open Plus stent graft - Jotec
Jotec - E-vita Open Plus Stent Graft
Out-of-Stock
Features:
Stent Graft
German Made
Treatment of Complex Thoracic Lesions of the Aorta
E-vita Open Plus Stent Graft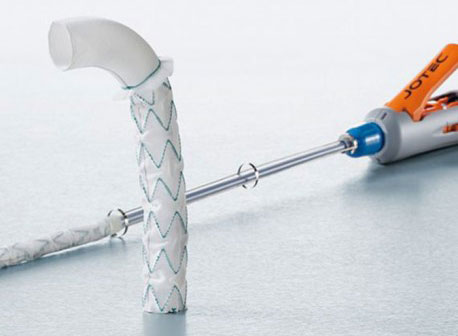 Following the launch of the first generation, this hybrid stent graft system has established itself in the treatment of complex thoracic lesions of the aorta. The combination of classical vascular reconstruction and intraluminal aortic stenting significantly simplifies the existing therapeutic procedures.
Many years of clinical data confirm the efficiency and safety of this product and treatment concept. The one-piece implant guarantees a continuous and seamless transition between the woven vascular graft section and the stent graft section. Impregnation or preclotting can be dispensed with thanks to the blood-tight woven polyester fabric1. The suture collar facilitates a tension-free and flexible anastomosis between the stent graft and the aortic wall. The stent graft configuration also impresses with its high flexibility and optimal radial force, together with excellent anti-kink behaviour and longitudinal stability.
The E-vita OPEN PLUS delivery system excels with its proven Squeeze-to-Release by offering outstanding and controlled handling. The operations during use are optimally matched to the needs of the user:
Atraumatic vascular access thanks to the inflatable and deflatable balloon tip

Optimal handling thanks to the short delivery system

Exact placement of the product thanks to the separate positioning aid

Maximum flexibility thanks to the reinforced catheter material

Extremely precise release thanks to the patented JOTEC Squeezeto-Release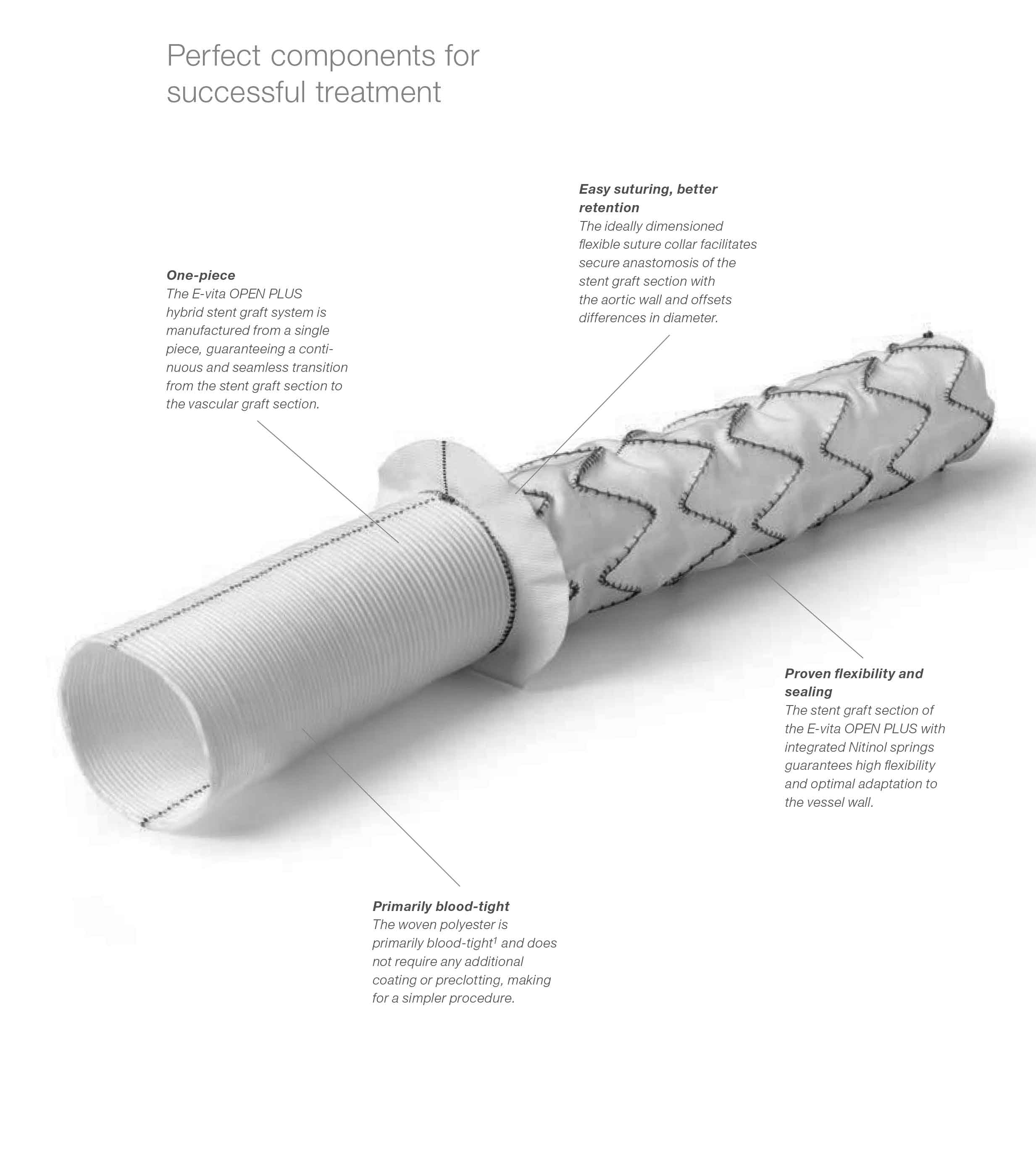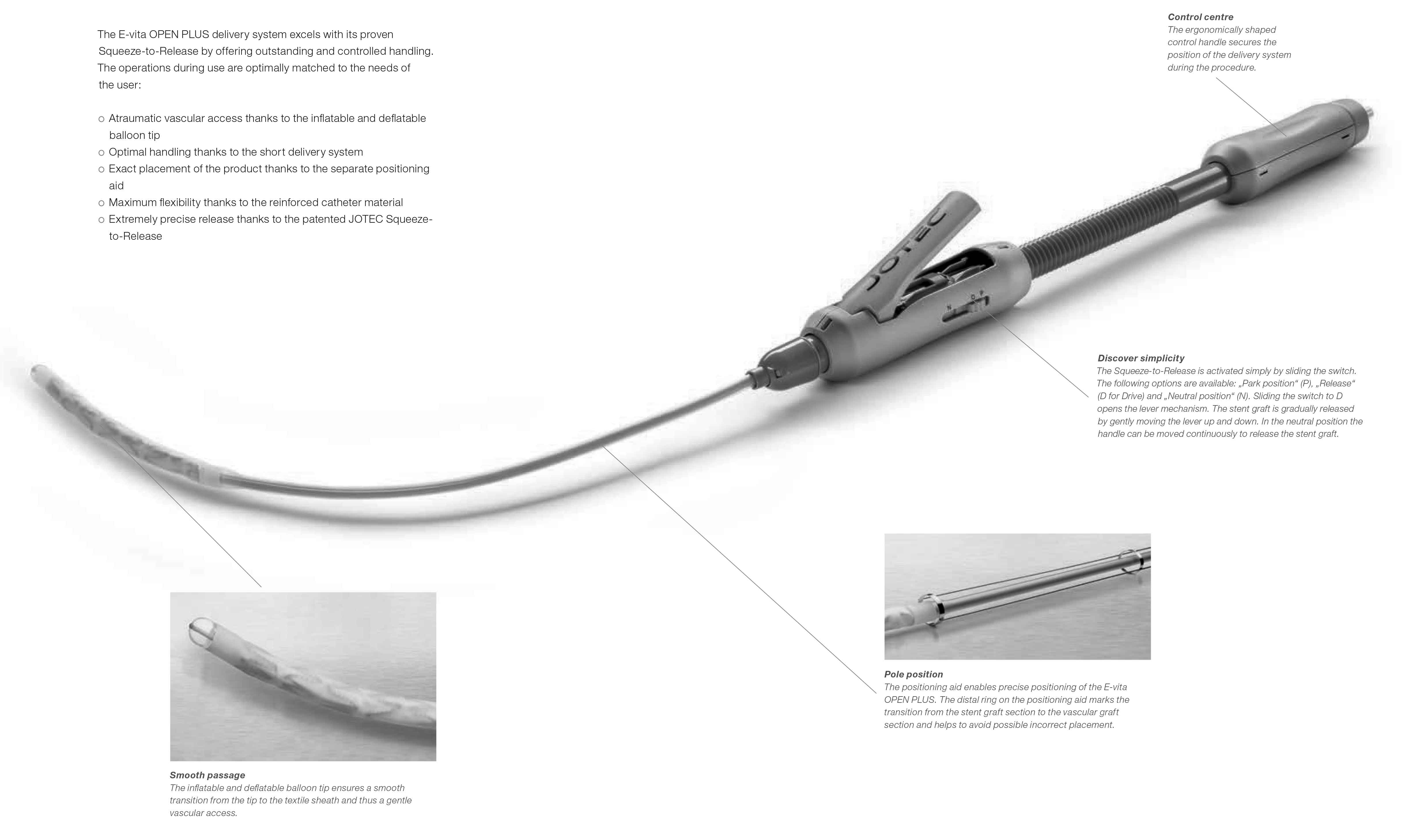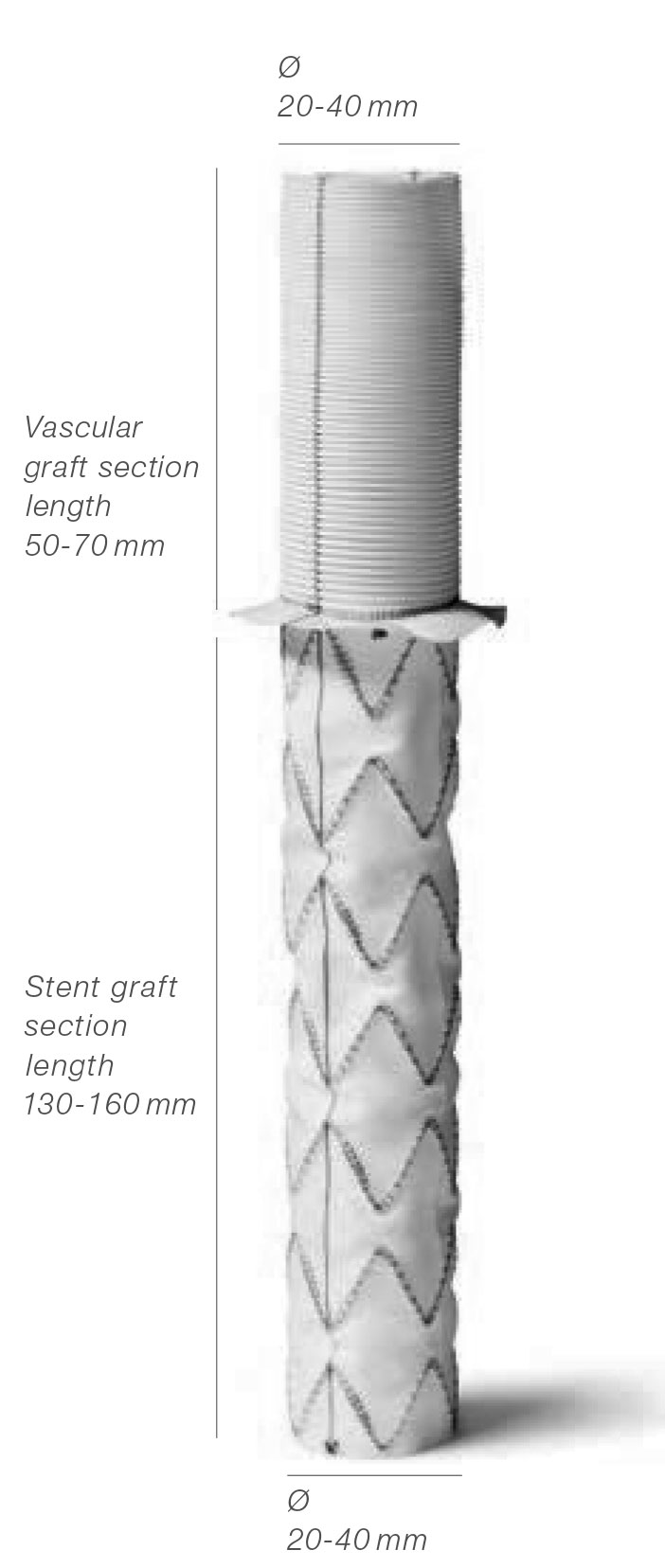 Leave a comment about this product