+982175203000
Silfradent - SurgyBone
تومان89,000,000
Out-of-Stock
SurgyBone
a new generation in Ultrasound surgery
The Silfradent SURGYBONE SB400 is the new generation in Ultrasound surgery. The technology based on ultrasonic frequencies that permits highly precise osteotomies, with a constant control of both incision depth and length. 
       

Surgybone SB 400 Technical Specifications:

An advanced model of Silfradent PIEZO SURGERY devices line. SB400 benifit from:
High Power: ideal for power increase.
Display with Data Set visualization: according to protocol.
Micro Processor Electronic Control: advanced software improves the tip performance.
Handpiece with Led Light: enhance visibility.
Automatic Cleaning System: to keep the handpiece efficient.
High Power Handpiece: with piezoelectric oversized transducer equipped with 6 ceramic disks 13.5 mm.
     
Thanks to it's extreme versatility, the Surgybone SB 400 is designed to satisfy dentists' and surgeons' everyday needs.

Product Specifications:
Exploits piezoelectric technology at 360 degree with a single handpiece. 
Functions as a high performing Ultrasound device by selecting ENDOS programme.
Large LCD display which allows to display the data set.
Power regulation according to different tips (sharp, blunt, polishing and endodontic) with highest cutting precision and minimum tissue overheating preventing tissue damage and necrosis.
Adjustment of the function of intermittent, with vibrating action for bone tissue's removal.
Control console with direct buttons for an accurate and rapid programming.
Regulation of VIBRA function, with PERCUSSION action and selective cutting.
Waterproof handpiece without liquids infiltration, without heating even during long surgery.
Wide range of use: Maxillofacial surgery, ophtalmology, neurosurgery and spinal surgery.
Possibility of a model with light on the handpiece.
Product Details

Data sheet

Company

Silfradent

Country

Italy

Weight

4900gr

Height | Width | Depth

270mm | 235mm | 170mm

بیشتر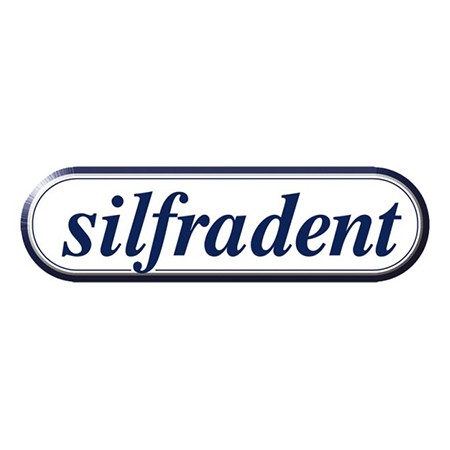 Data sheet
Company

Silfradent

Country

Italy

Weight

4900gr

Height | Width | Depth

270mm | 235mm | 170mm

Foot Control

Corded - On / Off

Display Screen

Simple LCD

Vibration rpm

22-38KHz

Application

Maxillofacial surgery - Ophtalmology - Neurosurgery - Spinal surgery

Power

230V

Type of Technology

Optic

Optic Adjustment

No

Handpiece

Piezo Handpiece + 6 Tips

Irrigation Capacity

0-50ml/min
Specific References
ean13

006113

upc

OUT
Reviews
No customer reviews for the moment.