Woodpecker - US-II LED Piezo Bone Surgery - Dandal
Woodpecker - US-II LED Piezo Bone Surgery
Current plan: 2 Month
Down payment: تومان0 (0.00%)
Number of payments: 2
Amount of payment: تومان84,000,000
Overpayment: تومان0
Total: تومان168,000,000

US-II LED
Woodpecker Piezo Bone Surgery
Features
Unit includes 2 Handpieces and 14 tips
Three Modes: bone cutting mode, root mode & clean mode.
Application: stomatology, plastic and reconstructive surgery, orthopedic surgery - such as osteotomy, osteoplasty and bone collection.
Handpiece and cable are autoclavable.
Alarm/ monitoring system ensures the safety of operation and machine.
Waterproof and dirt resistant display/ interface for use in clinical procedures
Safe
Handpiece and pump line can burden UHT sterilization, to make sure the bacteria-free environment.
Newly Developed Handpiece
- Developed internal Structure: handpiece and tip are more compatible, with steady output.
- Developed packaging technology: more stable after UHT sterilization, with constant quality.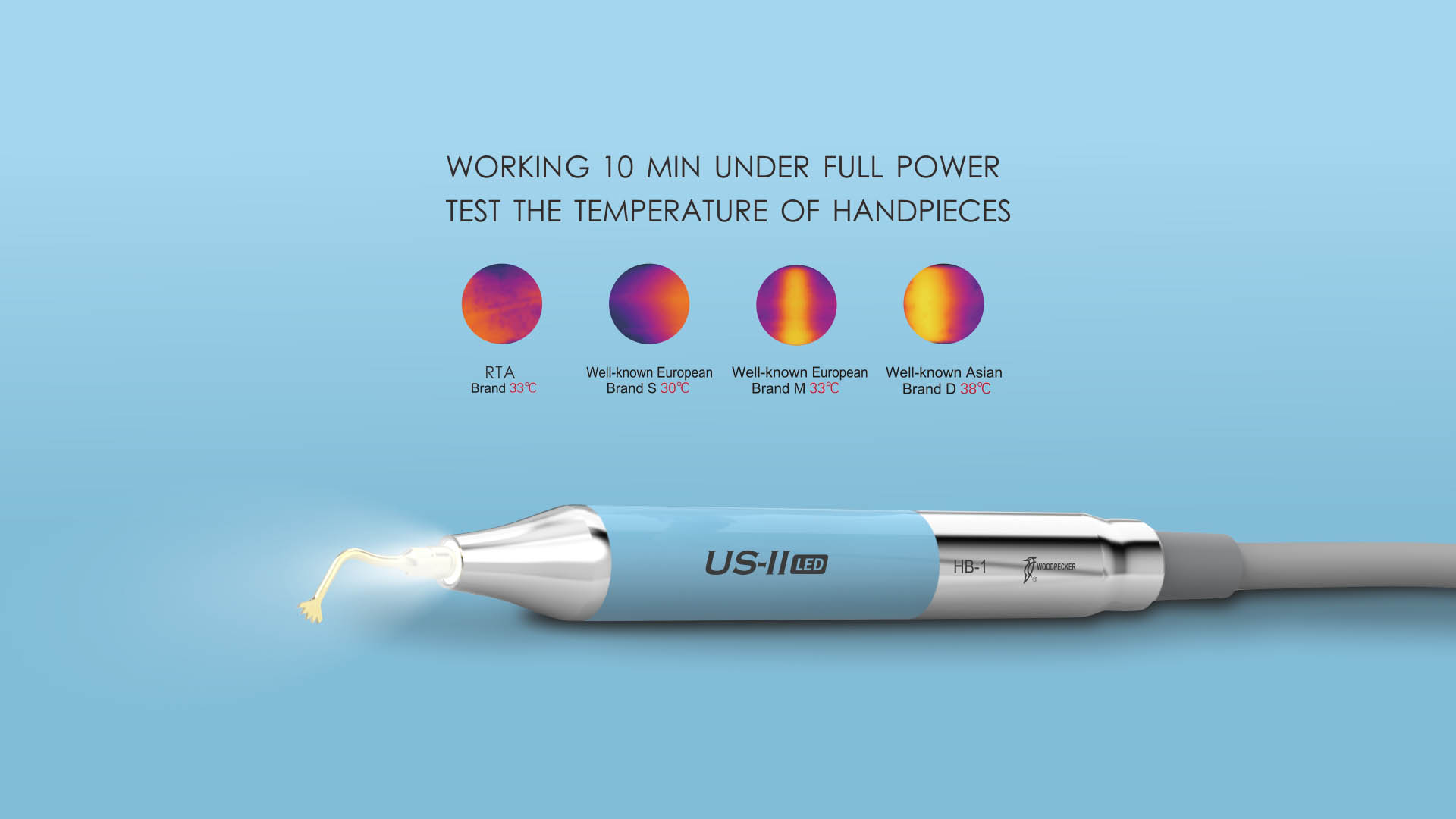 Convenient & Fast Operation
- Display and operation interface is waterproof and dirt resistant, more fits for clinical practice.
- Three modes: bone cutting mode, root mode, clean mode.
- Application: stomatology, plastic and reconstructive surgery, orthopedic surgery, such as osteotomy, osteoplasty and bone collection.
- Handpiece and cable are autoclavable.
- Perfect alarm system ensures the safety of operation and machine.
Specification
Includes two USII Handpieces, Autoclave box, carrying case, footswitch and 14 tips as listed: US1, US2, US3, US1L, US1R, US4, US5, UL1, UL2, UL3, UL4, UL5, UC1, UI2
Power Input: 100-240V ~ 50Hz/60Hz 600mA (max)
Frequency: 24kHz~36kHz
Power output: 5W~35W
Main unit weight: 3.1kg
Dimensions: 330mmx254mmx167mm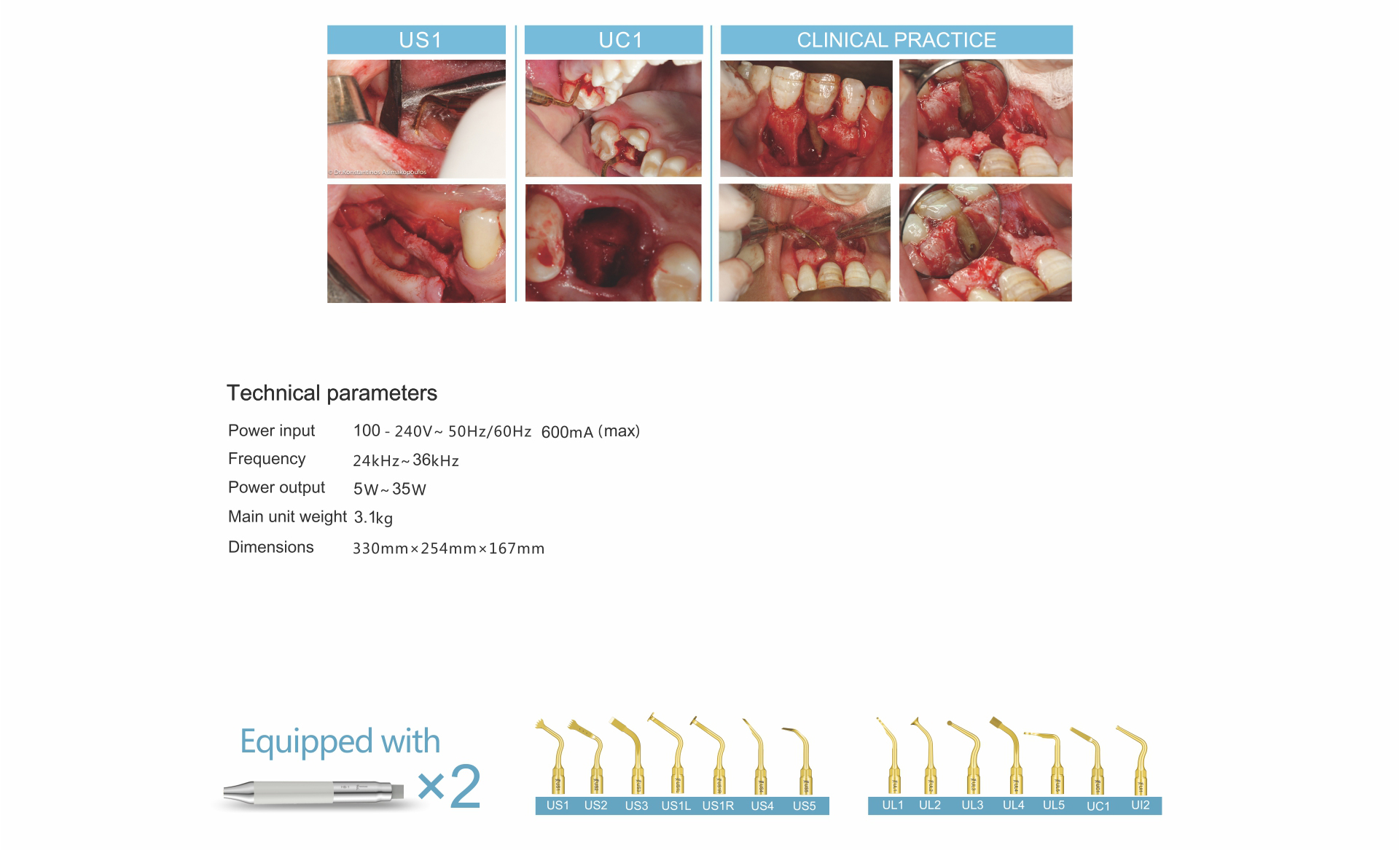 Leave a comment about this product