+982175203000
Microdont - Polidont Composite Discs & Strips Set

Polidont Composite Discs & Strips Complete Set
Flexible disc safe, non-metal center providing easier interproximal access and fast polishing.
Single use design to avoid cross contamination.
Discs are color coded by grit range for easy identification.

Includes:

84 discs
1 Mandrel
1 Super Polisher Arkansas (Stone)
10 Polyester Diamond Strips
100 Polyester Strips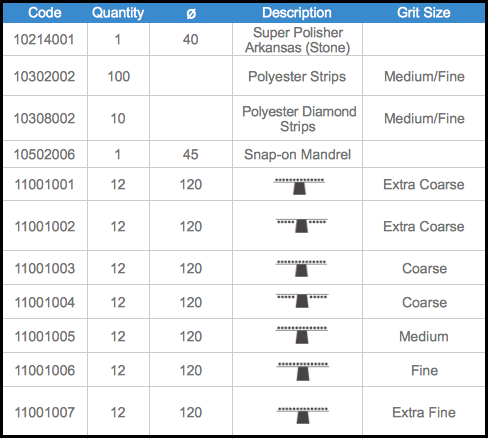 Product Details

Data sheet

Company

Microdont

Country

Brazil

Application

Composite

بیشتر
Reviews
No customer reviews for the moment.
Customers who bought this product also bought:
Related articles on blog
No related article on blog