+982175203000
Microdont - Steel Abrasive Strip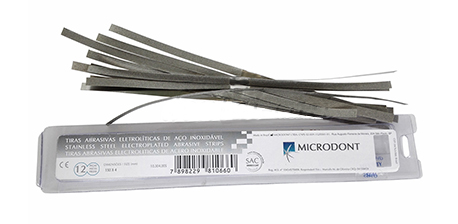 This Abrasive Strips are made of a flexible thin Stainless Steel tape, and adapts to the contoured proximal regions for all type of filling. Used on composites, acrylics, glass ionomer cements and amalgam (metals), they are available with 2.5, 4.0 and 6.0 mm width and 150 mm length. For easier insertion they have the center gapped. They are autoclavable.
Package: 12 Strips
Length: 150mm
Width: 2.5 - 4 - 6mm
Product Details

Data sheet

Company

Microdont

Country

Brazil

Material

Steel

بیشتر
Reviews
No customer reviews for the moment.
Customers who bought this product also bought:
Related articles on blog
No related article on blog